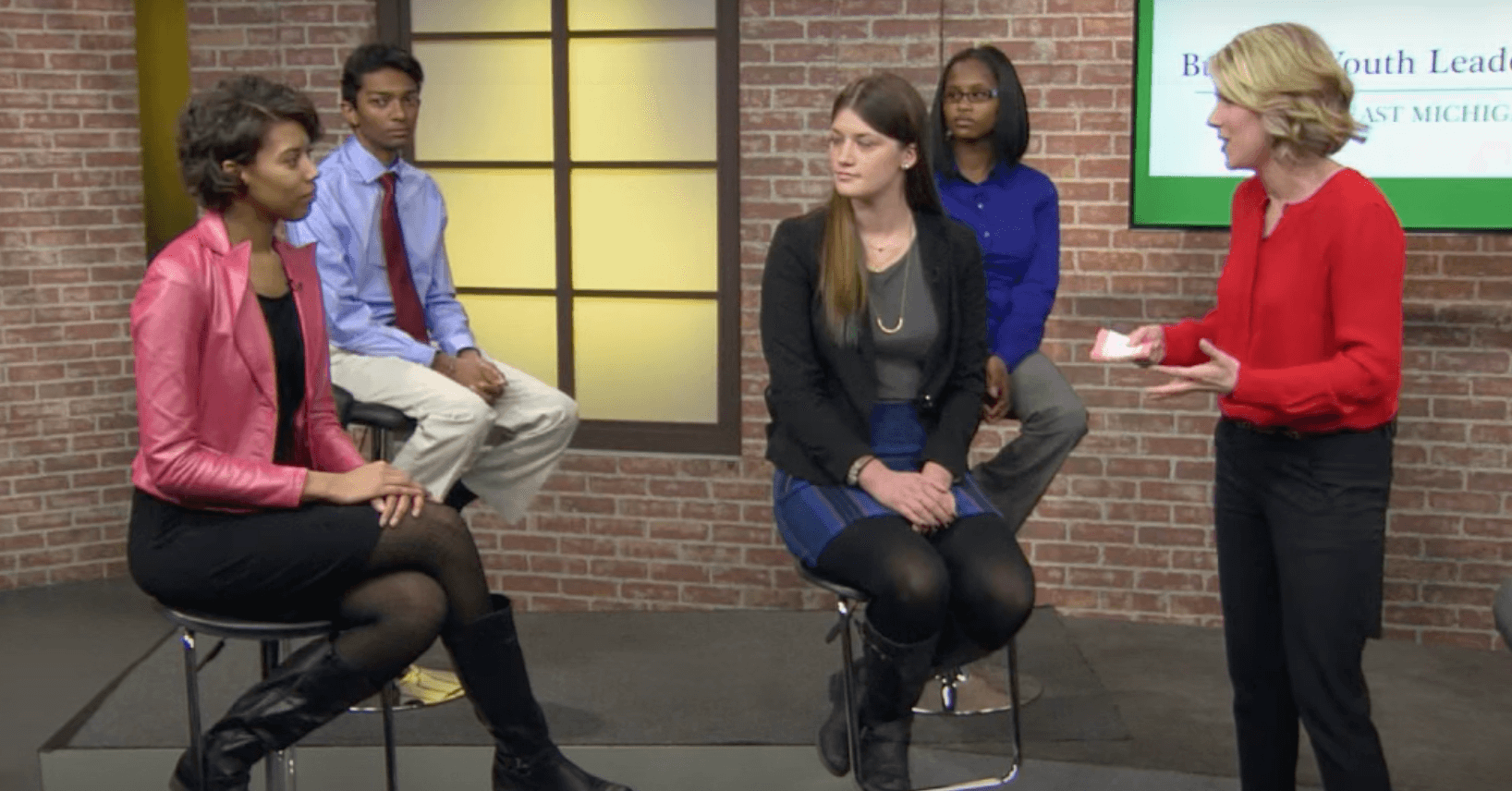 During my sophomore year at University Prep Science & Math High School in Detroit, I discovered my path to youth philanthropy.
I had become increasingly frustrated with the educational inequities I saw in my school and neighborhood, and I was eager for something to change.
As my first course of action, I participated in the Youth Dialogues program at the University of Michigan School of Social Work. Through the program, I gained a more thorough understanding of social justice issues in education and the environment — issue areas that my classmates and I grappled with on a daily basis as students living and attending school in Detroit. I became hyper-focused on taking steps as a youth leader to address the Opportunity Gap for myself and my classmates, so I came up with an idea.
At my high school, I launched a social justice club that met regularly to define concrete goals designed to promote social justice. We created a student exchange program with other schools in the region to build cultural awareness. The program hosted exchanges of 10-15 students at several sites, including University Liggett School, Edsel Ford High School, Fordson High School, Novi Public Schools, and Chelsea High School.
Students also participated in social justice exercises, simulations, dialogues, and – eventually — a cultural festival supported by a grant we received from the Community Foundation for Southeast Michigan through its YouthVoice initiative. After that project was over, CFSEM even invited me and some of their other youth grantees to participate In a Town Hall meeting on DPTV (as seen in the photo above), alongside Joe Hudson, Mariam Noland and Stephen Henderson. You can see that video here!
From YouthVoice to a Youth Portfolio
Fast forward a few years, and after graduating with degrees in Communications and Political Science from the University of Michigan-Dearborn, as well as one year as a Challenge Detroit fellow working with the DTE Energy Foundation, I am now a program associate at the Community Foundation.
In my current role at CFSEM, where I work alongside other advocates for social justice in education, health, human services, and other subject areas, I lead our grantmaking efforts in education and youth programs. I also oversee the Youth Advisory Council (YAC), which invites young people to review grant proposals from organizations that benefit youth in southeast Michigan. Most importantly, though, I help ensure local youth have a voice in community development.
As I've learned through my own experiences as a student and young professional, youth voices are critical for identifying and implementing transformative solutions to social issues. But that doesn't mean those voices are always heard.
I've seen firsthand how authentic youth engagement can lead to effective change. I've also seen how funding youth leaders and programs created opportunities for young leaders to grow into and take on active roles in community development.
I'm honored to be engaged in my work as a program associate and advocate for youth voices. I enjoy challenging nonprofit leaders and youth to be innovative and creative in addressing matters of racial and educational equity together. I also like encouraging the organizations I work with to address topics directly affecting youth and students such as mental health, social-emotional support, job readiness, and college and career readiness.
I hope to make a transformational difference for youth in philanthropy and to continue working for our young people during one of the most challenging and vulnerable times in their lives.