The YOUth Voice for Social Justice project was created to help local youth address the social justice issues they face every day. Over a three-year period, young people received the training, funding and support necessary to create and manage youth-led solutions to community needs.
The Community Foundation for Southeast Michigan partnered with the University of Michigan School of Social Work and the Johnson Center for Philanthropy to promote youth voice in community social justice issues.  The project, called YOUth Voice for Social Justice, had several components:
providing high-quality training and one-on-one coaching to 60 youth-serving organizations in the region
facilitating a youth-led survey by the Metropolitan Detroit Youth Fellows of more than 1,100 youth in the region
hosting a youth summit where teens from across the region learned from each other about pressing community needs
requesting grant applications for youth-led solutions to community needs
funding 18 youth-led projects totaling $150,000.
IMPACT
In addition to funding youth-led projects throughout southeast Michigan, the Community Foundation's YOUth Voice for Social Justice program has fostered youth leadership by creating cohort of young people who worked together and learned from one another over a three-year period. In addition, through workshops and convenings, many nonprofit organizations gained important skills and experience integrating youth voice in their work. Here is a video on the impact of the program.
The final activity of the YOUth Voice for Social Justice program was a conversation between four youth leaders and four community members that was broadcast on Detroit Public Television on January 18. Watch the program here.
As follow up, the Metropolitan Youth Fellows created a toolkit for engaging youth in civic life.
Are you someone who is inspired by this project and looking to make a difference in your community? Check out these tips, which were compiled by our youth leaders.
Tips for Youth: Ideas for setting community engagement goals and getting things done
Tips for Adult Allies: How to be a resource for youth leaders in your community
Tips for Community Leaders: How to meaningfully engage young people in your work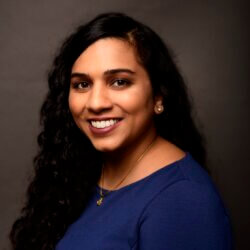 Questions? Feel free to contact
Surabhi Pandit
Director, Diversity, Equity and Inclusion & Community Engagement