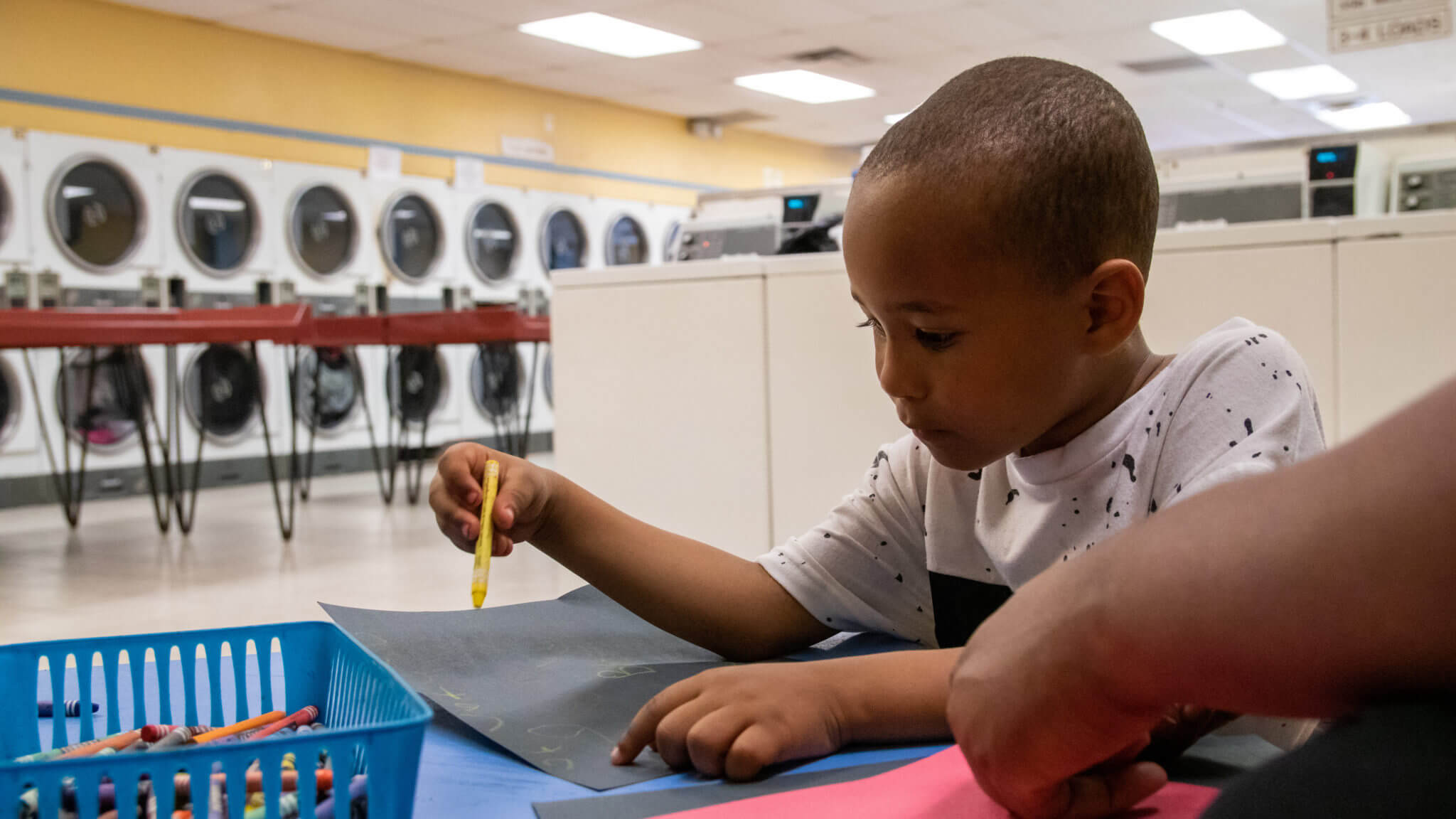 Kamilah Henderson, Senior Program Officer, spoke with WDET to detail the Wash and Learn program, a Community Foundation grantee working to make literacy programs more accessible.
Listen here:
Henderson spoke with Ryan Patrick Hooper of WDET's CultureShift program on the role of the Community Foundation in supporting the Wash and Learn program.
Wash and Learn is an initiative of the Detroit Public Library and is supported by a Community Foundation grant. The program brings the resources of local libraries to laundromats in Detroit's neighborhoods.
Kamilah details the program's growth from a pilot two years ago to its success and expansion this year. The program has grown to serve in three laundromats throughout Detroit including Coinless Laundry on Oakman Blvd. and two Coin Laundry locations in Grandmont-Rosedale.
The program focuses on connecting to youth with less access to a library by meeting them at a place where they have to be. So, while guardians take care of domestic chores, children get to fill their time by participating in library programs like story time and crafts.
With each neighborhood's laundromat's unique layout, Wash and Learn is able to capitalize on its space in different ways at each location. As Henderson points out, some locations have plenty of open space used for literacy programs like crafts or reading spaces. Other locations with less space are equipped with mounted tablets to give children the chance to use technology to learn.
If you would like to support innovative programs like Wash and Learn, please consider making a gift to the Community Foundation.