We're Hiring: Program Officer, Michigan Justice Fund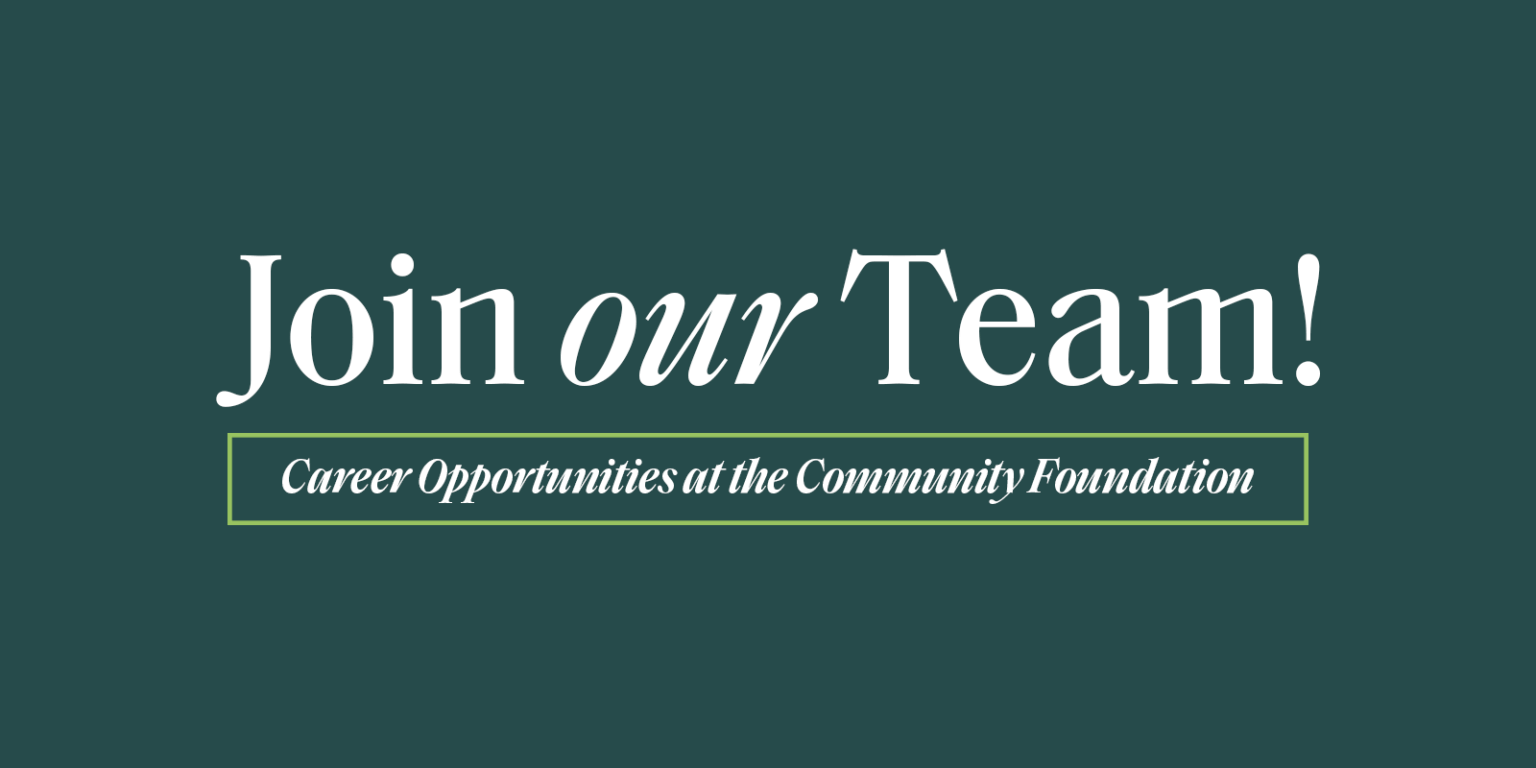 The Opportunity
The Michigan Justice Fund (MJF) is a funders' collaborative managed by the Community Foundation that seeks to make investments that help stem the flow of individuals into the criminal legal system, support the investment of public dollars to community-driven alternatives to incarceration, and ensure that those who are returning home after incarceration receive the support they need to flourish.
The Program Officer, Michigan Justice Fund, provides leadership, management, and guidance in support of MJF's grantmaking, fundraising, and special initiatives.
This role is initially funded through the end of 2023. As the Michigan Justice Fund continues its work, it is anticipated that the term of the Fund will be extended through 2026.
Individuals with lived experience of the criminal legal system are encouraged to apply
Responsibilities 
Grantmaking, Grant Monitoring, Grant Evaluation, And Fundraising
Identify programs and projects across the state that will leverage Fund resources.

Meet with representatives of nonprofit organizations to discuss specific grant proposals.

Manage grant submission intake process and communication with applicants

Create and oversee multiple grantmaking programs related to specific populations, issue areas, and/or grantmaking approaches.

Serve as liaison between grantees and MJF staff/MJF Funders.

Collaborate with CFSEM staff to review grant proposals, and prepare grant recommendations, and prepare formal written reviews of grant applications.

Manage cultivation of new fundraising opportunities for MJF, submission of reports to funders. Support engagement with funders focused on MJF goals and objectives.

Participate in the communications with grantee organizations to gather progress reports.

Work with MJF staff to identify an evaluator and develop an evaluation strategy for the Fund

Manage ongoing communications with MJF grantees from grant award to final narrative and financial report submission. Monitor grant compliance with IRS regulations.

Manage communications with applicants who are declined for funding. 
Michigan Justice Fund Programming
Support development of program elements designed to build new Michigan Justice Fund initiatives and grantmaking strategies
Reporting on grants, fundraising, and projects and initiatives to Michigan Justice Fund funders.
Support planning and coordinating of Michigan Justice Fund advisory groups, steering committee funders, and grantee cohorts.
Respond to general inquiries regarding Michigan Justice Fund, coordinating response with the Community Foundation team for consistency.
Maintain Michigan Justice Fund files within Community Foundation technology system.
Develop content for Michigan Justice Fund and Community Foundation publications and web-based information, in partnership with the Community Foundation Communications team and related consultants.
Support the management and logistics of Michigan Justice Fund events and participate in Michigan Justice Fund and Community Foundation activities as appropriate, as assigned by the senior staff of Michigan Justice Fund.
Perform other duties as required.
Qualifications 
To be successful in this role, you possess these qualities:
Bachelor's degree in social work, public policy, public administration, business, communications, or another elated field required, with a graduate degree desirable.

More than 5 years of relevant work experience preferred

Interest in youth justice, criminal legal and/or immigrant rights required

Commitment to racial justice and demonstrated application of race equity lens through personal and professional experiences

Understanding of the youth and/or criminal legal reform sector(s), including issue content knowledge (applied knowledge preferred)

Excellent written and verbal skills

Ability to think creatively, critically, and analytically.

Inquisitive personality in a collaborative environment

Must be detail oriented

Ability to handle confidential information in a professional manner, requiring sound judgment and discretion

Self-starter with the ability to handle multiple projects while meeting tight and frequent deadlines

Strong interpersonal skills and ability to work collaboratively with persons from diverse cultural, economic, and ethnic backgrounds and communities

Working knowledge of nonprofit organizations, a plus

Working knowledge of standard office equipment and computer software applications including Word, Outlook, Excel, Power Point and other software required. Experience working with database management software preferred.

Ability to respond sensitively and patiently to internal and external inquiries in a timely manner and the ability to handle sensitive information and maintain confidences

Strong project management and organizational skills 
To Apply
Send your cover letter, resume and salary requirements to Olubunmi Parks, Human Resource Director, at careeropportunities@cfsem.org.
To provide equal employment opportunities to all individuals, employment decisions will be based on merit, qualifications and abilities without regard to race, religion, creed, color, national origin, age, gender, marital status, sexual orientation, gender identity, height, weight, political or union affiliation, disability or any factor prohibited by law.