3 Reasons to Start a Donor Advised Fund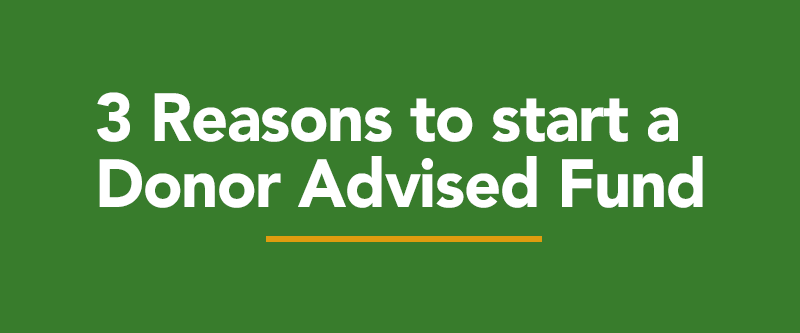 As we approach the holiday season, year-end giving will become a topic of conversation at home with family members and in consultation with your professional advisors.
Consider starting a Donor Advised Fund. You create a fund with a minimum gift of $10,000, and recommend grants over time from the fund to charities of your choosing. The Community Foundation for Southeast Michigan provides administrative support and oversight of the investment of the fund which can grow tax free.
Here are three benefits of establishing a Donor Advised Fund with the Community Foundation:
Powerful

We know southeast Michigan and nonprofits. We can work with you to advise you about grantmaking to organizations across the country.

Simple

You can start a Donor Advised Fund in one day. After the fund is created, you can recommend grants online anytime
Tax Smart

You get an immediate deduction for your entire gift to the fund.
The Community Foundation has over three decades of experience in managing Donor Advised Funds and charitable giving. We have strong connections with the charities in our region and a deep understanding of needs in all areas including education, arts and culture, health and wellness, environment, youth, human services, and the regional economy.
Consider the Community Foundation as your partner in your year-end giving. Our philanthropic services team is always available at 313-961-6675 or by using the form below.
We welcome the opportunity to help you simplify your charitable giving and achieve your goals.
Learn more about Donor Advised Funds