A Call to Action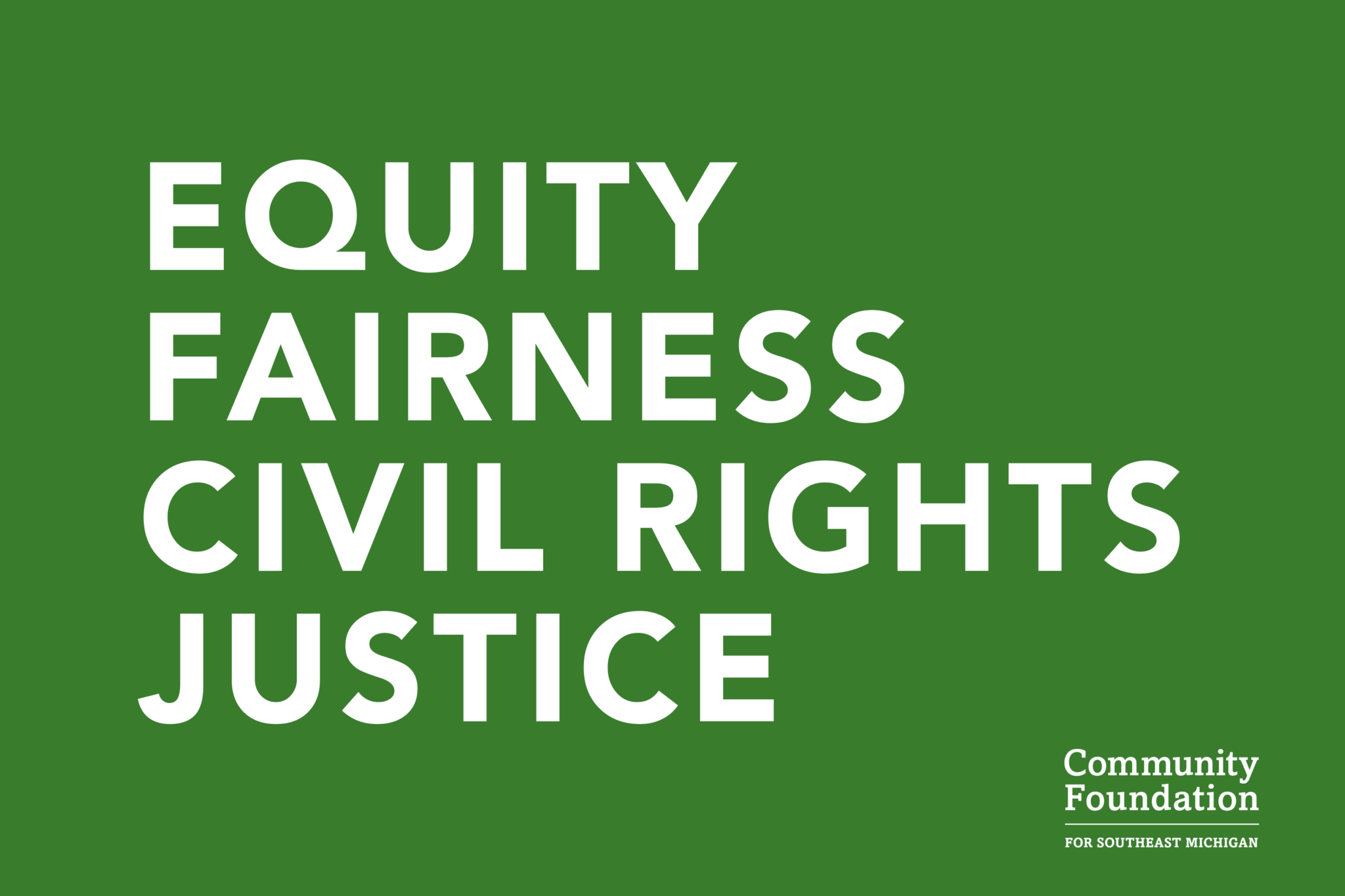 The senseless killings of George Floyd, Breonna Taylor, Ahmaud Aubrey and many others have shaken us to our core. The systemic inequities Black people in this country are being subjected to call out for action.
While the Community Foundation has long sought to promote equity, fairness, civil rights, and justice, we must increase our effort in all we do throughout southeast Michigan. In our grants, programs, scholarships, and community activities, we will seek to strengthen our support of all races, genders, economic status, and faiths. We will also work to bring more alignment to our grantmaking with communities of color and the donors who want to make change.
We also recognize this is a time to reflect on our own organization in all respects, and to ensure the values of inclusion and equity is demonstrated within our internal practices.
The Community Foundation will work to hold itself accountable to help heal and connect our community. The work to create permanent, positive change in people's lives begins with each one of us and it can only happen when it counts for all of us.