Responding to COVID-19: A Letter from the President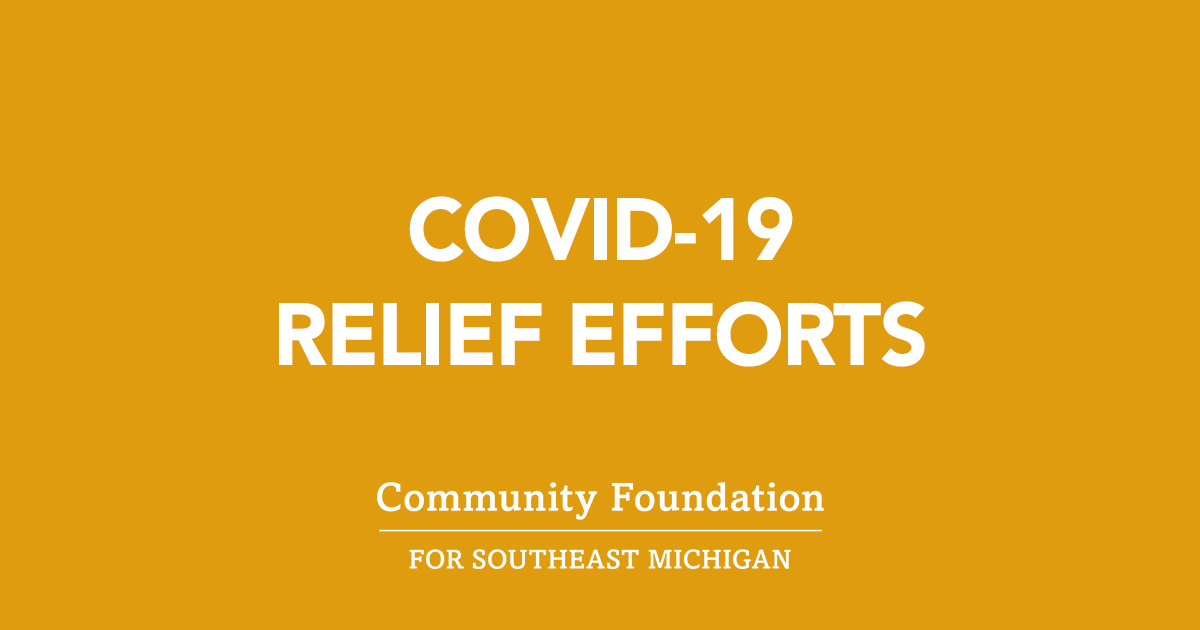 Dear Colleagues, Donors, Grantees, and Friends,
When we began putting together this newsletter a few months ago, we had no idea how quickly our work would change as result of the COVID-19 pandemic.
We did not yet know that the U.S. Census would pause field operations for a few weeks, or that small businesses would be ordered to close, or that families would be struggling to provide daily meals due to loss of income.
But in the past few weeks, just as this issue of the REPORT was being printed, we began to notice that certain needs were emerging as a result of this emergency, and we began to act.
We made donations to five United Ways in our region with Rapid Response funds, so support can be provided to individuals most affected by COVID-19. These groups are already engaged in impactful work by assisting with food access, rent/mortgage payments, and other needs.
We also understand that this public health emergency is causing — and will continue to cause — a disruption to a wider range of nonprofit organizations that are so vital to the quality of life in southeast Michigan. We have asked our grantee partners to share with us what long-term effects they are seeing arise within their organizations and local communities, in order to stay abreast of the issues.
We know there are short- and longer-term needs, and we are deploying resources. As an organization that maintains strong personal ties with so many community members and organizations throughout the region, we care deeply about the welfare of every individual who lives in southeast Michigan and beyond. The region is highly resilient and we are proud to stand by you as we work together to meet the needs of this community.
We are grateful to know so many people like you who make this region a tremendous place to live, and we thank you for your support.
Give us a call at 313.961.6675 or check our website. For the most up-to-date information surrounding our COVID-19 efforts visit cfsem.org/covid19.
Sincerely,
Mariam C. Noland