Spring 2020: Message From the President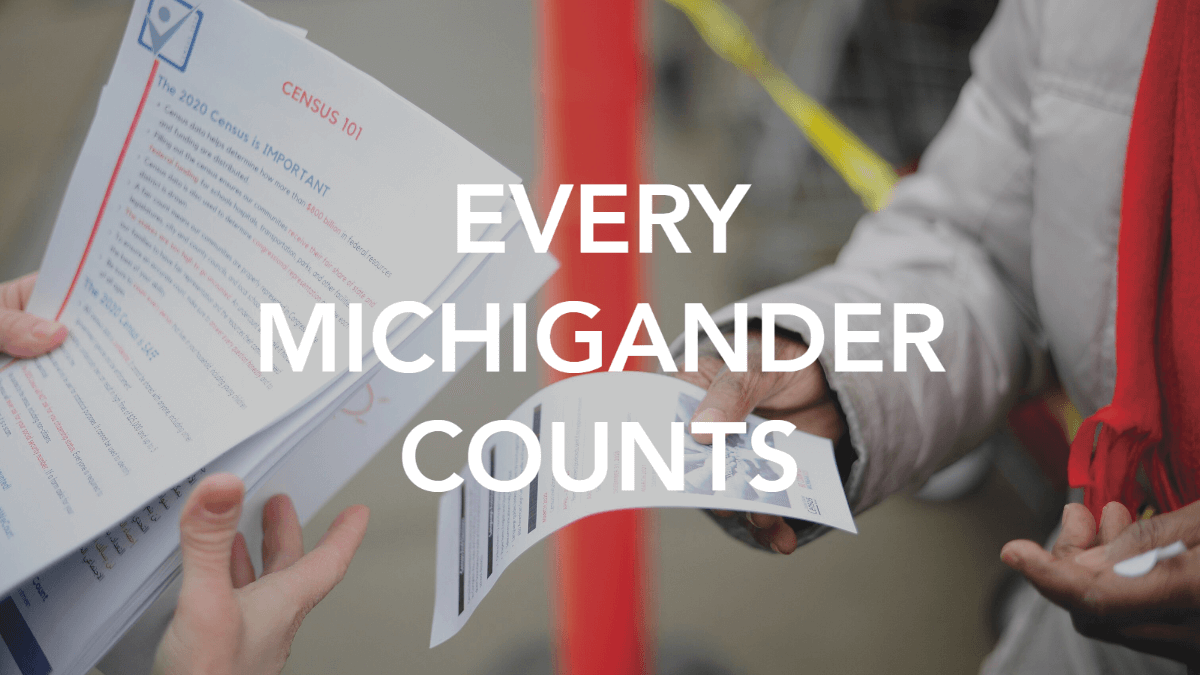 Living in the age of information, many of us rely on numbers to make improvements in our lives. We wear step trackers to keep us fit, count calories at mealtimes, and our smartphones — if we so choose — provide us with daily statistics about the time we spend in front of our screens. When applied on a larger scale, numbers can be incredibly useful in facilitating community change.
Over the past year, the Community Foundation has been working closely with grantees from the Southeast Michigan Counts Initiative — a project designed to support local efforts for a complete and accurate count in the 2020 U.S. Census.
As it has every decade for the past 230 years, the census will help us glean crucial information about our community, which will determine everything from the number of folks we send to represent us in Congress to the amount of federal funding that goes toward school lunches, fire departments, public highways, families in need, wildlife restoration, and more.
As critical as census data is in providing us with a broad picture about who we are collectively, it doesn't capture the nuances of who we are as individuals.
In addition to our census efforts, this issue of the REPORT highlights stories of individual community members who are working with the Community Foundation and our grantees to make a difference in our region.
You'll learn about a storytelling campaign developed by the New Economy Initiative that showcases the journeys of Detroit entrepreneurs. We highlight the Knight Staging Change program, which is helping members of Detroit's professional theater groups connect to new audiences. And one of our donors shares how her personal experience living with immigrants and refugees overseas encouraged her to contribute to the Southeast Michigan Immigrant and Refugee Initiative.
While we're thinking about numbers, we also have our own milestone to share. At year-end 2019, the Community Foundation reached $1 billion in assets, an achievement that coincides with the organization's 35-year anniversary. It solidifies our place as one of the largest community changemakers in the region and in the top 25 of community foundations nationwide. We note this accomplishment fully aware of the recent impact of the investment market volatility.
We're proud and humble to share this milestone with our community. It speaks volumes about the spirit of generosity that enables the Community Foundation to make a continuous impact throughout the seven counties we serve.
Without contributions large and small, the Community Foundation would not be able to reach the thousands of people it does each year. We are truly grateful for all the support we've received throughout our existence, and, as always, we look ahead to making a noticeable impact for generations to come.
Sincerely,
Mariam C. Noland President