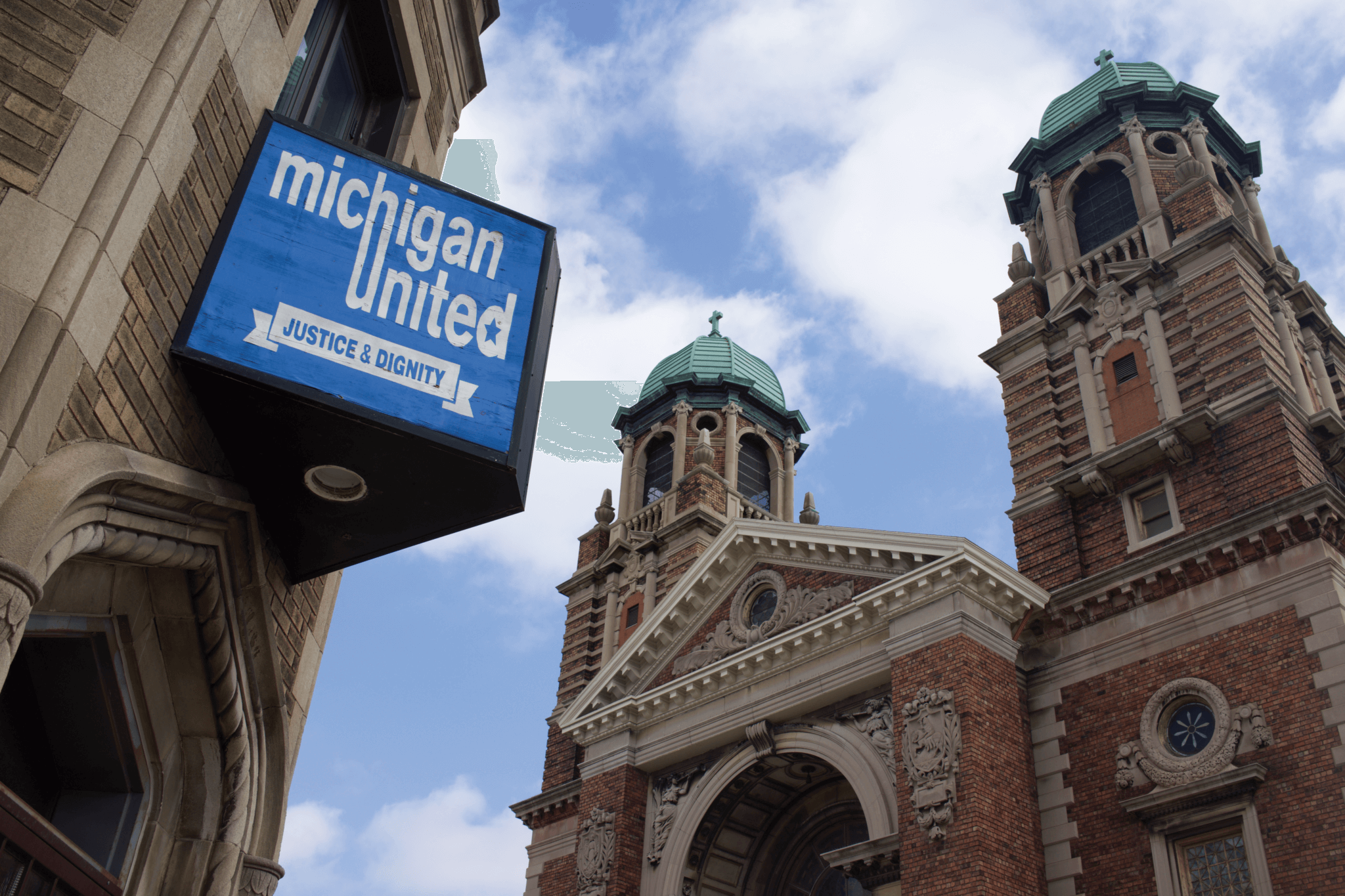 When longtime Community Foundation donor and board member Vivian Day Stroh was in college, she spent time studying abroad in England. There, she witnessed firsthand the mistreatment of the country's many refugees — particularly those from the Middle East.
While studying, Stroh developed friendships with many of the refugees at her university. She stood by their side as they worked to settle in and stay in touch with their families, who were often still struggling back home in their native countries.
Fast-forward several years and, while attending a Community Foundation meeting, Stroh learned about the Southeast Michigan Immigrant and Refugee Collaborative.
By the meeting's end, she had recommended funds from her Community Foundation donor advised fund be used to support the Immigrant and Refugee Collaborative.
While Stroh wasn't familiar with individual organizations engaging with groups related to the collaborative's efforts, she was familiar with the research and analysis conducted by the Community Foundation and wanted to help in any way she could.
With Stroh's contribution, the collaborative will continue to support nonprofits that are working to assist immigrants and refugees in southeast Michigan through efforts such as conducting "know your rights" campaigns; providing human services and referrals; serving as a hub for community activities; providing legal services; and finding education, health care, and housing.
Stroh's contribution to the Southeast Michigan Immigrant and Refugee Collaborative was made through her donor advised fund.
Recent Grantees of the Southeast Michigan Immigrant and Refugee Collaborative Include:
Chaldean American Ladies of Charity
Detroit Hispanic Development Corp.
Freedom House
Global Detroit
International Institute of Metropolitan Detroit
Michigan Advocacy Program
Michigan College Access Network (MCAN)
Michigan United (Michigan Organizing Project)
Southwest Detroit Immigrant and Refugee Center
If you would like to support the Community Foundation's grantmaking efforts for immigrant and refugee programming, please use the following donation form:


Please note that donations made online are charged a 2.6% + $0.26 from the vendor that processes these transactions. If you would like to make a donation without that fee, please call us at 313-961-6675.