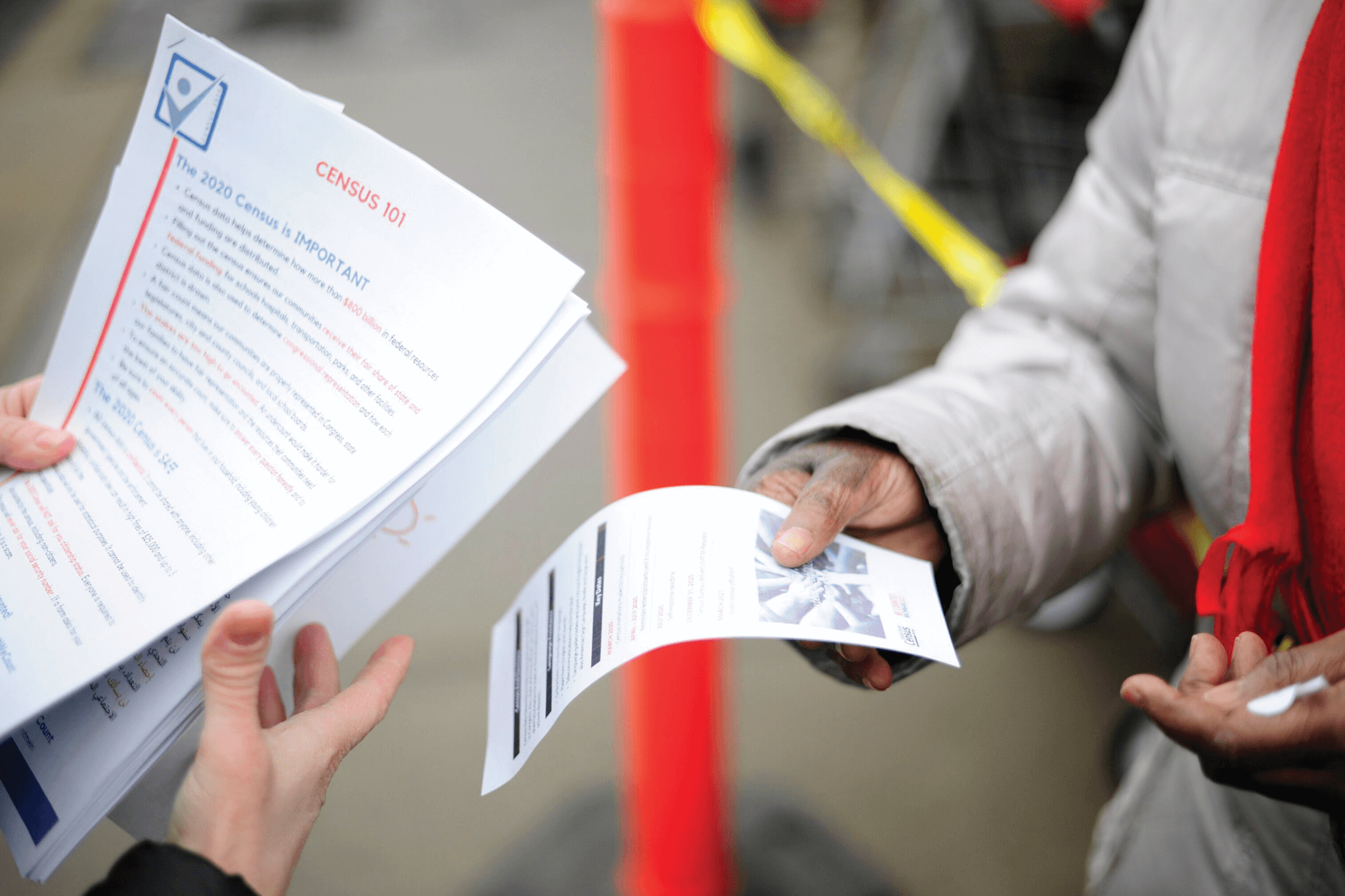 When the 2020 census officially launches on April 1, it marks the beginning of one of the most complex and crucial community projects of the decade.
For more than a year, through the Southeast Michigan Counts campaign, the Community Foundation and its partners has been working to ensure as many individuals as possible are counted.
While the project has always represented a complex undertaking, this year's count presents a unique set of challenges:
The 2020 census will be the first to collect data primarily online, which poses the risk of greater undercounts among populations without internet access.
Institutional mistrust of the census has become a reason many citizens may choose not to participate in the census, especially among immigrant communities.
According to the U.S. Census Bureau, children aged 0-5 were the most undercounted group in the 2010 census.
As one recent George Washington University study found, on average, states lose federal support of about $1,800 per year for every person missed in the census. This makes it crucial that everyone in southeast Michigan is counted.
Last summer, the Community Foundation made nearly 40 grants to nonprofit organizations working to engage citizens in census-related projects. These projects are focused on the communities that are most at risk of being undercounted.
For example, with a grant from the Community Foundation, members of Grace in Action Collectives (GIAC) — a network of youth-run collectives and worker-owned cooperatives rooted in southwest Detroit — expanded its Equitable Internet Initiative. The initiative is working to equip residents with internet access in their homes, while also providing training and opportunities for residents to complete the census on site at Grace in Action Church in southwest Detroit. In late January, the initiative had a waiting list of 30 people eager to receive assistance getting the internet in their homes.
At the Chaldean Community Foundation in Sterling Heights, the group's front-line staff has received training to reinforce messaging about the census during contact with visitors, including educating people and reminding them about the importance of participation.
Additionally, the Chaldean Community Foundation also provides a wide range of monthly events, including citizenship classes, computer classes, and more where the importance of the census is conveyed.
Elsewhere, the civic action group CitizenDetroit has designed and distributed an interactive Census 2020 toolkit encouraging community members to engage with their friends, neighbors, and family members about the census. The toolkit, which will be distributed to other Community Foundation grantees, provides users with key information about how an accurate count translates to more funding for public schools, and the importance of including young children when parents fill out the census form.