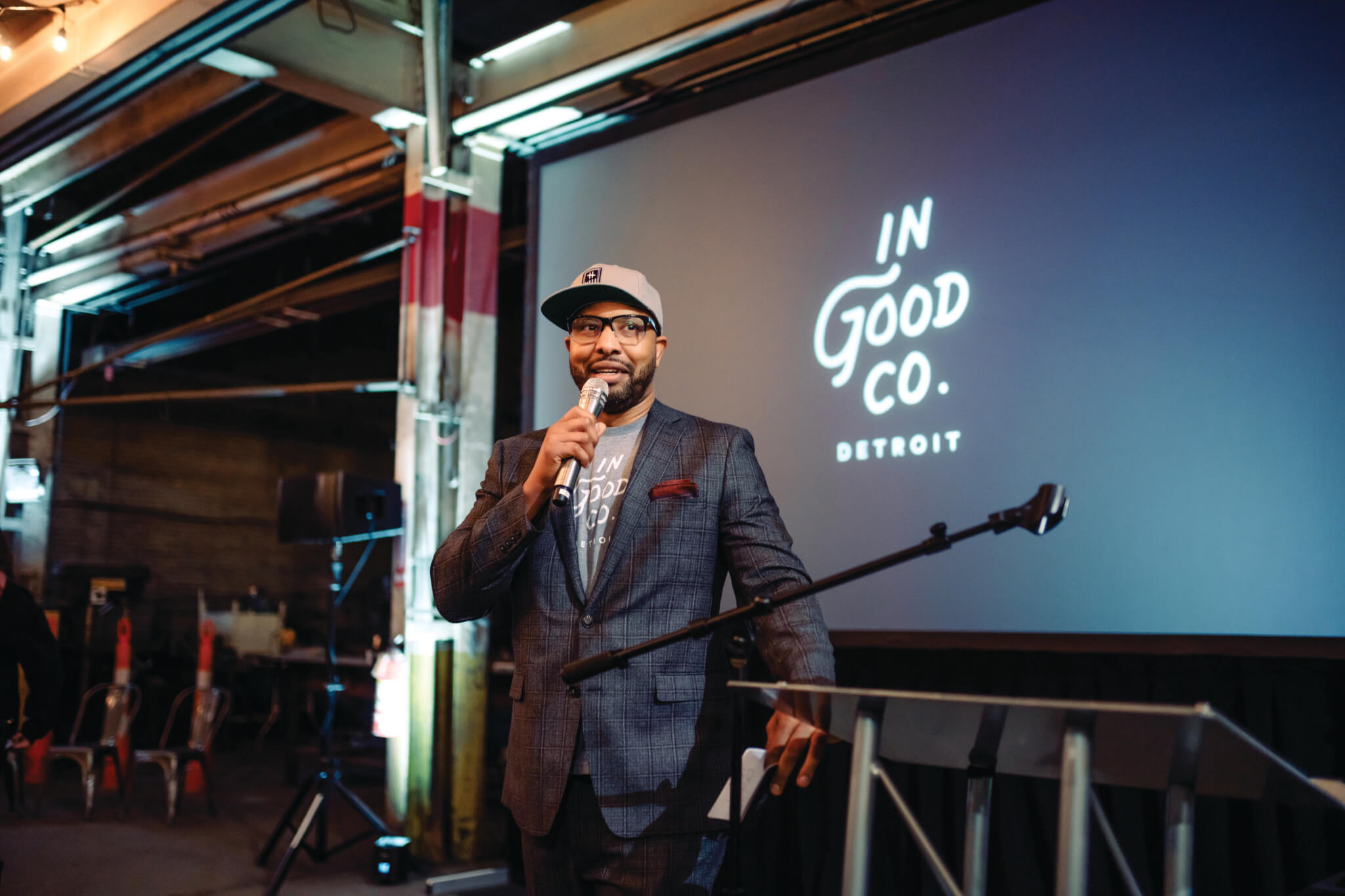 Since 2007, when the Community Foundation launched the New Economy Initiative (NEI) with support from other foundations, it has had a tremendous impact on the region's culture of entrepreneurship.
In total, NEI has helped launch more than 3,000 companies throughout southeast Michigan. All told, over the past 13 years, NEI has reached more than 360,000 people seeking entrepreneurial services through events, workshops, and programs provided by NEI grantees.
While the numbers help illustrate the project's broader impact over the years, NEI is also telling the stories of individual entrepreneurs in innovative ways.
In November 2019, with support from the John S. and James L. Knight Foundation, NEI launched In Good Co., Detroit — a storytelling campaign designed to promote existing Detroit entrepreneurs and inspire others to see themselves as business owners and create new ventures.
Each month, the year-long campaign highlights a Detroit business owner from a unique industry. As of February, the In Good Co. campaign has reached more than 9,000 visitors through its website, 600 podcast downloads, and more than 2,300 views on YouTube.
Nieves Longordo, president of Diseños Ornamental Ironworks in southwest Detroit, was the first highlighted entrepreneur of the campaign. Through a video, podcast, photos, and a written feature, Longordo detailed the story of how she took over the company from her stepfather, who first opened Diseños in the 1970s. Along the way, she learned how to navigate a mostly male industry and steer the company through a recession, while also participating in business skills classes, and developing strategic growth plans and employee trainings. Today, Diseños employs 14 people, with Longordo at the helm.
In addition to stories, In Good Co. features a directory of hundreds of business support resources that are available on its website. Through the site, entrepreneurs can locate service providers dedicated to helping small businesses grow in southeast Michigan. While the resources have been available in the past, the stories provide a more personal avenue for readers and viewers to connect with subjects.
As NEI works to strengthen the regional economy, connecting community members to people and resources to achieve their goals remains one of its strengths. Along the way, sharing their stories of collaboration has served as a vital component to attracting new audiences.
Over the next several months, NEI will continue to release monthly stories about entrepreneurs who have built and grown their businesses from concept to reality, helping to showcase the growing entrepreneurial energy in Detroit and beyond.