Message From The President: Fostering Arts Engagement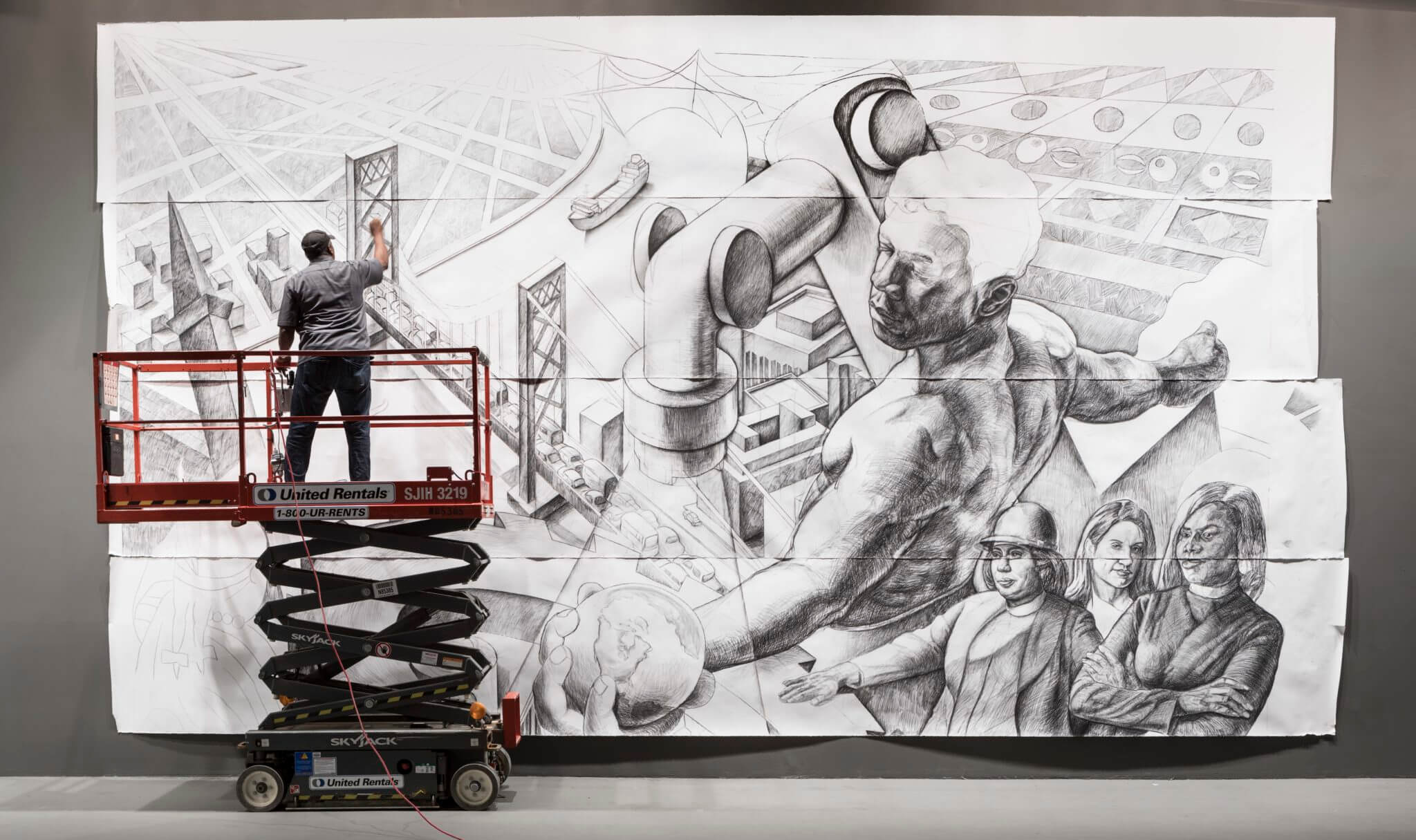 This message first appeared in the Winter 2018 REPORT Newsletter
From poetry to dance, music to visual and performing arts, thousands of lives are enriched, formed and changed thanks to the rich arts and culture offerings across southeast Michigan. The value of arts is well documented. Children exposed to arts at an early age through programs like Living Arts perform better in school and are better able to problem-solve long term. The historic Heidelberg Project and its current transformation into a community supporting educational and arts programming is revitalizing that neighborhood. The economic impact of arts programs and institutions is indisputable. Arts and culture destinations in Michigan account for $1.3 billion in tourism spending by visitors annually, according to the 2018 Creative State Michigan Report.
Understanding the role of arts and culture on quality of life, the Community Foundation has awarded more than $118 million to arts and culture institutions and programs since its inception. In 2017 alone, the Foundation awarded $7.5 million to a diverse group of arts and culture activities and organizations. That amount is expected to grow over time. Also, nearly 50 arts and culture organizations in the region are building endowments with the Community Foundation. Funds from these endowments provide annual, core operating support for these agencies in perpetuity.
Community Foundation support makes it possible for schoolchildren, seniors, art lovers and casual art enjoyers to take in the works of artists like Bruegel, Caravaggio and van Gogh at the Detroit Institute of Arts. It makes it possible for southeast Michigan residents to learn the history of Pewabic Pottery and tile-making at workshops around several area counties. It makes it possible for baseball and opera lovers to enjoy a Michigan Opera Theatre performance of Summer King, the story of Negro League baseball player Josh Gibson, who was denied the opportunity to play in the major leagues due to segregation.
In this issue of the Report, we highlight stories that show the reach of the Community Foundation in its support of the region's arts and culture landscape, from Mt. Clemens to Ann Arbor to Detroit. At the core of our support is building access to arts and culture for all people — all ages, from small towns and urban cores, and for all ethnicities across the region — with the goal of enhancing everyone's quality of life.
Southeast Michigan cultural organizations thrive because of the generosity of so many who provide both volunteer time and financial support. At the Community Foundation, we know the value of that generosity and thank all who have made our financial support of the arts possible. The endowments we hold that allow us to fund cultural activities will only grow over time. However you chose, we hope you will also help the arts continue to thrive and touch lives across southeast Michigan and beyond for generations to come.
Mariam C. Noland
President
Community Foundation for Southeast Michigan