Community Foundation Head Start grants to boost teacher recruitment and retention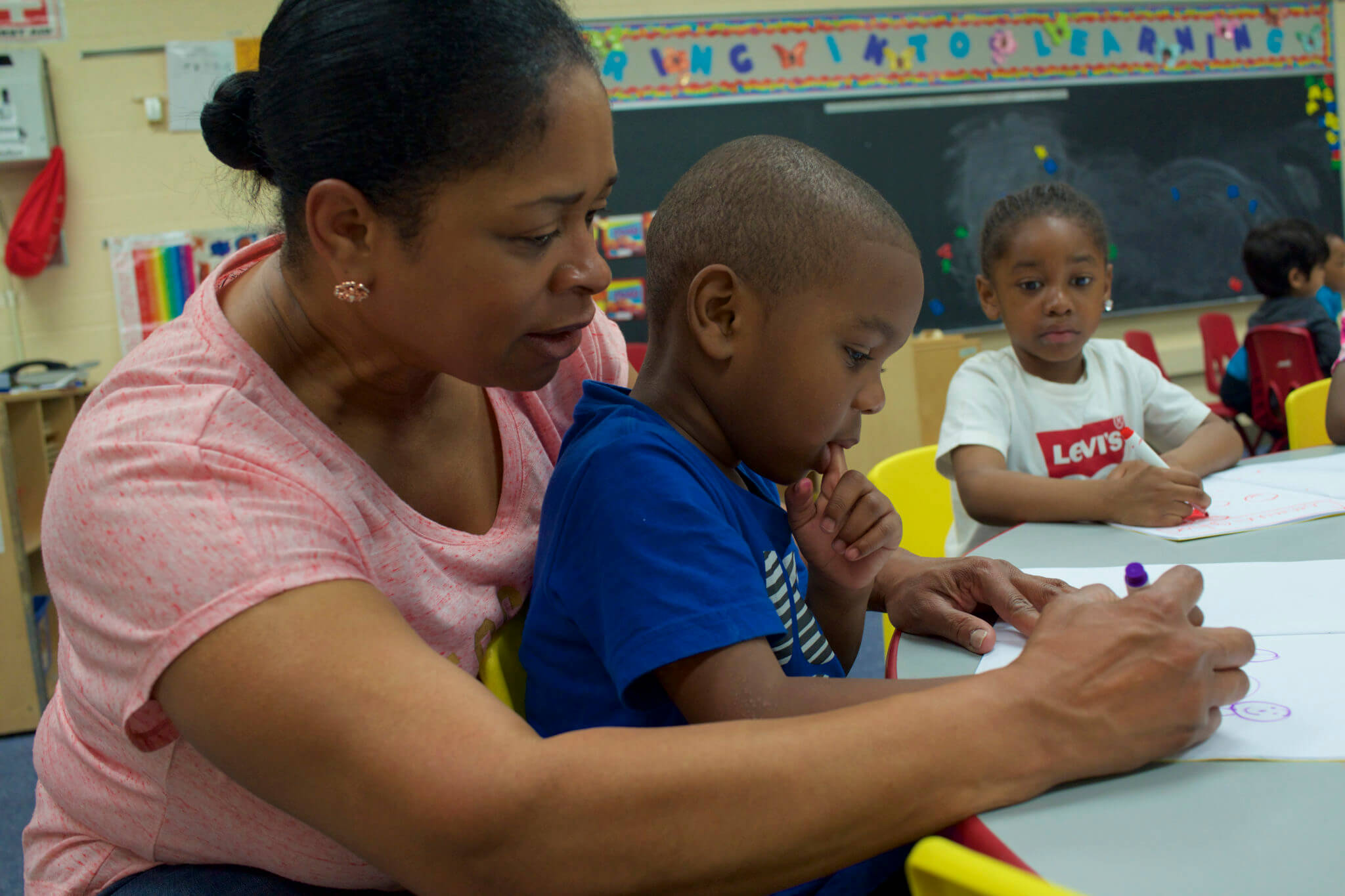 Eight organizations in three southeast Michigan counties are receiving $1.1 million in grants from the Community Foundation's Head Start Innovation Fund. The grants will support the organizations' recompetition for federal Head Start Funds for Detroit-based agencies and for teacher recruitment and retention in the Tri-County area.
Since 2013, the Head Start Innovation Fund has promoted innovative program models and collaborative partnerships that increase the quality of Head Start programs and improve overall outcomes for vulnerable children and their families. This latest round of grants continues support for nearly 9,000 young children and their families enrolled in local Head Start agencies in Wayne, Oakland and Macomb counties.
Nine grants totaling $1.1 million are going to the following organizations:
Four equal grants of $150,000 were provided to Matrix Human Services, Metropolitan Children and Youth, Paul Tabernacle Head Start Agency, and Starfish, for a total of $600,000. These investments, all focused on agencies serving children in the city of Detroit, strengthen programmatic offerings related to recompetition of federal Head Start funds. The grants support professional development efforts to improve classroom assessment scoring system (CLASS) scores and address teacher recruitment and retention.
Five agencies in the Tri-County area received $100,000 each to support local Head Start programs. The grants are:

Wayne Metropolitan Community Action Agency, serving Wayne County, for support to expand the LEAP to Teach program as an innovative teacher recruitment strategy to help candidates earn their Child Development Associate (CDA).
The Guidance Center, serving southeast Michigan, for support to implement childhood mental health consultation by providing teaching staff in-classroom support from infant mental health specialists.
Starfish-Western Wayne, serving Plymouth, Inkster, Livonia and Redford, for support for teacher development and retention strategies to provide reward and recognition to employees and mentoring for new staff.
Oakland Livingston Human Services Agency for support to launch new teacher recruitment and retention strategies leveraging its Trauma Smart trained staff to support teachers and candidates in Oakland and Livingston counties experiencing significant personal trauma; and,
Macomb County for support for teacher retention strategies including Trauma Smart trained staff to support new teachers; growing their partnership with Macomb County Community Mental Health; and will hire a recruitment consultant to engage with local Macomb county high school students.
"Through the Head Start Innovation Fund, the agencies have been working together to address short and long-term opportunities which are systematic across the city and region, especially as the Detroit agencies prepare to recompete for federal support," said Katie Brisson, vice president, Program, Community Foundation for Southeast Michigan. "These grants will allow the agencies in Detroit and larger Tri-County area to focus on strategies to recruit and retain high quality teachers, which has a positive ripple effect for effectiveness and student outcomes."
The $11 million Head Start Innovation Fund is supported by 10 foundations that are part of the Southeast Michigan Early Childhood Funders Collaborative. The Innovation Fund awards competitive grants for programs and partnerships that improve the quality of Head Start services and outcomes for system-wide needs, such as oversight of a monthly learning campaign, comprehensive data collection, and provision of collaborative access to shared resources, such as quality training.
Funders for this round of grants include the Colina Foundation, the Community Foundation for Southeast Michigan, Max M. & Marjorie S. Fisher Foundation, The Jewish Fund, The Kresge Foundation, McGregor Fund, PNC Bank Foundation, the Skillman Foundation, and the Ralph C. Wilson, Jr. Foundation.
---
The Community Foundation for Southeast Michigan is a full-service philanthropic organization leading the way to positive change in our region. As a permanent community endowment built by gifts from thousands of individuals and organizations, the Foundation supports a wide variety of activities benefiting education, arts and culture, health, human services, community development, and civic affairs. Since its inception, the Foundation has distributed more than $1 billion through more than 67,000 grants to nonprofit organizations throughout Wayne, Oakland, Macomb, Monroe, Washtenaw, St. Clair, and Livingston counties.