The Community Policing Innovations Initiative was established to identify and support pathways for investment, leadership, and impact on community projects that address systemic inequities in policing and public safety. 
The goal for the initiative is to provide the guidance and support necessary for local communities in partnership with local law enforcement, to develop community-driven, substantive, and pragmatic changes in the way that policing and public safety services are provided.
Consistent with some of the priorities that many communities are voicing with respect to policing and public safety, the Foundations have established some general areas of focus for the Fund to guide the development of community-specific initiatives.
Initial support for the Community Policing Innovations Initiative has been provided by:
Ballmer Group
Community Foundation for Southeast Michigan
General Motors Foundation
Hudson-Webber Foundation
Oakland County
The JAMS Foundation
The programs that are supported through the fund will focus on one of five discrete areas: Use of Force, Officer Accountability, Disparate Enforcement and Treatment, Re-Imagining Public Safety, and Truth & Reconciliation.
Looking at the seven-county region, we are immediately interested in supporting a pilot group of cities who have a genuine commitment to innovating their local police departments by building change in their practices and/or redesigning their structure and services.  We hope that these pilot communities can serve as examples to others in the region in the years to come.
Community Policing Innovations Initiative Advisory Committee
Chair: Barbara McQuade, Professor, University of Michigan Law School (former
U.S. Attorney for the Eastern District of Michigan)
Jerry Clayton, Sheriff, Washtenaw County
Saul Green, Senior Counsel, Miller Canfield (former Deputy Mayor, Detroit)
Alia Harvey-Quinn, Director, Force Detroit
Hon. Judith Levy, U.S. District Court for the Eastern District of Michigan
David Molloy, Deputy Director, Michigan High Intensity Drug Trafficking Areas
Steve Spreitzer, President & CEO, Michigan Roundtable for Diversity and
Inclusion
Tim Wiley, Former Chief, New Baltimore Police Department
Melanca Clark, President & CEO, Hudson-Webber Foundation (advisor)
Ric DeVore, President & CEO, Community Foundation for Southeast
Michigan (advisor)
Contact
After reviewing the Request for Proposal information, if you have any questions, please contact our Project Manager, Jessica Drake of 21CP Solutions at policingfund@cfsem.org or 313.961.6675 ext. 143, or Emily Angyal at eangyal@cfsem.org.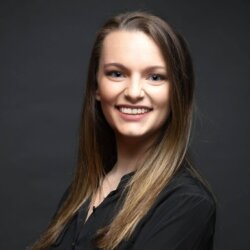 Questions? Feel free to contact
Emily Angyal
Project Manager, Health & Human Services Initiatives