A Qualitative Evaluation of Advances in Emergency Department Opioid Use Disorder Care in Michigan 2020-2021
A Qualitative Evaluation of Advances in Emergency Department Opioid Use Disorder Care in Michigan 2020-2021
Impact Report 2018-2020
Since 2017, The MOP has helped…
– support hospitals statewide with MOUD programs in their emergency departments and provide advanced practice providers with X waiver training to prescribe buprenorphine
– expand jail-based MOUD programs and telehealth capacity
– expand harm reduction and post overdose rapid response efforts
– contribute to a collective culture change throughout the state
Advances in Michigan's ED MOUD Initiative
Policy and Implementation Learnings Moving the Initiative Forward in 2023

On October 7th, 2022, the Community Foundation for Southeast Michigan, Michigan Health & Hospital Association Keystone Center, Vital Strategies, and Johns Hopkins Bloomberg School of Public Health hosted an hour-long webinar to discuss ED MOUD activities in Michigan. Watch the recording to learn about:
– Senate Bill 0597, which requires all Michigan emergency departments to implement an ED MOUD program who do not otherwise opt-out.
– Advances in emergency department opioid use disorder care in Michigan from our recently published evaluation report.
Advances in Michigan's ED MOUD Initiative
Sign Up For Email Updates
Receive monthly newsletters from the Michigan Opioid Partnership regarding grant opportunities, technical assistance, training opportunities, tools and more.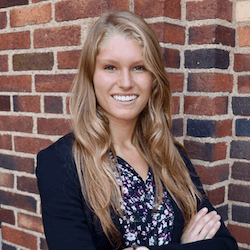 Questions? Feel free to contact
Marissa Natzke
Project Manager, Health Initiatives, Michigan Opioid Partnership