The Community Policing Innovations Fund was established to identify and support pathways for investment, leadership, and impact on community projects that address systemic equities in policing and public safety. 
The goal for the Fund is to provide the guidance and support necessary for local communities in partnership with local law enforcement, to develop community-driven, substantive, and pragmatic changes in the way that policing and public safety services are provided.
Consistent with some of the priorities that many communities are voicing with respect to policing and public safety, the Foundations have established some general areas of focus for the Fund to guide the development of community-specific initiatives.
Initial support for the Community Policing Innovations Fund has been provided by:
Ballmer Group
Community Foundation for Southeast Michigan
Hudson-Webber Foundation
Oakland County
The programs that are supported through the fund will focus on one of five discrete areas: Use of Force, Officer Accountability, Disparate Enforcement and Treatment, Re-Imagining Public Safety, and Truth & Reconciliation.
Looking at the seven-county region, we are immediately interested in supporting a pilot group of cities who have a genuine commitment to innovating their local police departments by building change in their practices and/or redesigning their structure and services.  We hope that these pilot communities can serve as examples to others in the region in the years to come.
The application period is now closed.
However, we will be launching a new application round in May. Please sign up below for updates if you wish to be notified.
Contacts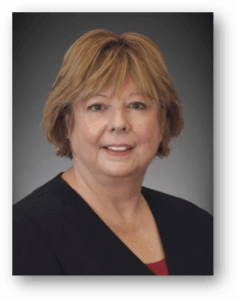 Nola Joyce
Deputy Commissioner Joyce is a nationally recognized leader in policing, research and practice who has worked on the successful implementation of innovative community policing programs in Chicago, Washington, D.C. and Philadelphia. In Chicago, she was a member of the leadership team for the Chicago Alternative Policing Strategy. In Washington, D.C., she headed organizational development, leading major change efforts in community policing, victim-centric services and policy and procedure modernization, before becoming Chief Administrative Officer.
In Philadelphia, as Deputy Commissioner for Services, Strategy and Innovation, she had responsibility for all non-operational functions and strategic change initiatives for the department. Since retiring from the Philadelphia Police Department in early 2016, she has helped implement reforms in Cincinnati and Camden County, New Jersey. She is also an advisor to the American Law Institute's Principles of the Law, Police Investigations Project and recently served on the National Science Academy's Panel on Modernizing the Nation's Criminal Statistics.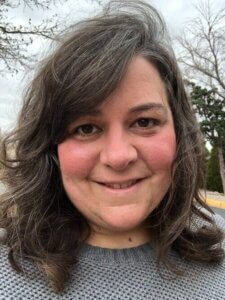 Jessica Drake
Ms. Drake has spent years in 20 years in program management, volunteer engagement, community outreach, and development roles with local housing, education, and health organizations. She has worked with Strategic Applications International (SAI) since 2006. As Vice President of Program Management and Development, she served as a facilitator for the President's Task Force on Community Policing, managing all logistics and assisting with writing the final report.
Currently, she oversees three other Community-Oriented Policing Services (COPS) Office grants: Public Law 280, a national technical assistance program for tribal law enforcement agencies; the Emerging Issues Forum, which gathers and disseminates information about community policing challenges and successes to key stakeholders, and the COPS Talk Series, a forum that drives public and media interaction with leading experts in law enforcement. Ms. Drake also serves on the Baltimore Consent Decree Monitoring Team as a Community Engagement/ Policing Expert. In addition, she assists 21CP Solutions, LLC as Program Manager for its work on COPS' Critical Response Technical Assistance Program.
Previously, Ms. Drake was Director of Community Outreach and Volunteerism at the Living Classrooms Foundation. She was the School & Youth Coordinator for the Leukemia & Lymphoma Society of Maryland, and as the Advocacy and Youth Engagement Coordinator for Habitat for Humanity of the Chesapeake, she regularly led teams of teenage volunteers into the neighborhood of Pigtown & East Baltimore.