Nonprofit Sustainability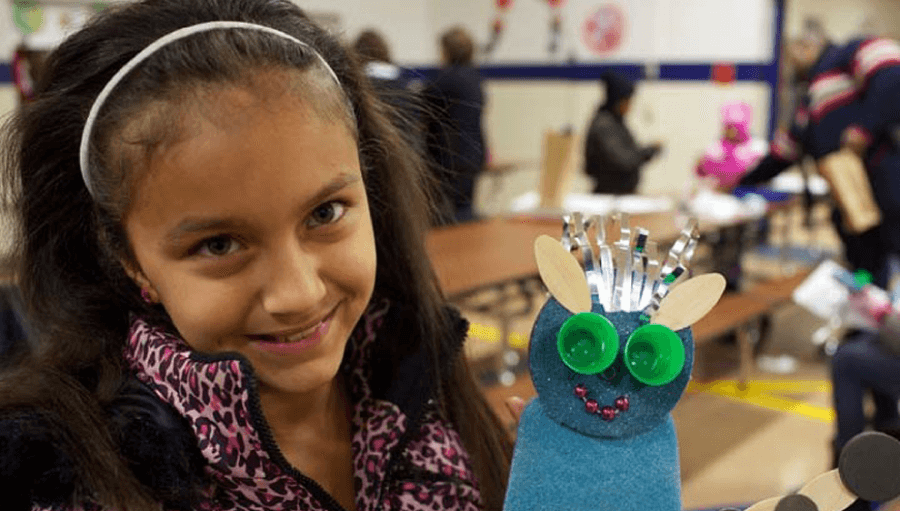 A Careful Equation Using the Head and the Heart
Year-end at the Community Foundation is fast-paced to say the least. Our staff works through the holidays to process gifts and to make grants, primarily from our donor-advised funds, where donors build funds and recommend grants to their favorite charities.
Why so much activity at year-end? In part, it's because donors want to take advantage of charitable deductions before tax season ends. But also, it's because heart strings tend to be pulled at year-end.
Donors hear from many charities through the holiday season, and often think about people and communities who do not have much to celebrate as the year ends and a new one begins.
Likewise, for all of the Community Foundation's competitive grantmaking programs, our Program staff hears daily from nonprofits across the region. Our heartstrings are pulled too.
We hear about a range of issues, from homelessness to animal welfare to pollution. After nearly 15 years of working here, I am moved to awe almost daily by the many people who are working so passionately to improve our region through thousands of local nonprofit organizations and efforts.
Then comes the hard part. So many issues. So many community pains. How does our board of trustees know what applications to recommend for a grant and what applications to decline?
After all, while the Community Foundation grants significant funds, we certainly do not have the funds to meet all of the needs of the community. I can attest to this, as we regularly have to turn down a lot of great projects and ideas.
While every application has its own story and case to be made, one factor that helps greatly in the review process is when an organization with passion meets that passion with a solid plan for sustainability and growth. That is, an organization meets the needs of today in a way that can continue after a grant ends, and be built upon with thoughtful planning and fundraising.
While donors and foundation trustees should never feel bad about helping people or communities today, we will feel even better about helping today while planning to help even more in the future.
What do I mean by that? Let me tell you just one story about what sustainability can look like for a nonprofit agency.
Arts & Scraps is a nonprofit that was formed in 1989. It uses recycled materials to create unique educational experiences that complement Michigan core curriculum instructional goals. Their programs, which serve more than 275,000 children annually, connect environmental sustainability with arts and science education, youth development, and activities for individuals with special needs.
Through its network of volunteers, corporate partners and dedicated staff, Arts & Scraps has managed to operate successfully for 25 years with a model that relies more on earned income than grant support.
While the current impact of Arts & Scraps is impressive, it did not start out as big as it is today.
The Community Foundation has a long history of supporting Arts & Scraps, but only at unique intervals when the organization was ready to take thoughtful next steps in its growth.
Key grants included awarding the organization its first-ever foundation grant of $2,500 in 1989, which they used to support start-up costs and to help attract other funds.
Two additional grants – one of $10,000 in 1992 and one of $20,000 in 1996, enabled the organization to expand its facilities and programs when it was ready. Both of those grants are examples of how the Community Foundation is helping Arts & Scraps to make sustainable increases in its organizational capacity at appropriate times.
Fast forward to 2012, Arts & Scraps has completed a capacity-building program through the DeVos Institute of Arts Management at the Kennedy Center. Critical areas that were identified for the organization's stability and growth were marketing, board development and staff structure.
During 2012 and 2013, Arts & Scraps' executive committee developed a strategic action plan based on the Kennedy Center's recommendations  to maximize the profitability of all available revenue streams while increasing internal capacity to enable the organization to focus on targeting its message to partners and potential partners.
In response to that thoughtful process, the Community Foundation made a grant of $80,000 to be paid over the next two years to support the implementation of the plan.
Arts & Scraps did not grow overnight. They did not just keep doing more to reach more kids. They went through a process of deciding when they could grow and sustain the growth. This kind of thinking makes for good grantmaking, particularly for foundations, which often don't have the funds to provide operating support every year to agencies.
Think that your favorite organization can't develop a sustainable model? Think again. We have seen many creative models work. Some nonprofits work hard to build individual support, often through matching campaigns. Some heavily evaluate their new programs as a tool to attracting federal dollars.
No one is saying it's easy. It's not. But, it is long-term thinking and visioning that provides the most benefit to our donors and, more importantly, to the community.