The Knight Foundation has made a three-year investment in a new capacity building effort that aligns with and amplifies its Detroit strategy of promoting democratic engagement and community information.
The Organizational Talent Initiative will invite nonprofit organizations that align with Knight's strategy to join a learning cohort that launches in March 2019 and concludes in 2022.
Through democratic engagement, Detroit residents actively participate in community life through the voting process, public deliberation and engagement within civic spaces. Through community information, Detroit residents generate and receive quality information, to be an informed community.
Program Design
Grants and technical assistance sessions are two complementary components of the Organizational Talent Initiative.
Grants
Grant opportunities are intended to enhance the capacity of organizations to execute community information or democratic engagement efforts with greater impact. Grant proposals should focus on capacity building, which can include programs that provide local and national professional and industry training, tuition and fees for executive education programs, full staff training for programs that encourage growth in capacity for the organization, and professional coaching. Organizations may apply to bring a professional facilitator to Detroit for a group training. Multiple organizations with shared learning goals may pool grant resources for joint proposals. While conference attendance will be considered, these proposals will not be prioritized. Funding may not be used to compensate individuals, or for fundraising, development trainings, or general operating support.
Proposals should be no more than three pages and include:
Names and titles of participating staff
Training description
Project budget
A narrative that explains: what you are currently working on that promotes democratic engagement or community information, what capacity building goals you aim to meet and what will change about the way you advance democratic engagement or community information in Detroit as result of the capacity building project.
Copy of 501c3 tax exempt status, a current audit, and a current board list
Grants will average $12,000 and will be awarded based on project design quality and alignment with Knight Foundation's Detroit strategy.
Technical Assistance
The Community Foundation, Knight Foundation and Co.act will partner to develop technical assistance opportunities. This will include two customized trainings to catalyze new models of democratic engagement and community information, as well as other trainings that may highlight critical nonprofit functions such as financial management or succession planning. Organizational Talent Initiative cohort members will be surveyed each year to identify topics of interest for technical assistance. Based on survey results, Co.act will identify competitive local and national consultants to provide these services.
Timeline
Organizations must confirm interest in joining the Organizational Talent Initiative's 3-year cohort. Notice of intent to participate is due March 1. Please send an email to Kamilah Henderson at khenderson@cfsem.org. You will receive a link to access the grant application portal.
Grant proposals are due March 31.
Grant awards will be announced April 15.
Technical assistance sessions will be announced June 5.
The Organizational Talent Initiative is funded by the Knight Foundation Fund of the Community Foundation for Southeast Michigan, and is managed by the Community Foundation for Southeast Michigan.
Questions? Feel free to contact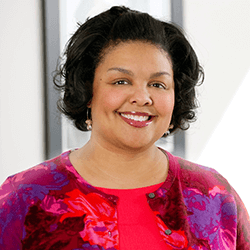 Kamilah Henderson
Senior Program Officer
313.961.6675