How One Philanthropist's Legacy Continues Through Endowment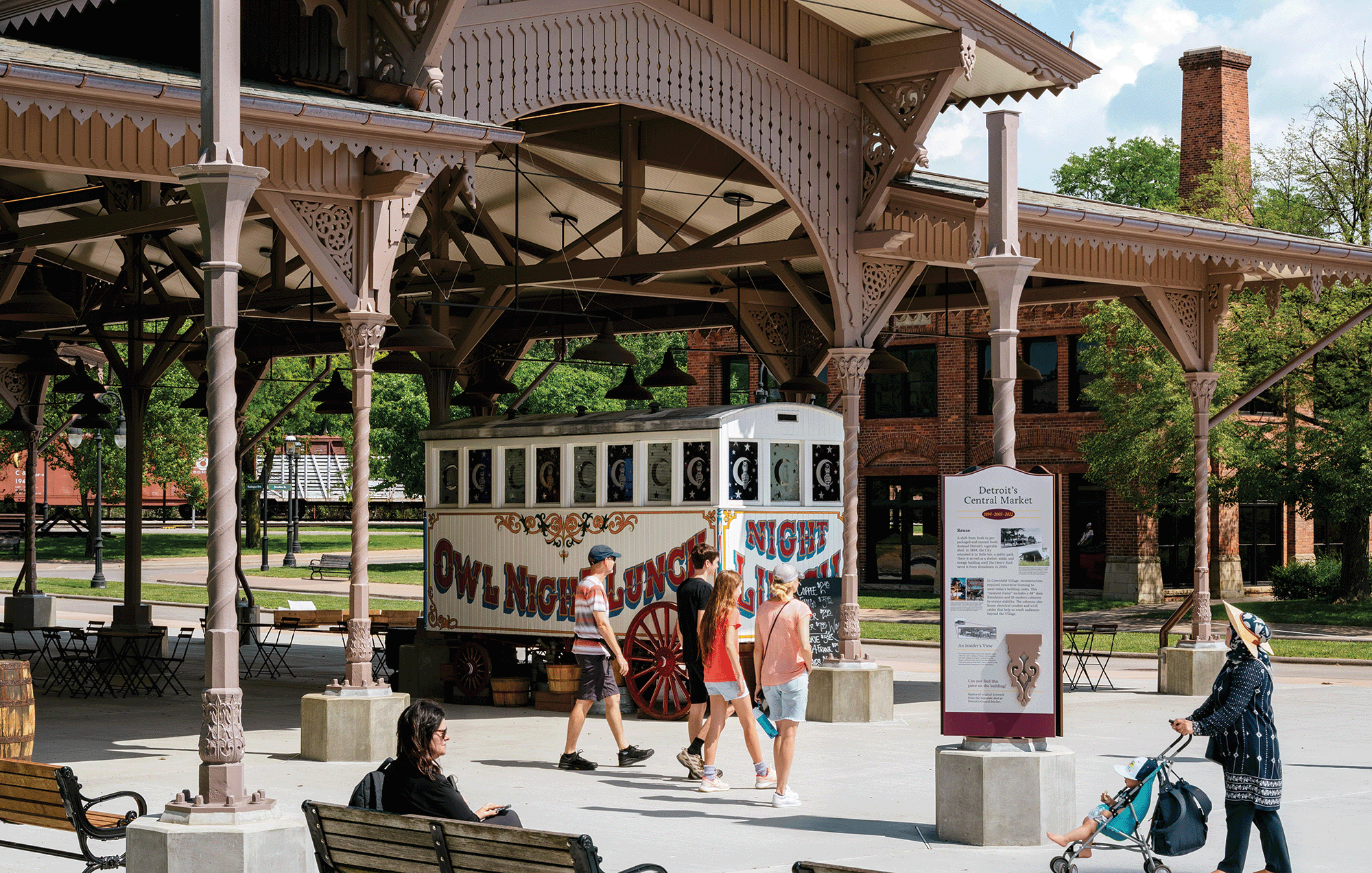 The recently restored Detroit Central Market at The Henry Ford's Greenfield Village in Dearborn gives visitors an opportunity to learn about life during the 19th century in Detroit.
It also showcases the legacy of one of our region's great philanthropists, the late Ray Smith.
After proudly serving his country during World War II, Ray returned home to Detroit to begin his post-war life by joining his father's successful real estate business — the Conrad Smith Realty Company. He also resolved to give back to the community he called home.
In 1954, he started a private foundation, which he used to support cultural, health, and civic organizations throughout Detroit. The foundation provided grants that restored the fountain in Hart Plaza, helped build the Cyprian Center apartments for adults with disabilities, and made needed repairs at a shelter for women.
Looking to the Future
But Ray didn't want to stop there. He wanted to ensure that his impact continued well into the future.
To make that happen, he transferred the assets from his private foundation to the Community Foundation for Southeast Michigan, creating the endowed Raymond C. Smith Foundation Fund.
The assets in the fund, which originally totaled $5.4 million, have fueled nearly 200 grants to nonprofits totaling $6.3 million. Even better, because of investment gains, the fund has grown to $6.8 million, allowing it to support nonprofits throughout our region for generations to come.
An Impact Decades in the Making
Ray's philanthropy has improved thousands of lives in southeast Michigan. It was also instrumental in restoring the Detroit Central Market where his grandfather, a 19th-century grocer, sold his wares.
In 2008, Ray's fund provided an initial $100,000 grant to The Henry Ford for the Market project. The market structure — originally located in Detroit's Cadillac Square — had to be dismantled, stored, and then painstakingly reassembled in Dearborn, based on old photographs. When stewards of the fund learned that more support was needed to make the project a reality, they continued to make annual gifts for a decade — a commitment that encouraged other donors to step forward to provide the funding necessary to complete the ambitious project.
As a result, the Detroit Central Market opened in April 2022, offering visitors an immersive experience where they can learn about life in 19th-century Detroit.
It wouldn't have happened without Ray Smith, a philanthropist who wanted to leave a legacy for his community.
Learn more about how we can help with your charitable giving, call 313.961.6675, visit our Inspiration into Impact page or fill out the form below and we will get in touch.