Information: Creating a More Knowledgeable, Engaged, and Equitable Community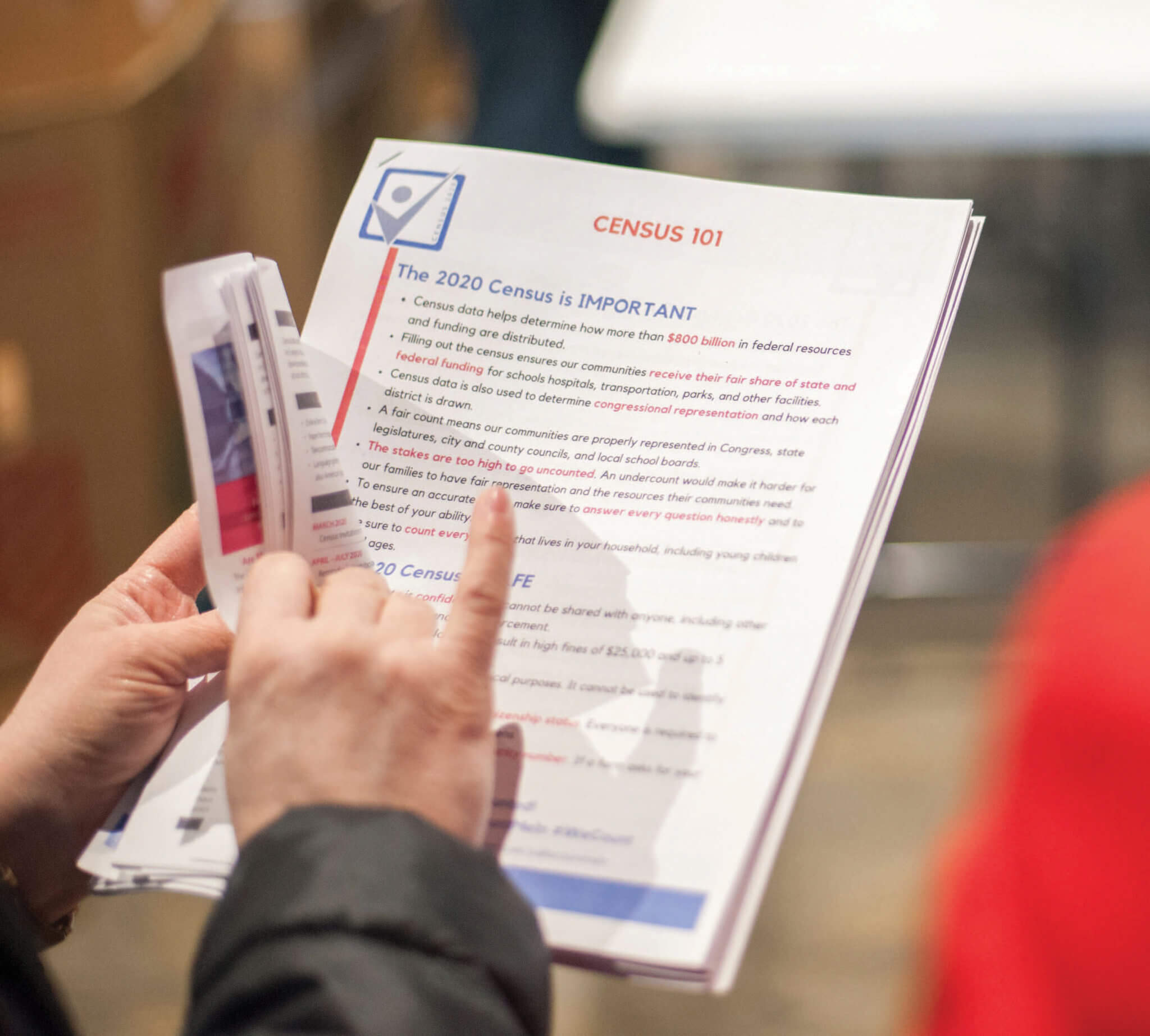 This story originally appeared in our 2020 Yearbook
In recent years, amidst emerging digital trends, threats of fake news, and shifting immigration policies, creating an informed citizenry has grown more complicated than ever. Yet the demand increases for accurate and quality storytelling, as well as empowering information about topics such as healthcare, law enforcement, and civic affairs.
As part of its mission to equip citizens with knowledge about their community, their rights, and themselves, the Community Foundation supported a variety of projects in 2019.
These efforts are dedicated to creating, collecting, and distributing critical information that people can use in their daily lives. A key focus of Foundation support is to increase opportunities for journalists of color, as the media field often does not represent the communities it seeks to serve.
Last year, the Community Foundation announced the expansion of its support for equitable journalism and innovation with the Detroit Journalism Engagement Fund.
The project launched in 2017 with support from the John S. and James L. Knight Foundation, Ford Foundation, and the Community Foundation. Through the Fund, which has served as a prototype for other similar projects across the country, we supported outlets that serve targeted audiences.
Those outlets include Outlier Media, whose model supplies underserved residents with information about property ownership and tax payments via text message; Detroit Equity Action Lab, for an effort to empower journalists to explore and report on issues of race and equity in Detroit; and Urban Aging News, which aims to reach isolated local seniors through more traditional outlets like printed mail.
As part of our other efforts to ensure historically undercounted communities were represented in the 2020 Census, we also launched the Southeast Michigan Counts Initiative.
As one recent George Washington University study found, on average, states lose about $1,800 per year in federal support for every person missed in the census.
Through our 2019 efforts, the Community Foundation and its partners engaged in dozens of projects designed to boost census-based federal funding for Medicaid, school lunches, fire departments, and other essential community programs. Partners for the project included the Michigan Nonprofit Association and its statewide Be Counted Michigan 2020 Campaign, which received support from the W.K. Kellogg Foundation, the Council of Michigan Foundations, and the Ballmer Group.
Prior to our census work, the Community Foundation also began working more closely with organizations serving the region's immigrant and refugee populations, launching the Southeast Michigan Immigrant and Refugee Funder Collaborative.
According to a scan commissioned by the Community Foundation in 2019, over 70 percent of Michigan's 600,000+ foreign-born individuals live in five counties located in southeast Michigan (Wayne, Oakland, Macomb, Washtenaw, and Genesee). Many immigrants and refugees within those counties have called southeast Michigan home for decades, while others are new. Some struggle to access basic needs such as housing and transportation, while others seek opportunities for community leadership and professional development. Additionally, amidst concerns surrounding deportations and family separations, many individuals and families also seek help in the form of legal or mental health services.
In 2020, the Community Foundation made nine grants to local organizations working to address the needs of immigrants and refugees in southeast Michigan. As with other projects, we appreciate the active participation and funding from key partners including Grantmakers Concerned with Immigrants and Refugees, The Kresge Foundation, and the Ford Foundation.
As we move toward a more globalized society, it is imperative that we continue to create safe, healthy, and informed places for residents from around the world to live, work, and play.