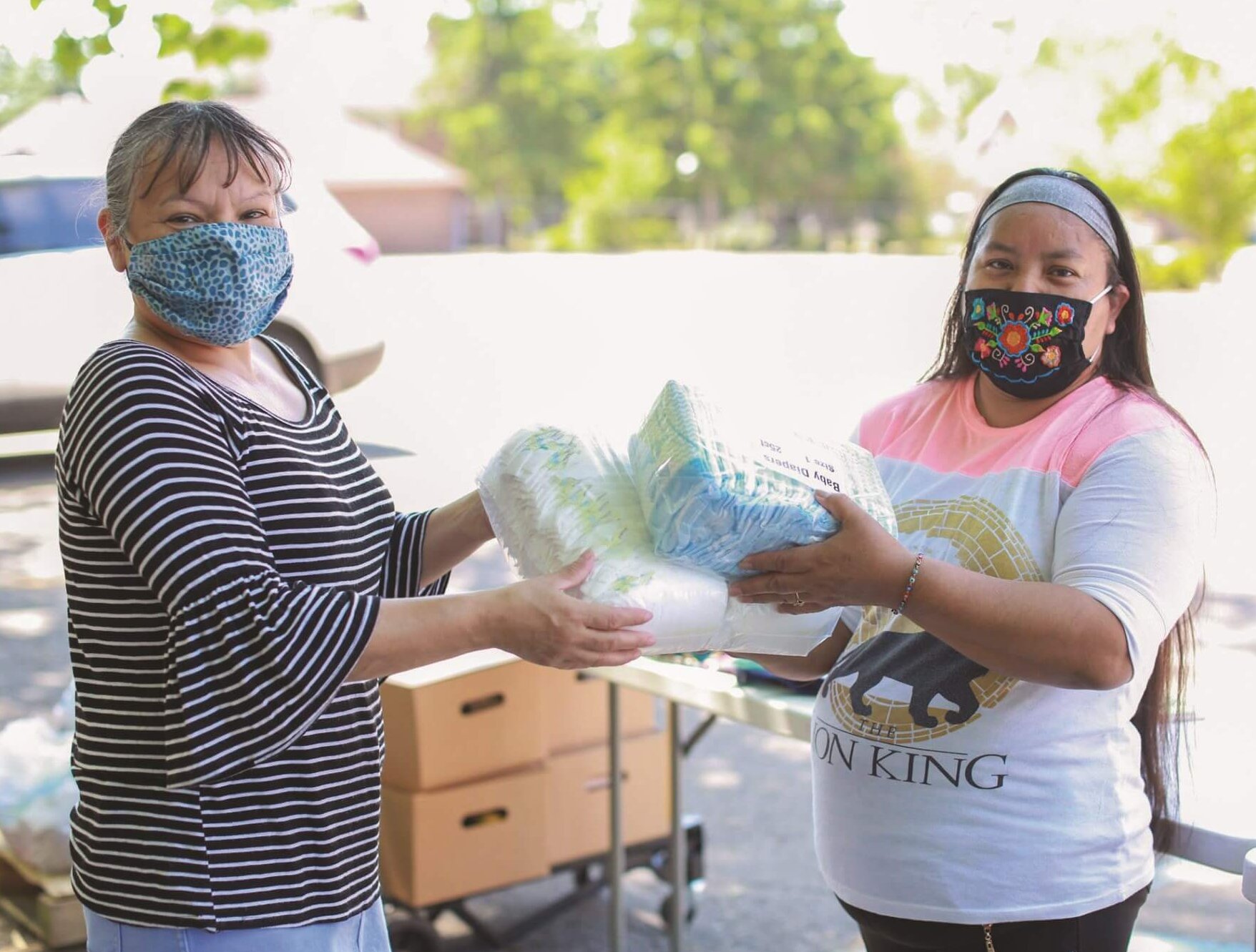 This year has required all of us to change many aspects of the ways we live and work.
At the Community Foundation, we've changed our grant­making guidelines to address those changes, both for the nonprofits we work with and to better meet the needs of the communities we serve.
While the Community Foundation supports a large range of organizations, at this time we're prioritizing applications that address plans to recover and restore organizational capacity and programs in innovative ways.
As COVID-19 continues to affect our community, we're also prioritizing support for organizations that are finding ways to serve individuals, families, and communities in crises.
Below are several recent examples of grants the Community Foundation has made to meet evolving needs during COVID-19:
Brilliant Detroit, which serves around 7,000 residents in 13 Detroit neighborhoods, recently received a grant to help meet increased needs for food and other supplies, especially for new mothers, the elderly, and those with disabilities. The organization is also working to equip families and students with internet access in Detroit — a crucial need in a community where around 40 percent of homes have no internet connection.
With schools throughout Michigan adapting to virtual learning models, many students have found themselves without the technology needed to continue their education. The Community Foundation made a grant to the Community Foundation for Monroe County to support increased digital access to education for rural Monroe County students during the pandemic.
Although the State of Michigan implemented a moratorium on evictions resulting from loss of income during COVID-19, many households may find themselves in deep debt once the moratorium is lifted if they were unable to pay rent throughout that period of time. Additionally, emergency shelters and other systems serving housing-insecure populations could become overwhelmed by an influx of individuals seeking services. In anticipation of increased needs, the Community Foundation made a grant to Community Housing Network Inc. in Oakland County to expand its homelessness prevention, rental assistance, and emergency housing programs.
Located in Wyandotte, the Downriver Council for the Arts serves as a multiuse cultural destination and driver of economic development in the Downriver region. To help it remain relevant and viable now and beyond the pandemic, the Community Foundation made a grant to the Downriver Council for the Arts to support critical technology upgrades, enabling the group to expand its current programming to include online and remote workshops, lectures, and performances and to develop other strategic plans.
In this unique time, the Community Foundation is making it a priority to provide more flexibility in the types of line items organizations include in their application.
Nonprofits just need to help us understand why these items are a priority for their organization's survival and innovation right now.
Above all else, we're keenly interested in what inspires you.
As we close out the final months of 2020, we look forward to hearing your ideas for creating a healthy and prosperous region in 2021.