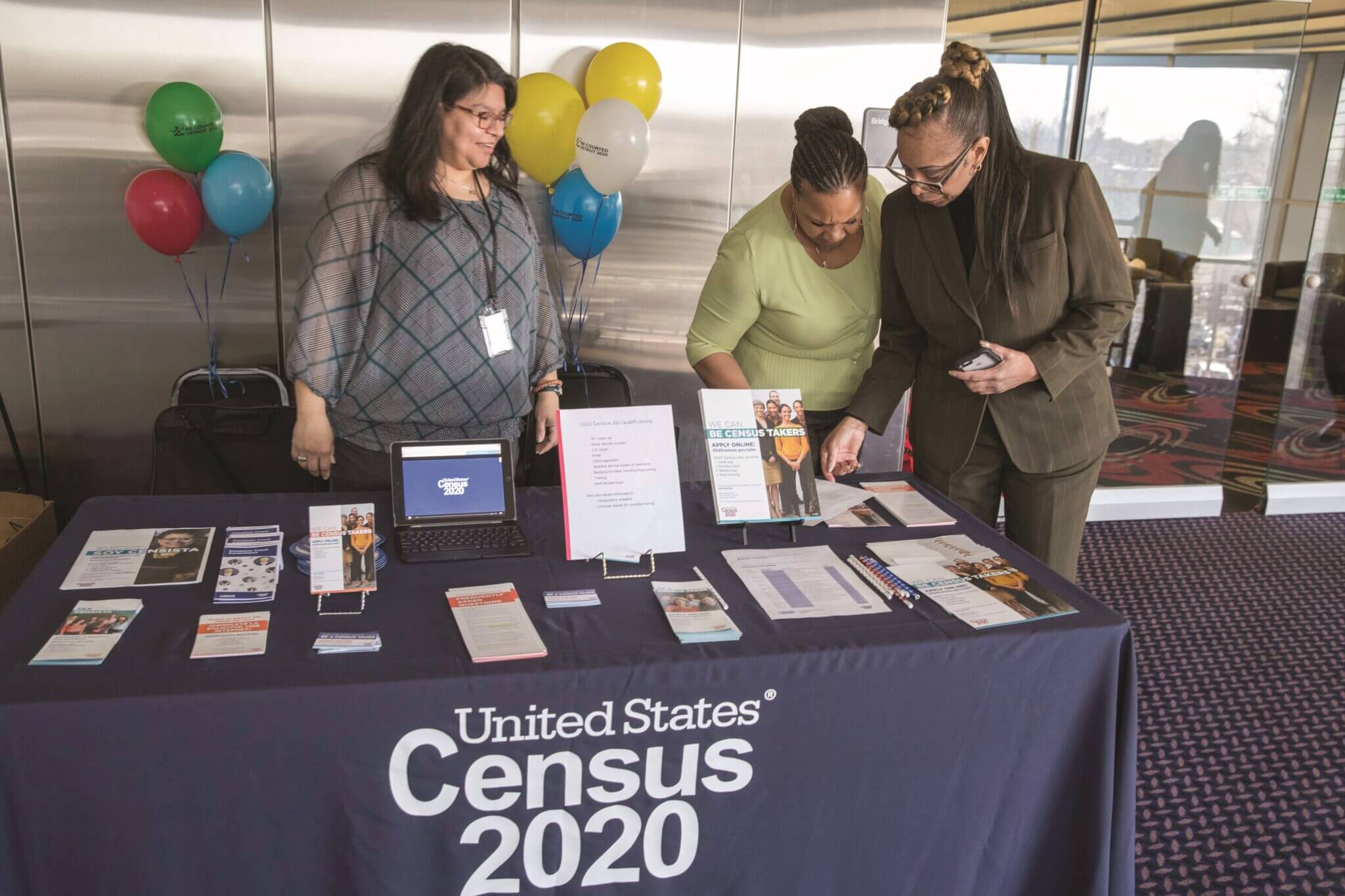 After an extended data-collection process complicated by the coronavirus, the 2020 U.S. Census concluded on October 15, 2020.
Each year, the federal government distributes roughly $1.5 trillion to states and communities based on Census Bureau data.
That includes federal funding for Medicaid, school lunches, fire departments, and other essential community programs — making an accurate count critical to many aspects of civic life over the next 10 years for every community member.
A recent George Washington University study showed that on average, states lose about $1,800 per year in federal support for every person missed in the census.
Recognizing the importance of a complete count, from 2019 to spring 2020 the Community Foundation made more than $1 million in grants to more than 40 nonprofits and organizations working to mobilize residents to be counted in the U.S. Census. With the lack of in-person events, organizations got creative in their efforts to assist with self-response.
Grants were made to dozens of groups — especially those working with populations historically under­counted in the census, such as the Arab-American and Chaldean Council in Dearborn, which held special events to promote the census and assist individuals with filling out their forms.
Centro Multicultural La Familia, based in Pontiac, met people where they were. They created a partnership with a local grocer and approached residents while they were grocery shopping to help them complete their census.
The City of Mount Clemens partnered with Advancing Macomb and two local churches to provide outreach to community members in their own neighborhoods, including the elderly, low-income residents, families with kids under the age of 5, immigrants, and young adults. The project reach included the greater Mount Clemens/Clinton Township community.
More than 70 percent of households in Michigan completed their response, ranking the state among the top 10 in the nation for self-reported ballots.
Michigan's self-reported response rate (71.3 percent) is also higher than it was for the 2010 U.S. Census (67.7 percent).
Now that the data collection phase is over, the U.S. Census Bureau's work is — in many ways — just beginning. Normally, the U.S. Census Bureau would have around five months to deliver and process the final census data to the President. This year, that window has been shortened and the data will be analyzed by December 31.
Michigan's redistricting commission will also begin redrawing congressional district boundaries to make decisions about the number of representatives our state sends to the House of Representatives. That work will begin in April 2021 and must be completed by September 2021, in preparation for the primary elections in 2022.
The Community Foundation is grateful to all of our partners in the Southeast Michigan Counts Initiative, including the Michigan Nonprofit Association and its statewide Be Counted Michigan 2020 Campaign, which received support from the W.K. Kellogg Foundation, the Council of Michigan Foundations, and the Ballmer Group.
We are also grateful to our census grantees, who demonstrated resilience and dedication for outreach efforts during COVID-19. Without their flexibility, persistence, and cooperation with one another, completing a fair and accurate count would not have been possible.