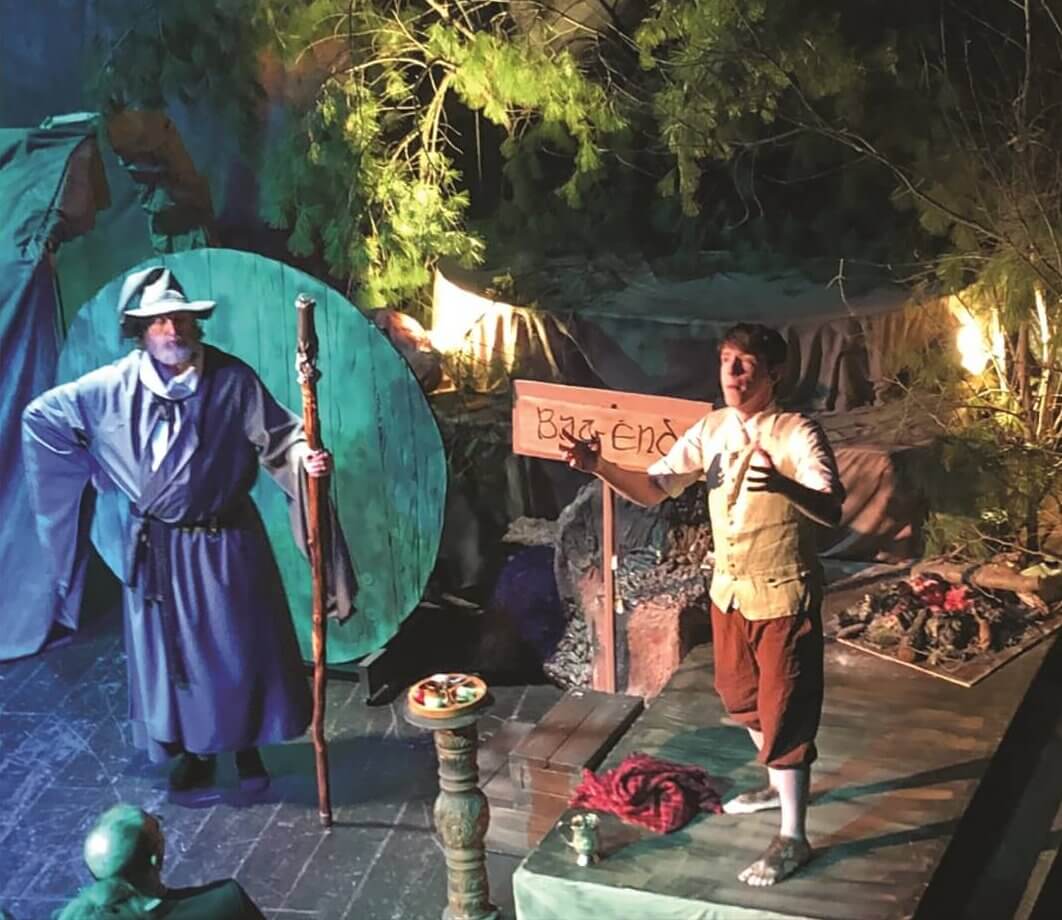 This summer, the Community Foundation, in partnership with regional arts alliance CultureSource, announced $500,000 in relief and innovation funding for nonprofit arts and culture organizations.
The relief and resiliency grants from the COVID-19 Arts and Creative Community Assistance Fund exist as resources so the region's cultural sector can continue to contribute to the public good, both in the short and long terms.
With oversight from CultureSource, the Arts and Creative Community Assistance Fund supported 50 grants of $10,000 each to nonprofit arts and culture organizations to help relieve financial pressures generated by the COVID-19 pandemic, and help organizations plan for and pivot to new mission-related program opportunities.
One such organization is Enter Stage Right (ESR) — a community theater in Port Huron.
When the pandemic first arrived in mid-March, numerous ESR shows were rehearsing for the spring season, actors had been selected to fill out casts, and tickets for live shows were ready to be sold.
When the theatre shut down, those activities were put on hold. With rent, utilities, and insurance to pay, ESR staff began to question whether the theater could remain in existence at all.
After pushing their then-current shows to 2021, ESR began organizing three live shows (The Jungle Book, The Lost World, and Charlotte's Web) using the Zoom platform, and streamed the performances on their YouTube channel.
They also shifted their summer Shakespeare production of King Lear to film, again reaching audiences online.
While questions remain about when audiences can return to the theater, ESR plans to connect with audiences through the winter with a variety of programs that may include readings of classic horror tales, fireside chats, and holiday stories.
In the meantime, the group — with help from volunteers — is also making use of the still-empty theater to build, clean, paint, repair, and improve its facilities.
As arts organizations revise their scripts for a winter season without live audiences, many groups like ESR will continue to rely on outside support to remain operational.
The next phase of the fund is designed to provide organizations with opportunities to continue their missions for creative expression through innovative business models and program designs as they experiment with new ways to resume their critical work.
Help Support the Arts Throughout COVID-19
THE COVID-19 ARTS AND CREATIVE COMMUNITY ASSISTANCE FUND IS SUPPORTED BY:
Community Foundation for Southeast Michigan
DeRoy Testamentary Foundation
Ford Foundation
John S. and James L. Knight Foundation
Kresge Foundation
Leinweber Foundation
Max M. and Marjorie S. Fisher Foundation
Peck Foundation
William Davidson Foundation