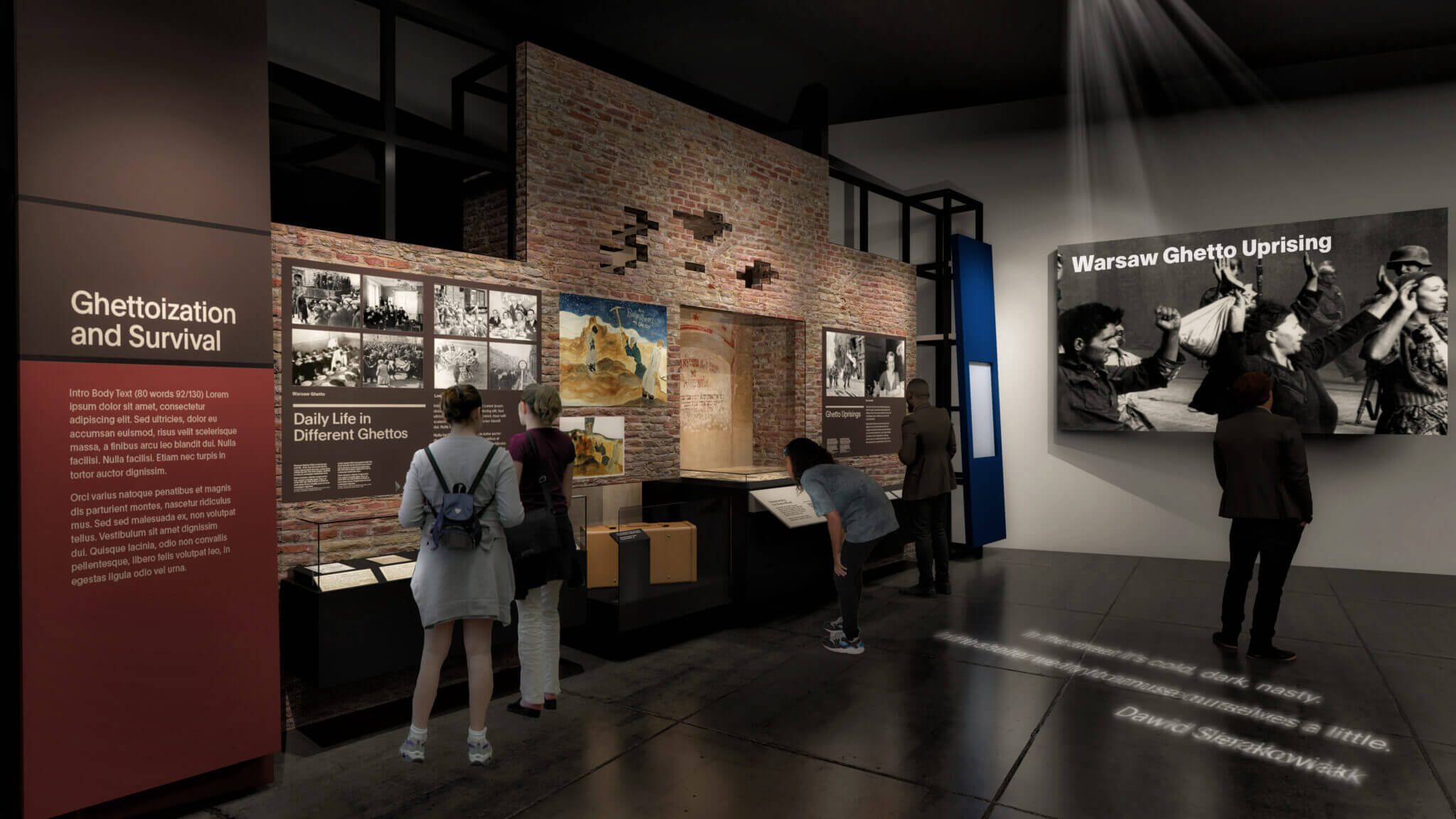 As the
Zekelman
Holocaust Center undergoes a major renovation, a grant from the Community Foundation for Southeast Michigan will help it continue to teach how lessons from the Holocaust still impact us today.  
"We're not closed," says Mark Mulder, exhibitions curator at the Zekelman Holocaust Center. "We are the only place that you can go to in Michigan to learn about the Holocaust. We could not in good conscience take that away from our visitors." 
The center teaches more than 100,000 people each year about the systematic, state-sponsored murder of millions, and why all people must respect and stand up for the rights of others to prevent future discrimination, hate crimes and genocide. 
The Farmington Hills facility will keep open a transitional exhibit that tells the Jewish people's story while its permanent exhibit is under renovation from May 25 through the end of the year. The roughly 1,500-square-foot transitional exhibit will feature text panels and a rotating assortment of museum artifacts such as photographs and objects.  
The $125,000 Community Foundation grant will allow the center to safely showcase these artifacts in temperature- and humidity-controlled museum display cases. The grant was made from the Robert and Roseann Comstock Fund for the Arts and the Whitney Fund at the Community Foundation.  
"With the alarming rise in antisemitic behavior and rhetoric — including a resurgence in Holocaust denial — it is critical that the Zekelman Holocaust Center continues to provide an engaging and educational exhibit experience for visitors while its permanent exhibit is undergoing renovation," says Greg Yankee, director of Arts and Environmental Initiatives at the Community Foundation. 
Once the permanent exhibit is reopened, the transitional exhibit will be developed into a touring exhibit that travels throughout Michigan. 
"We're grateful that the Community Foundation for Southeast Michigan recognizes us as a resource that is embedded in the local community," says Gabriella Burman, director of Marketing & Communications at the Zekelman Holocaust Center. "We, too, are in southeast Michigan, and many of our visitors reside here. We are happy to facilitate our work together and provide a benefit to those who live and work here and around the state." 
Even as antisemitism and Holocaust denialism are on the rise, the population of survivors in southeast Michigan is dwindling. The Zekelman Holocaust Center's updated permanent exhibit will capture their stories and ensure their voices can be heard far into the future. The center will hold a grand reopening of its permanent exhibit in January 2024.