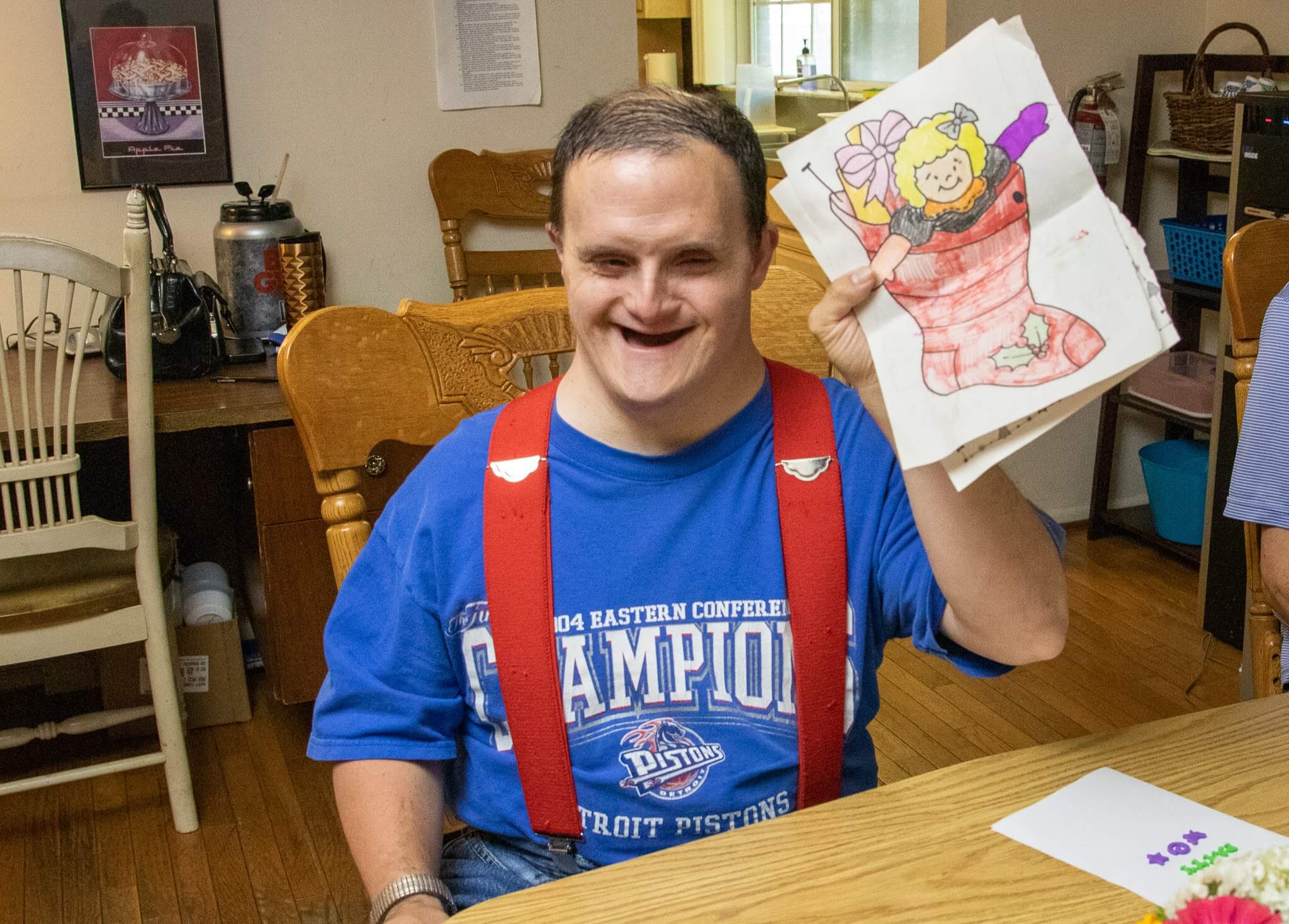 Residents with the Community Living Centers are living and learning through arts and adventure.
Community Living Centers enhances the quality of life for people with intellectual and developmental disabilities. Located in Oakland County, Community Living Centers care for approximately 125 developmentally disabled individuals through :
Residential Living Program for adults living in our owned/leased and operated homes
Assisted Independent Living Program for adults living in homes and apartments
Respite Care Program for children and adults living in their own homes
Focused on getting the residents active in the community, many participate in a creative drawing class hosted by a volunteer.
With a grant from the Community Foundation for Southeast Michigan, several residents with Community Living Centers were able to go on a rare vacation to Traverse City, Michigan. Residents stayed in a 1970s-themed house decorated to their liking and played air hockey, ping pong, bowling, visited the zoo and more.
Want to make an impact? Visit our Give page to find the best way for you to make a difference in our region.