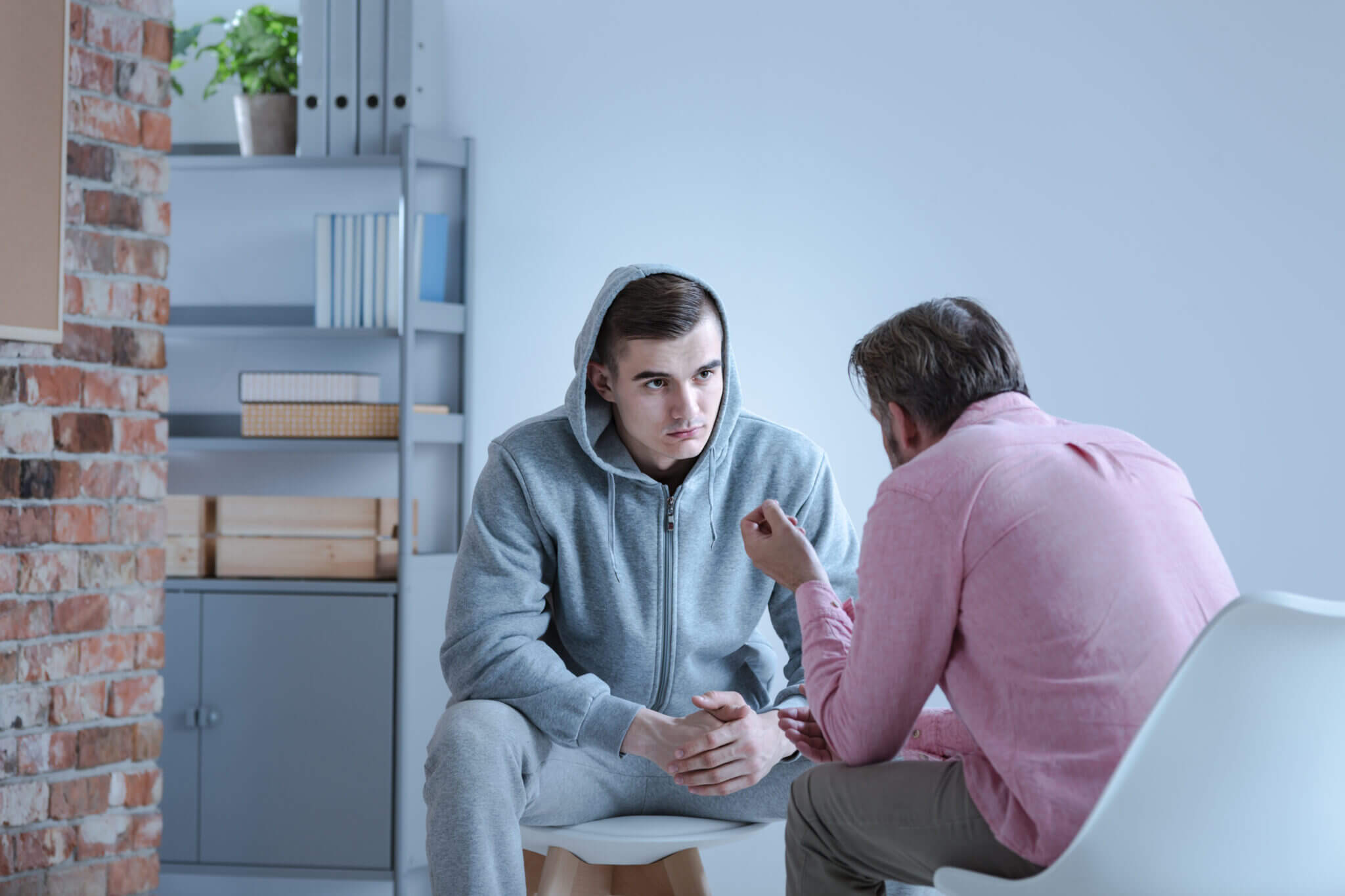 Peer coaches bring the lived experience of healing from substance use disorder and walk the path to recovery with individuals seeking to free themselves of opioid addiction. They provide critical resources for reversing the devastating effects of opioid use disorder (OUD), especially when working in partnership with emergency departments (ED).
Dr. Jacob Manteuffel, attending physician and director of public health at Henry Ford Health's main campus in Detroit, can attest to this. He led an effort to augment the hospital's medication for opioid use disorder (MOUD) program with peer coaches in 2020. "They're invaluable to our work, particularly with overdose patients," he says. Funding from the Community Foundation for Southeast Michigan's Michigan Opioid Partnership helped Henry Ford sustain the coaches and improve the system's outcomes with people suffering from addiction.
With overdose deaths topping 100,000 annually, OUD continues to be a severe public health crisis. Opioid-related visits to EDs have nearly doubled in the past decade, placing a particular burden on providers. Dr. Manteuffel witnessed that "doctors found it too difficult to navigate the outpatient referral networks for these patients" and were unwilling to take it on. The peer coaches' familiarity with the landscape of recovery options allowed the hospital to fill this service gap. Dr. Manteuffel considers the coaches "essential to the warm handoff or transitioning patients from the ED to a treatment program for continuing care."
An Added Value
According to SAMHSA (Substance Abuse and Mental Health Services Administration), besides helping patients access care options, peer recovery coaches engage in a range of activities such as offering emotional support, providing referrals to health and wellness community resources, and making connections to basic needs like housing and employment. They add value to Henry Ford's MOUD model because "they have the shared history of recovery, so they bring credibility to the table that clinical providers can't," Dr. Manteuffel acknowledges. "We can tell patients not to do drugs, smoke, or drink, but hearing it from somebody who's faced what they're facing and changed their life has a lot more impact." 
"We can tell patients not to do drugs, smoke, or drink, but hearing it from somebody who's faced what they're facing and changed their life has a lot more impact." – 
Dr. Manteuffel
Peer recovery coaches may also play a central role in reducing stigma-related barriers to MOUD retention. Common misconceptions about medication programs are that the treatment replaces one opioid with another, and addiction is a character flaw, not a disease. These biases cause some patients to avoid MOUD altogether, while others may discontinue the drugs prematurely, depriving themselves of the full benefit. Coaches can help destigmatize medication use by giving OUD sufferers relatable examples of how treatment that may have included MOUD enabled them to achieve lasting recovery.
Outcomes, Risks, and Rewards
 While the data regarding peer coaches' effectiveness are not well established, the existing body of research posits that patients who access this supportive service reduce their use of substances, visit the emergency department less frequently, experience fewer relapses, and have lower re-hospitalization rates. Dr. Manteuffel has preliminary data supporting these results. "I had a year of data on 33 patients, before and after being treated with buprenorphine. I could show that the intervention of our coaches and handing patients off to treatment programs decreased the need for emergency medicine and emergency department visits to Henry Ford or other EDs. They also had fewer hospitalizations." Dr. Manteuffel will continue to study the effectiveness of the peer recovery program.
He hopes these positive results mitigate the risk of securing ongoing funding. "We've had the same two coaches since 2020, and they're beloved and ingrained in the ED," says Dr. Manteuffel. "Our model is different because we employ our peer coaches, whereas some hospitals access them through community partnerships." Henry Ford's decision to hire coaches prevents the hospital from being reimbursed for their time through Medicaid. Still, Dr. Manteuffel believes it is the best approach. "The window between a person with OUD showing up in withdrawal or overdose is tenuous. Having coaches embedded in the ED at Henry Ford is great and keeps us from missing opportunities to get people into treatment."
"The window between a person with OUD showing up in withdrawal or overdose is tenuous. Having coaches embedded in the ED at Henry Ford is great and keeps us from missing opportunities to get people into treatment."

– 
Dr. Manteuffel
Henry Ford's medication for opioid use disorder program along with the peer coaches are pivotal tools for treating OUD. The transformation he sees in his patients allows Dr. Manteuffel to find hope and joy in his work. "Buprenorphine is one of the very few medications we can prescribe that instantly changes a person's life," he says. "Working with the coaches to get them on a path to living a healthy life is very rewarding."