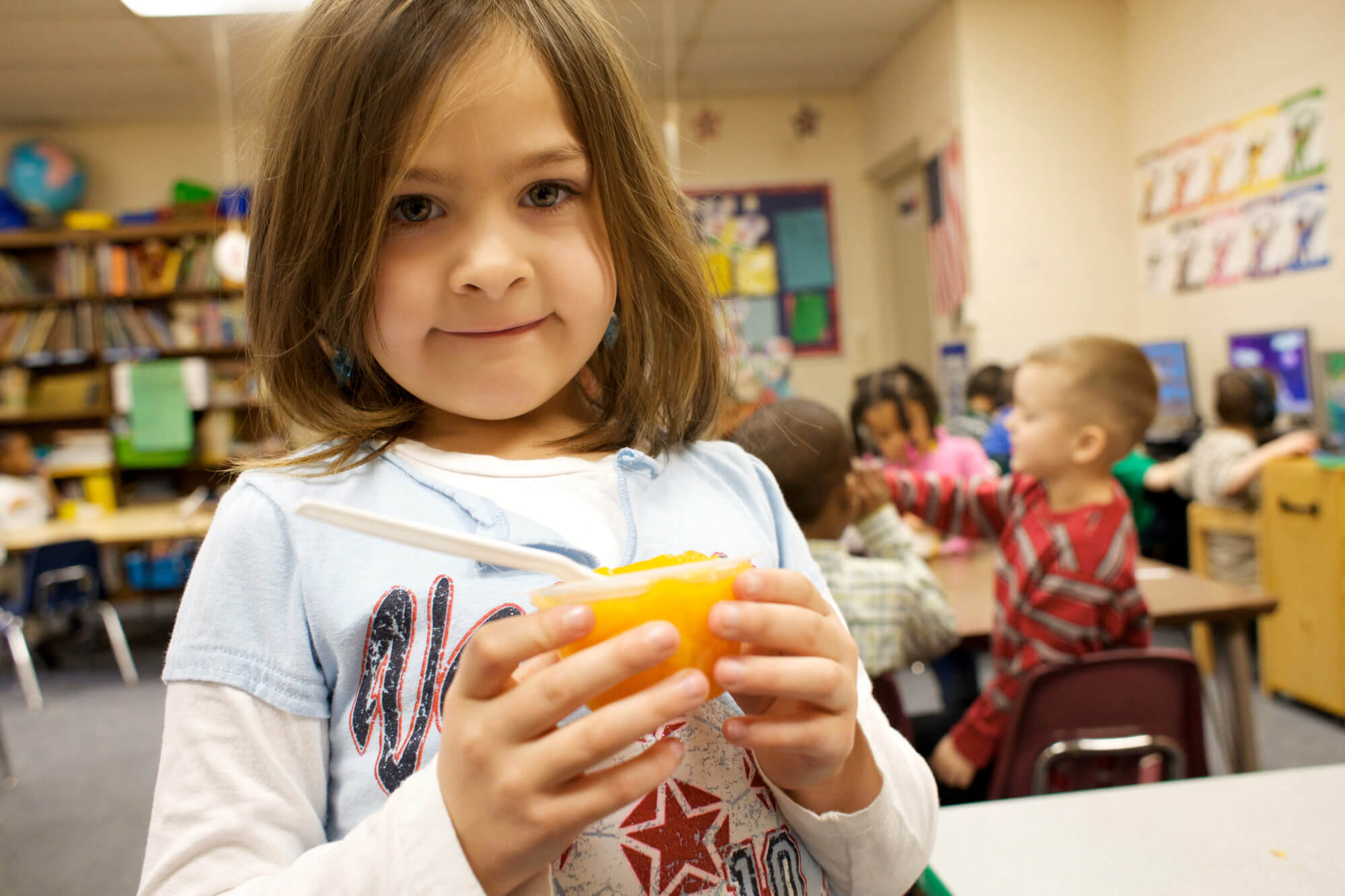 Healthy Communities
Regions that promote healthy living have more productive and satisfied residents. In healthier communities, residents tend to live longer and become more engaged in their neighborhoods. Healthy communities provide residents with  access to quality health care, including exceptional hospitals and health care systems, but they also provide access to services to sustain or improve an individual's physical, emotional, and social well-being. The Community Foundation has actively engaged in regional efforts to promote healthy communities for the last 33 years.
Healthy Food Connect
A community that eats healthy and participates in regular exercise guarantees its residents will have a happier, longer, and more productive life. Healthy Food Connect, a two-year special initiative funded by the Michigan Health Endowment Fund and the Community Foundation, allows southeast Michiganders the ability to live their fullest lives by increasing access to healthy foods. In 2016, Healthy Food Connect granted to 20 programs that reflect the collaboration between 72 for-profit and nonprofit organizations across the seven counties of southeast Michigan.
Monroe County Opportunity Program
Eating well isn't just a lifestyle choice; people who have dietary restrictions or experience food insecurity need fresh fruits and vegetables the way that people suffering from illness need medicine. That idea is what spurred the Monroe County Opportunity Program's Food Pharmacy, which gives residents prescriptions for fresh local produce they can fill right at the program's food "pharmacy." With 85 percent of Monroe County's low-income adults considered overweight or obese and because many of these individuals cannot afford fresh produce, there was a huge need to get fresh food into people's hands. With a $75,000 grant, the Food Pharmacy has made it possible for the staff of the Family Medical Center to write fresh food prescriptions for patients who report food insecurity or have special dietary needs.
St. Patrick Senior Center
St. Patrick Senior Center has been serving Detroit's seniors since 1973. It's now the Detroit Area Agency on Aging's largest congregate meal provider, which means St. Patrick serves hundreds of meals to area seniors each week — meals that weren't always healthy or filled
with fresh fruits and vegetables. That's a problem with many possible solutions, but the solution that St. Patrick is implementing is as creative as it is healthy. The St. Patrick Senior Center teamed up with Rising Stars Academy, a unique culinary school for special needs students aged 18-26, to help local youth gain culinary experience while improving the health of local seniors.
Jewish Family Services of Washtenaw County
Jewish Family Services of Washtenaw County provides a great service to its community by distributing food suitable for those with religious dietary restrictions. Prior to receiving a $75,000 grant, its delivery process was expensive. This grant enabled JFS to purchase a special delivery truck, which resulted in reduced delivery costs. It also gave JFS the opportunity to partner with a local organization, Ypsilanti Meals on Wheels. The partnership has increased the program's visibility, thanks to Ypsilanti Meals on Wheels letting its customers know about JFS' offerings.
You can read more on our programs and grants in the Community Foundation for Southeast Michigan 2017 Yearbook.