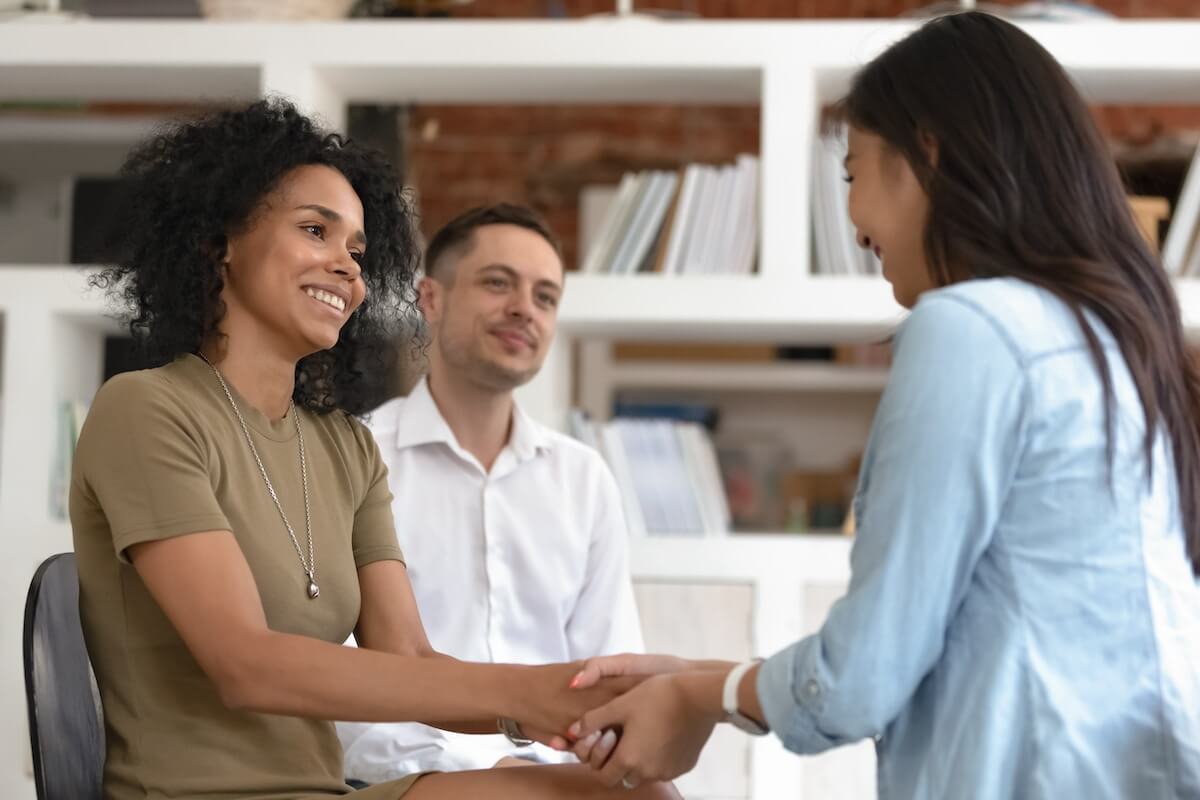 Through the Michigan Opioid Partnership (MOP), the Community Foundation for Southeast Michigan supports increased efforts to reduce opioid overdose deaths. Among its most visible strategies is funding health systems across the state to establish or strengthen medication for opioid use disorder (MOUD) initiatives in their emergency departments. A complementary strategy is convening a learning community of practitioners from health agencies, community-based organizations, and universities engaged in post-overdose response methods. Their work augments the services delivered in the emergency department by linking people with opioid use disorder (OUD) to treatment options that meet their needs.
"You can't only treat drug use in an acute setting like an emergency department," observes Courtney Page, Supervisor of Community Health at Henry Ford Jackson Hospital. "We have to wrap services together to create a comprehensive response to OUD sufferers' chronic issues." Page, who attends the quarterly MOP convenings, oversees the hospital's quick response team, which calls individuals who have survived an overdose within 24 to 72 hours. Henry Ford Jackson's program is implemented in partnership with Home of New Vision, another participant in the convenings, and exemplifies the relationships and methodologies used to reduce opioid deaths.
The Community Foundation's quarterly virtual convenings set aside time for those engaged in post-overdose rapid response work to connect with their peers. "Practitioners use the time to share challenges and successes and discuss program-related learnings and questions," says Marissa Natzke, the foundation's Project Manager for Health Initiatives. She co-hosts the meeting with Wayne State University's Center for Behavioral Health and Justice. They are open to any post-overdose or quick response team in the state and their partners. "Initially, the convenings were attended only by MOP grant partners. Over time, participation has grown to include other groups leading post-overdose efforts in Michigan," according to Natzke.
Connecting with community resources
With opioid overdose deaths on the rise nationally, communities rely upon multiple touchpoints to connect with those at the greatest risk of becoming a fatality. Emergency departments are an essential interface, given that many individuals with OUD are likely to visit a hospital to seek care or treatment for a complication of drug use, such as a non-fatal overdose. With the number of emergency departments throughout Michigan providing MOUD on the rise, practitioners now possess potent tools to reverse an overdose and minimize withdrawal symptoms. They still, however, have limited capacity to support OUD patients with long-term treatment. Identifying referral options by connecting emergency departments and community-based programs such as Home for New Vision's Recovery Opioid Overdose Team (ROOT) is among the solutions convening participants discuss.
"ROOT is a quick response team that provides post-overdose support to individuals who have experienced an opioid or a polysubstance overdose in Washtenaw County," according to the program's coordinator, Brianna Dobbs. ROOT started in 2017, dispatching peer coaches and case managers to county emergency departments to educate OUD patients about treatment programs. She and her team inform them about safe use habits that reduce harm and treatment programs leading to recovery. "We meet people where they are by asking them what they want," Dobbs continues, acknowledging that one size does not fit all. Home of New Vision recently partnered with the Community Foundation to serve as a resource to MOP grantees in and around Washtenaw County.
Among the new relationships resulting from the MOP partnership is one with Henry Ford Jackson. Two years ago, the hospital received a Michigan Opioid Data to Action grant from the State of Michigan, which it used to launch the quick response team.
"Our model involves peer coaches provided by Home of New Vision visiting with people outside of a hospital environment and bringing in medical help as needed," says Page.
"Our initial intent was to make the program part of the emergency department, but we launched at the onset of COVID, and it proved too difficult," she continues. Instead, the hospital built its community-based rapid response program using referrals from first responders. "We found that many of the people we were serving didn't use the emergency department, so we tapped into a new at-risk population."
"Now the community piece is in place, we're turning our attention back to the emergency department. We started a MOUD program in July, which is part of a comprehensive approach to addiction care," Page explains. "We're also familiarizing doctors with the Recovery Connection Team, so they begin to refer patients."
She thinks Home of New Vision peer coaches provide essential holistic treatment to patients with OUD. "Clinicians often view people with substance use disorders as difficult," she notes. Page believes peer coaches have the empathy, time, resources, and experience to work with people with OUD in a way nurses and doctors in the emergency department cannot. "The goal is to connect the patient with the right resources, and peer coaches can help us do that."
Challenges and Successes
Dobbs says one of the biggest challenges of her work is housing insecurity. "This population can be transient, and sometimes it's difficult to make connections because they don't have reliable contact information," she observes. On several occasions, ROOT team members collect residency details from a patient in the emergency department only to find out they have changed when the coach reaches out. The very nature of the work is the other dominant challenge she faces. "Despite our efforts, the number of opiate overdoses and deaths continues to rise." This fact is proving true for those presenting in the emergency department or a community setting.
Remaining motivated and focused requires her to center successes, which she says are plentiful.
"Doing the outreach and connecting with individuals and seeing their transformation and them living a life of recovery today makes everything worth it," exclaims Dobbs.
"People contact us to tell us that something we've done saved a life. I think the community is smarter and safer because of our work."
While the silos still exist, Page is proud of the efforts that will eventually eliminate them. "Our physician champions are meeting with the Recovery Connection Team peer coaches without me to talk about the other side of addiction," she exclaims. "The coaches are helping them see what recovery looks like and developing communication pieces to dispel myths about MOUD and how it changes lives." Page feels these interactions are laying the groundwork for a comprehensive post-overdose community plan.
"The partnership between Home of New Vision and Henry Ford Jackson embodies the spirit of the convenings," says Natzke. "MOP's goal with our healthcare partners is to share knowledge and connect peers, so effective OUD treatment models can grow and spread across the state."