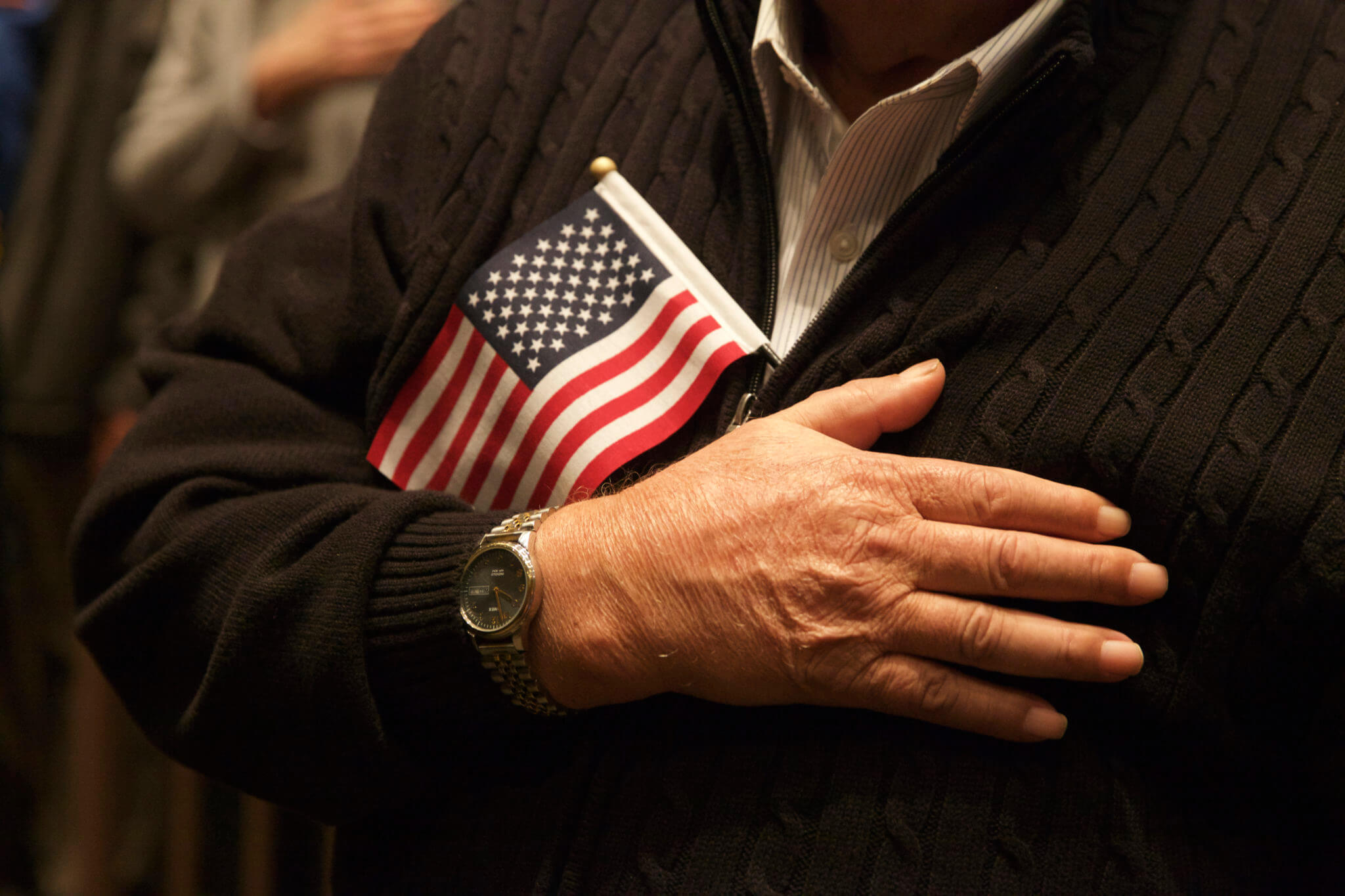 A Region Shaped by Immigrants
Southeast Michigan is known for its grit and spirit — a reputation that is entwined with the generations of people with diverse backgrounds including immigrants and refugees who journeyed to the region, often against long odds, to build a better life for their families.
For more than three centuries, these immigrants and refugees have helped shape southeast Michigan's inclusive communities throughout the region. The deep connection between southeast Michigan and immigrants and refugees continues today. More than 70 percent of Michigan's estimated 600,000+ foreign-born residents live in our region. But as they work to put down roots and pursue the American dream, they face a daunting and growing set of obstacles.
Nonprofit organizations, as well as other community groups and neighborhood associations, have been supporting immigrants and refugees for decades. As the need for support continues to evolve, nonprofits are working hard to effectively deploy resources, such as conducting "know your rights" campaigns; providing direct human services and referrals; serving as a hub for community activities; providing direct legal services, and much more.
Report Shows Pressing Issues facing Immigrants
A new report by the Community Foundation outlines a number of pressing challenges facing this population and charts a path forward for creating a formal structure that will help the philanthropic community work together to support our immigrants and refugees.
The report, produced by Public Sector Consultants and supported by our partners from the Kresge Foundation and the Skillman Foundation, explores key data about local, state, and federal funding for nonprofits that serve southeast Michigan's foreign-born populations; analyzes the nonprofits that perform this critical work; and surveys and interviews key stakeholders and thought leaders to assess how well the region is equipped to address these populations' needs.
While many organizations are continuing to serve the needs of our local immigrants and refugees, the results were sobering. In reviewing this rich set of data, the authors identified four critical issues facing foreign-born individuals in southeast Michigan.
They include:
Lack of access to services — Foreign-born individuals in our region are unable to access affordable housing, and face barriers to receiving health care, employment, transportation, and other critical services.
Poor public perception — Refugees and immigrants are often viewed through a narrow economic perspective. As a result, conversations about investing in ways to help them adjust to life in our region often overlook the value they bring to our communities.
Insufficient funding — Services to support immigrants and refugees have long been under-funded. But recent changes in policies have widened the gap. Federal support to Michigan through the Refugee Cash Assistance and the Refugee Medical Assistance programs has declined, as has the number of refugees receiving support under the Temporary Assistance for Needy Families program.
Lack of focus — Foundations in our region have a long history of supporting services that help our region's foreign-born population. But, to date,
there has been no regional strategy that aims to coordinate this support.
Investing to Address the Issues
To begin to address these issues, the Community Foundation has also announced that it is joining forces with the Charles Stewart Mott Foundation, Grantmakers Concerned with Immigrants and Refugees, and the Kresge Foundation to create the Southeast Michigan Immigrant and Refugee Funder Collaborative.
Grantmakers Concerned with Immigrants and Refugees, a national membership organization, leveraged resources to support a network of more than 20 similar collaboratives in communities across the United States. This effort brings together funders to help support immigrants and refugees at the local level, address the adverse effects of policy changes, and help accelerate integration into American society. Local foundations matched a grant from this national funding opportunity to form the southeast Michigan collaborative.
The current total investment in the Southeast Michigan Immigrant and Refugee Funder Collaborative is $450,000 over two years — a small figure compared with the overall need. But it is an important first step in bringing the region's philanthropic community together to strategically address the needs of
immigrants and refugees in our region.
In the coming months, the collaborative in southeast Michigan will convene communities to determine the most impactful way to provide coordinated support.
Learn More About the Southeast Michigan Immigrant and Refugee Funder Collaborative