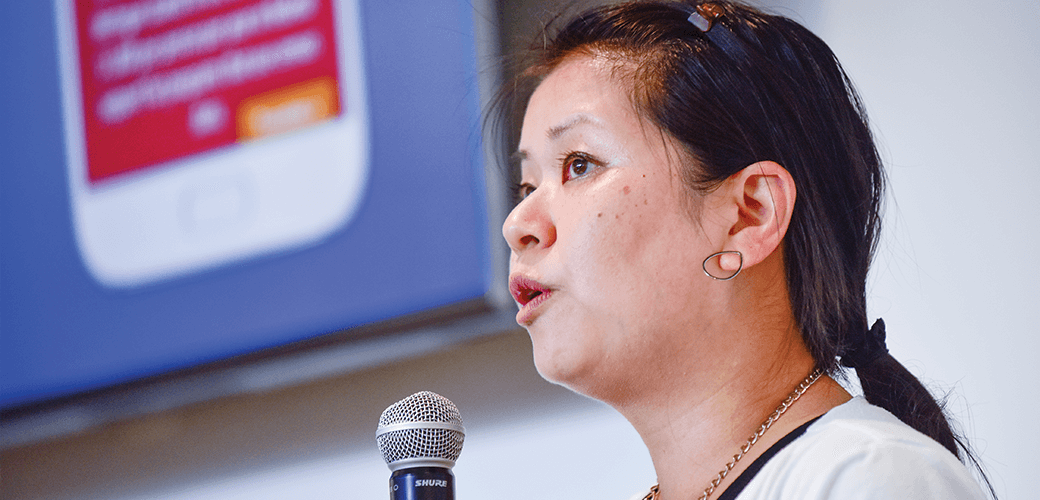 Supporting a Fair Count
The 2020 United States census will impact the lives of every person in southeast Michigan for the next decade.
That's why the Community Foundation has announced nearly $1 million in grants to more than 30 organizations in our region that are working to promote and support a fair and accurate count in the 2020 census. The grants are part of Southeast Michigan Counts, a strategic effort by the Community Foundation to help nonprofits conduct census 2020 outreach in historically undercounted communities in Wayne, Oakland, and Macomb counties. Southeast Michigan Counts is supported by the Michigan Nonprofit Association and the Council for Michigan Foundations — which received seed money from the W.K. Kellogg Foundation and support from numerous other Michigan foundations — as well as the Ballmer Group, which made a direct investment to expand the reach of this project in our region.
The Constitution requires the government to count every person living in the United States every 10 years. This is, of course, a massive and complicated process. Historically, some populations — including communities of color, low-income households, immigrants, rural households, and young children — have been undercounted in the census.
New Hurdles Facing the Census
But the 2020 census poses a number of unique challenges.
For the first time, census data will be collected primarily online, which will help manage costs, improve the accuracy of data collection, and make it easier for those with access to the internet to participate. It will also make it harder for people without reliable internet access — most of whom live in areas that are already historically undercounted.
In addition, while the citizenship question is not expected to be asked, there are mounting concerns that immigrants and children of immigrants will be afraid to participate in the census.
The Impact of an Inaccuracy
In southeast Michigan, the cost of a potential undercount would be devastating. Researchers estimate that for every person not counted, states lose about $1,800 per year in federal funds. The costs extend far beyond government, since businesses, nonprofits, and others rely on census data to make decisions about investments and resources.
Our region has the power to change these grave predictions through coordinated work by government, philanthropy, nonprofits, and the business community— and by making targeted investments to ensure that every resident in every county in southeast Michigan is counted.
This round of grants from Southeast Michigan Counts helps unleash this power.
The grants, which range from $7,000 to $75,000, include investments in projects like Evangelical Homes of Michigan's effort to help residents in senior housing facilities in Madison Heights; canvassing and educational activities by the Center for Popular Democracy aimed at reaching homeless, low-income and transient metro Detroiters; and United Community Family Services' efforts to increase participation among immigrants and refugees in Oakland and Macomb counties.