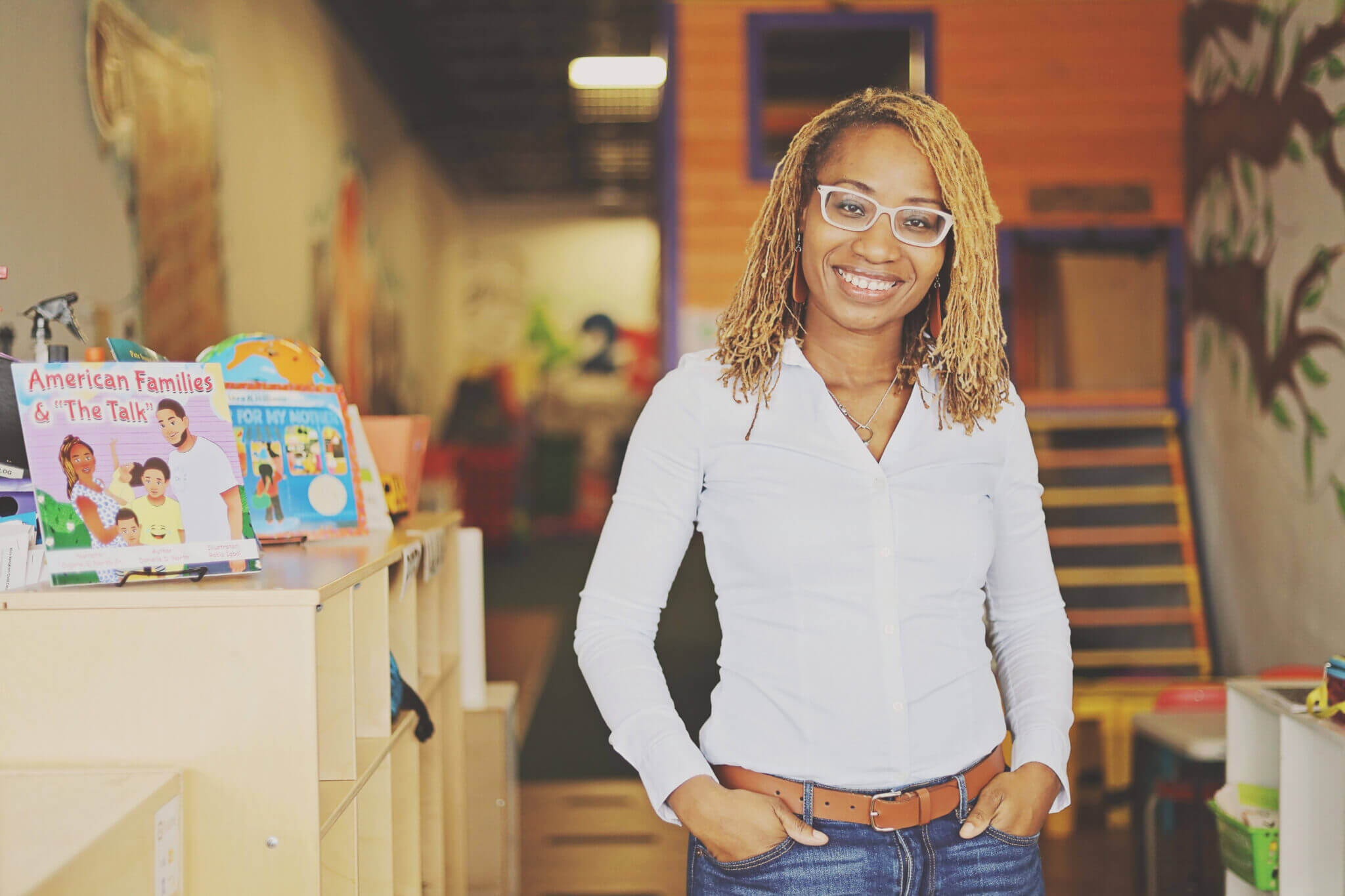 This story was originally published in our 2021 Annual Report.
For southeast Michigan entrepreneurs like Danielle North, resilience and flexibility are necessary traits – even during the best of times.
But when COVID-19 forced her Grandmont Rosedale business, Kidz Kingdom Child Care and Party Center, to shut down for several months in 2020, North needed some extra help to keep her small business afloat.
North found that support through the New Economy Initiative (NEI). NEI is an entrepreneurial development initiative led by the Community Foundation which partners with economic development agencies and nonprofits to support and nurture entrepreneurs throughout southeast Michigan.
Since 2007, NEI has awarded more than $127 million to business support organizations that have assisted nearly 19,000 companies employing nearly 45,000 people in southeast Michigan.
Three-quarters of those businesses are women and minority-led; NEI prioritizes working with grantees that are adept in helping entrepreneurs who would otherwise struggle to gain access to financing and professional services.
NEI's work was critical to Kidz Kingdom and 4,900 other southeast Michigan small businesses that received support during the pandemic's darkest days.
ProsperUS Detroit, an NEI grantee, helped Kidz Kingdom navigate state and federal programs that assisted businesses during the pandemic and provided rent forgiveness and low-interest loans.
In 2020, small businesses also gained access to stabilization funds, practical assistance, and personal protective equipment from NEI-supported organizations to help them navigate the pandemic.
With NEI's support, ProsperUS Detroit is now honing its focus to a new phase of work. It aims to double its annual loan deployment over the next two years, expand its financial coaching program to help more emerging entrepreneurs launch new businesses, and launch a new product to help small-business owners improve their credit.
Through these and other efforts, NEI will continue to support southeast Michigan entrepreneurs, create jobs, and improve our local economy.
NEI and its philanthropic partners have committed $20 million to continue the support for small businesses in Detroit and Wayne County for the next five years.