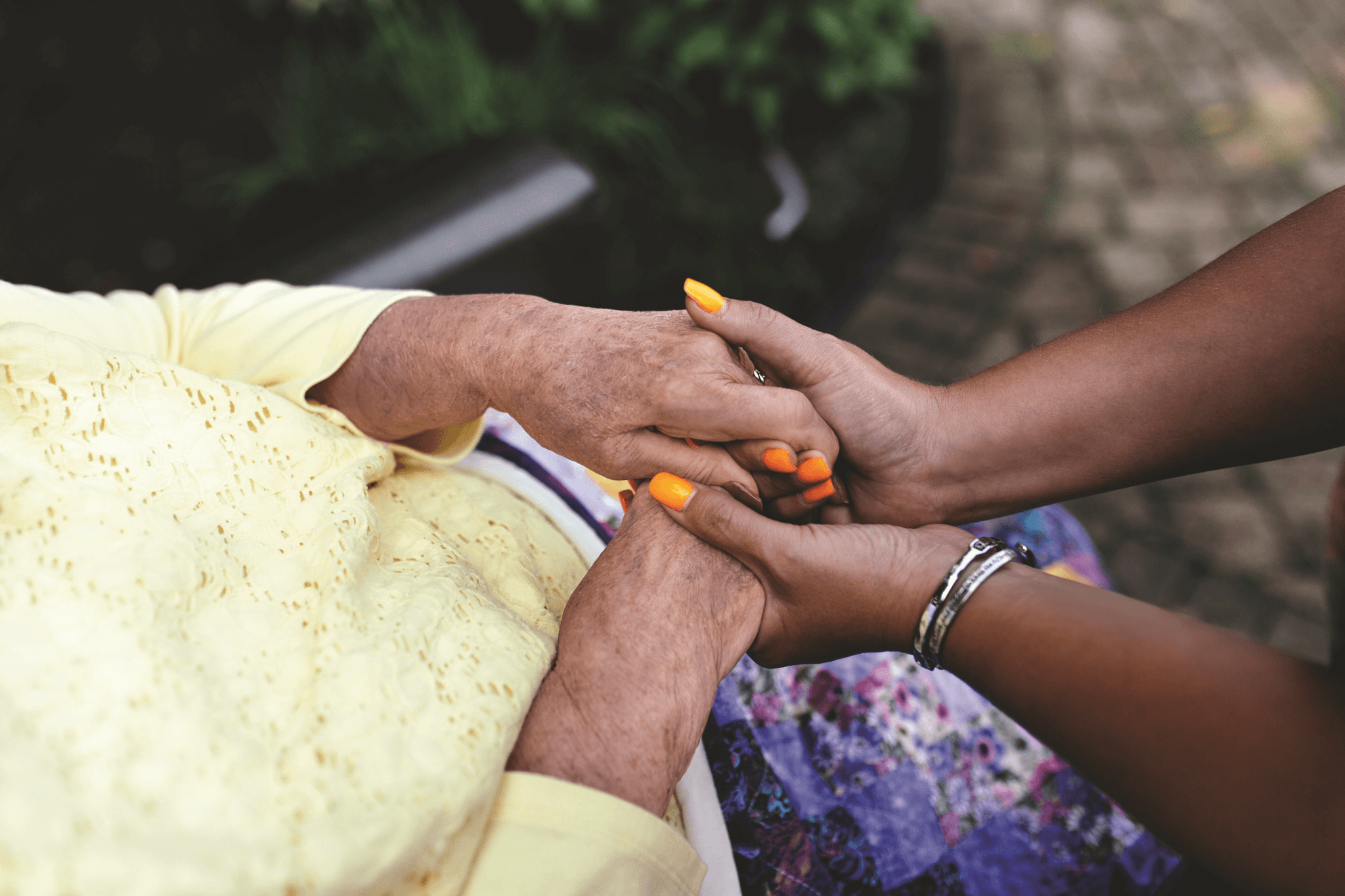 This story was originally published in our 2021 Annual Report.
The average human lifespan has doubled over the past century – which means that we have more adults living longer lives in our community than ever before.
That's why the Community Foundation has been increasingly investing in programs that support older adults in our community.
Through a partnership with the Ralph C. Wilson, Jr. Foundation, for example, the Community Foundation has granted more than $1.5 million since 2016 to support projects that help caregivers of older adults who are unable to fully care for themselves.
In 2020, however, older adults in southeast Michigan faced a number of new and pressing challenges.
The COVID-19 pandemic put an incredible strain on mental health – as the stress of daily living and social isolation impacted older adults and caregivers.
A June 2020 survey found 56 percent of people over the age of 50 felt isolated from others – more than double the number who reported feeling isolated in a similar poll conducted in 2018 by the University of Michigan's Institute for Healthcare Policy and Innovation.
In the face of these challenges, the Community Foundation worked closely with nonprofits across southeast Michigan to invest in technology and programs that would provide support to older adults and their caregivers – and deliver critical funding to help nonprofits adjust quickly to meet rapidly changing needs.
This included support for nonprofits like the Senior Alliance, which works with older adults and their caregivers in Wayne County.
With funding from the Community Foundation, the Senior Alliance purchased Joy For All robotic companion pets – which helped address isolation for older adults and those with dementia.
It also significantly ramped up its ability to collect, purchase, and deliver food and personal-care items to older adults and their caregivers – many of whom were facing emergency needs as a result of the pandemic.
Support from the Community Foundation also enabled the organization to enlist nearly 40 volunteers to provide emergency shopping for individuals in need and to continue to deliver food boxes monthly.
The pandemic also put a heavy toll on caregivers, particularly people who care for older adults – especially those who care for those with dementia and Alzheimer's disease. Caregivers faced increased stress and isolation and, in many cases, lost access to outside resources and support as a result of social distancing.
Universal Dementia Caregivers – a nonprofit that educates and supports caregivers who help loved ones who have Alzheimer's and other dementia – used funding from the Community Foundation to offer training, host weekly discussions on Facebook Live, plan and host activities and events, and provide safe spaces for caregivers to talk with each other virtually.
Across the country, the pandemic reinforced that we need to take better care of our older adults. Organizations working in this space were innovative and resilient, but we will need to continue to look for ways to support them and their clients.