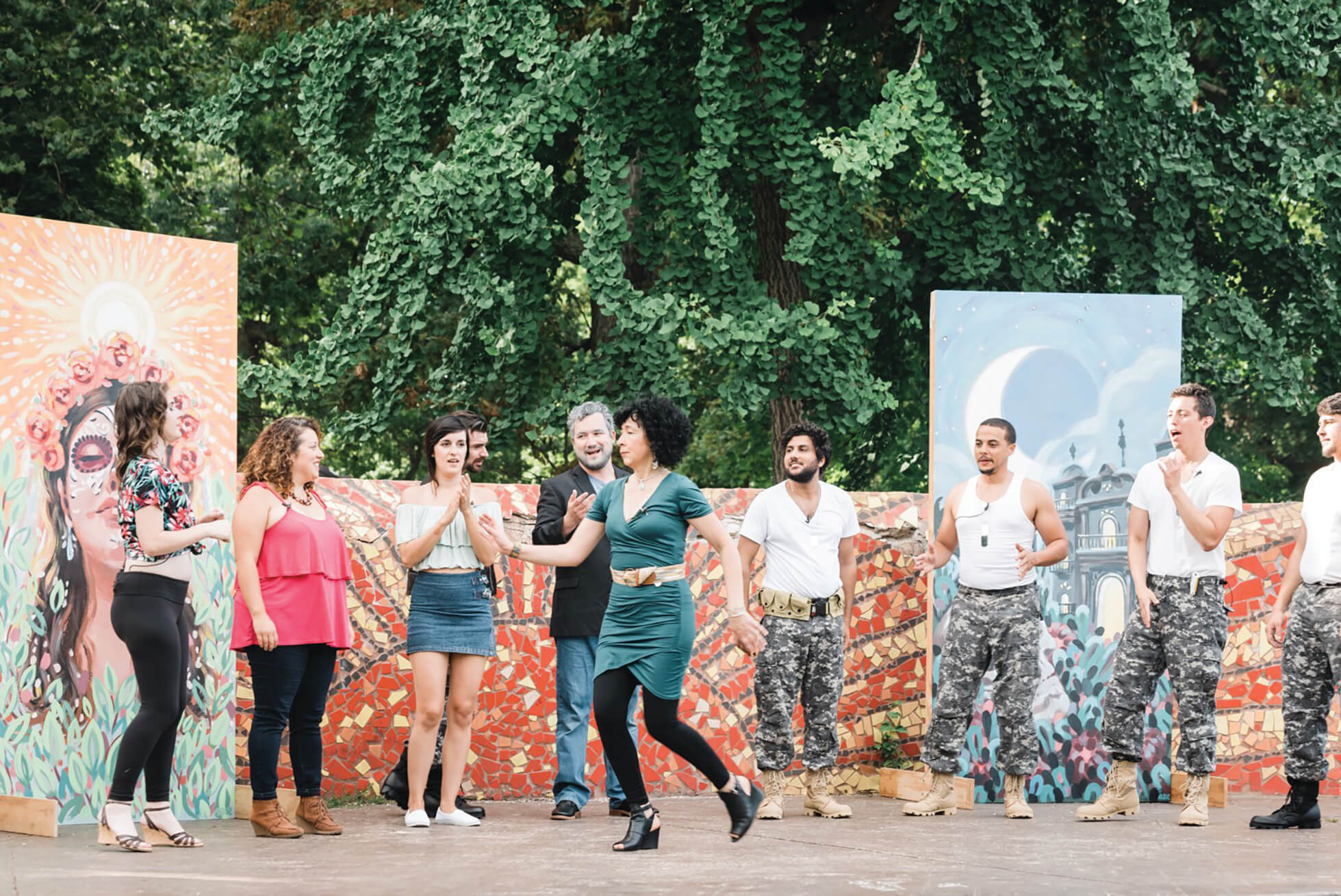 This story was originally published in our Fall 2021 REPORT Newsletter.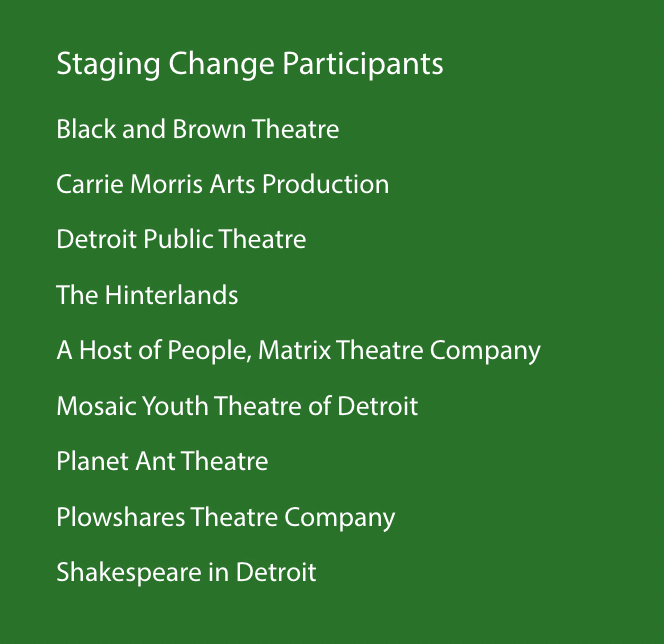 Theater organizations play an essential role in our community — bringing joy to audiences, sparking ideas, giving voice to communities, and teaching us about other cultures.
Through Staging Change Detroit — a program launched by the John S. and James L. Knight Foundation and the Community Foundation — Detroit theaters are getting tools and support to help them innovate, reach new audiences, and enrich our community.
Prior to the pandemic, professional theaters in Detroit took part in a series of workshops in which they were able to share ideas about innovating in the theater space. The workshops — led by New York-based arts organization EmcArts — addressed issues and situations theaters face when dealing with complex challenges, and helped them develop and strengthen their communication skills, leadership skills, and overall organizational awareness.
Staging Change also helped participants build a sense of community, which has been helpful in brain- storming new events and developing new connections with audiences.
Shakespeare in Detroit, for example, used what it learned through Staging Change to introduce a new program — a series called Inebriated Reading — that paired Shakespeare performances with themed cocktails. The program, which launched prior to the pandemic, was wildly popular and helped the theater connect with new audiences.
Now, Shakespeare in Detroit is using a new Staging Change grant to support the return of in-person, on-stage performances, and to improve its fund- raising practices.
Another Staging Change Detroit veteran, the Black and Brown Theatre, was recently awarded a new grant to support the digital and in-person expansion of a theatrical series targeted toward children, families, and educators. The Black and Brown Theatre works to create opportunities for artists of color to pursue their craft and reach diverse audiences.
A vibrant theater scene is vital to our economy and has several additional benefits to the residents of southeast Michigan. The talent and innovation in the local arts sector during the pandemic is a tribute to the strength and commitment of the participants in the Staging Change program.