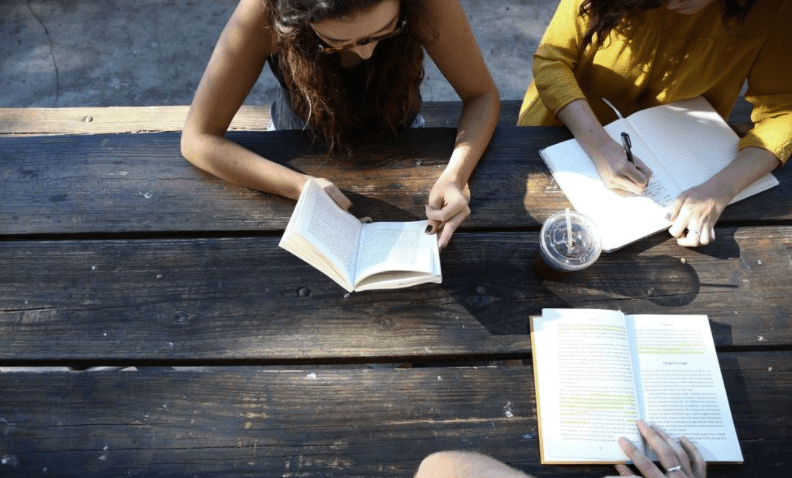 This story is part of a series written by members of our Youth Advisory Committee highlighting grantees working on racial justice initiatives.
By Kaya & Other YAC Members of CFSEM
Oftentimes, young people are given demands by adults on how to take action.
But at Local Circles, teens are guided on how to become leaders through exploring their own curiosities.
The Community Foundation of Southeast Michigan's racial equity grantee, Local Circles' Racial Justice Project, is a program that encourages youth to take part in racial justice issues through research projects.
In their three-month project, students asked one big question: Why do people think it's ok to treat other races differently?
Although the project has yet to conclude, students are currently interviewing and surveying mostly a wide variety of peers at school on this research question.
At the end of the project, students will decide to use what they learned from their research and turn the results into an art project, a type of educational project, or partner with another existing racial justice organization.
"What Local Circles does is we give young people training in leadership skills – problem solving, decision making, and self-efficacy – so they know how to do what they want to do, when they want to do it," said Nicole Jurek, founder and executive director of Local Circles.
Local Circles' youth application portal is open now for their abbreviated summer program.
Responses following the completion of the application will come soon after.
"I don't want young people to feel like they have to wait until there are adults to do something about the discrimination that they experience," Jurek said. "We're giving them an opportunity to do something about it now."
Learn More About the Youth Advisory Committee