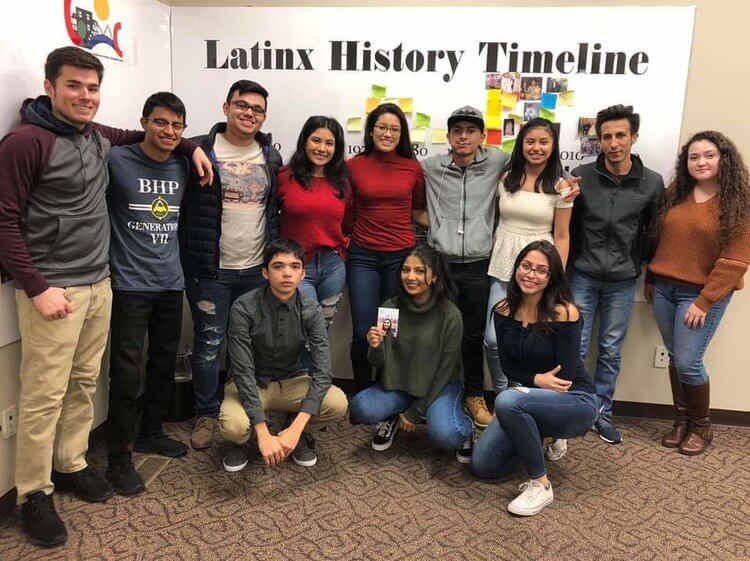 This story is part of a series written by members of our Youth Advisory Committee highlighting grantees working on racial justice initiatives.
By YAC Members of CFSEM
Congress of Communities is a community organization in Southwest Detroit that advocates for change in the areas of education and public safety, and projects the voice of residents in its diverse cultural community.
The Youth Advisory Committee of the Community Foundation for Southeast Michigan funded the Congress of Communities Youth Council through the racial justice grants of 2020.
"A lot of the times what the program does is it gives youth the names to things they experience," said Lindsey Matson, community organizer at Congress of Communities. "It's not like students don't understand that they experience racism or anti-immigrant sentiment.
"This gives me a name and a way to describe it and an understanding that this has been done intentionally," she said.
Their youth council offers programming for roughly a dozen Latinx youth annually. Using the inter group dialogue process, the program starts every year with a deep dive into race and ethnicity. In normal years, this deep dive is put on through a partnership with the University of Michigan.
Stemming from the lessons of this deep dive, the youth then organize a project. Past projects have included murals, lobbying trips to DC, or college readiness programs for the community.
This year, they are focusing on the interaction of race and gender through creating a podcast.
"We prioritize both doing a project and safety," Matson on the decision to create a podcast. "We didn't want people to have to choose between their safety with COVID and organizing around the issue, and that's why [the youth council] really liked the idea of a podcast."
The podcast should be done by the early summer and will focus on four separate issues regarding the intersection of race and gender. The topics are healthy relationships, women in politics, inclusive health education, and a day in the life of a teenage girl.
While the formal program comprises this deep dive and project, the most impactful parts of the program is the mentorship and community provided. Alumni from the program who have gone to University of Michigan have received scholarships for volunteer work, and so end up being paid to come back and work with Congress of Communities.
A past project, Nuestro Futuro, provided this strong mentorship to the community. Nuestro Futuro paired youth with college students to act as mentors, and provided college readiness, while also focusing on mental health, civic engagement, and Latinx history.
Although originally intended as a six week program, Nuestro Futuro was so successful that it continued as an annual program for the community. Congress of Communities has suspended the program since COVID, but hopes to continue after the pandemic.
Although community building and fellowship programs has become more difficult because of the pandemic, Congress of Communities has made efforts to balance community and safety. In the fall, the youth council went kayaking, where social distancing is easy in the water. The youth council still did a holiday gift exchange in the winter, but instead of delivering presents in person dropped off gifts on doorstops.
"[The largest impact] is bringing everybody as a community and making sure that we understand everything that goes on in the community and not putting another group of people down" Shalma Torres, a current member of the youth council "We can teach our parents things and all our siblings … and then we can have this beautiful community because all of us are intertwined."