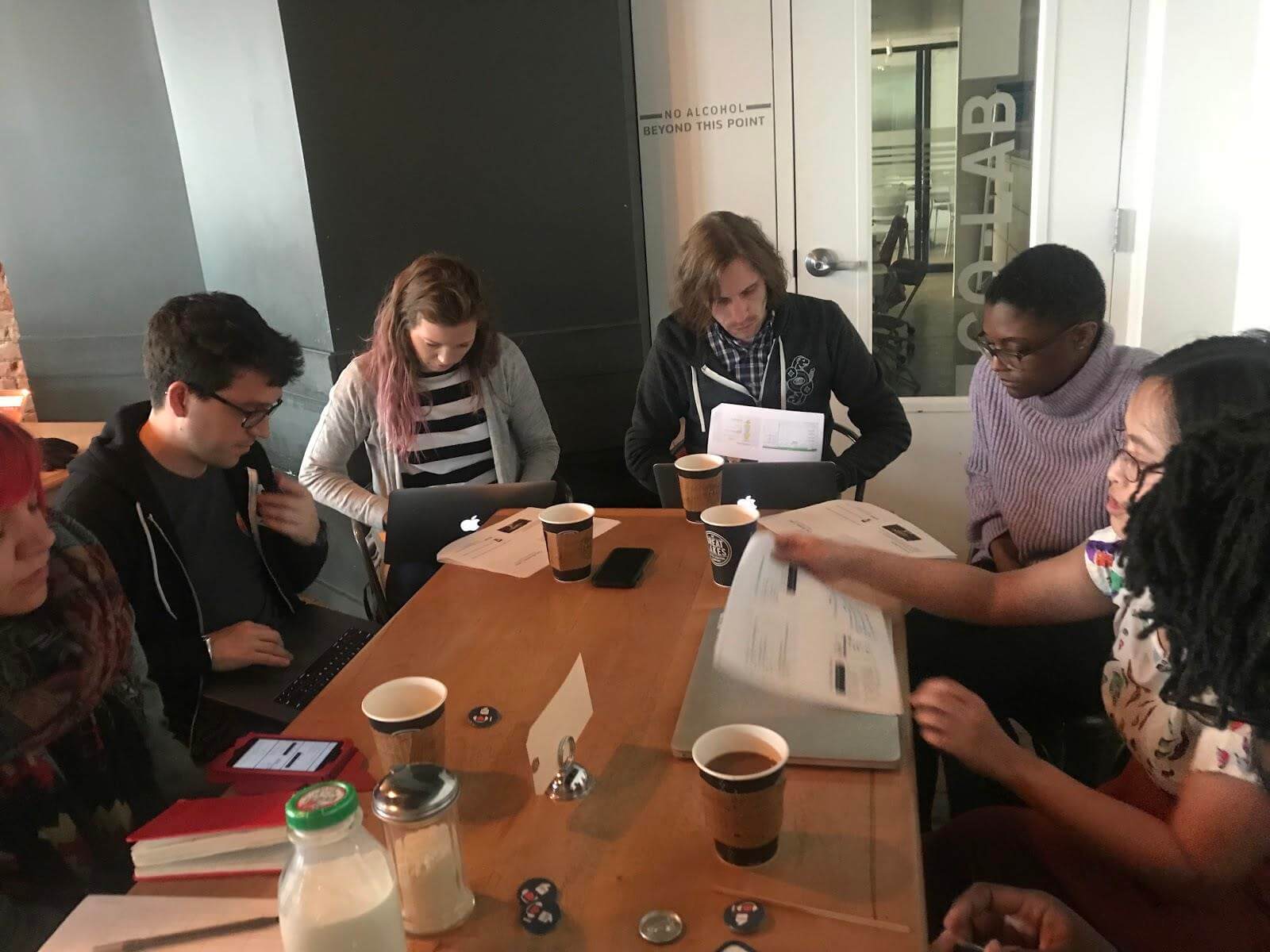 Too often Detroit residents are not aware a public meeting is happening or are unable to find out what occurred. Some public meetings, once routinely covered by local journalists, seldom have anyone attend to listen or observe. To address the challenges that limit civic participation, WDET has partnered with the Chicago-based City Bureau to aggregate information about when public meetings are scheduled to occur and to train citizens to gather content at those public meetings.
Through its "Documenters" program in Chicago, City Bureau recruits and trains citizens who attend public meetings, take notes and serve as the eyes and ears for the public. City Bureau is working with WDET to create a similar engaged citizen program in Detroit.
The first step in the partnership between City Bureau and WDET, supported by a grant from the Detroit Journalism Engagement Fund of the Community Foundation for Southeast Michigan, was to identify the barriers in Detroit that limit citizen participation in government. An early assessment found a lack of newsroom diversity, limited investigative reporting capacity as Detroit's news organizations become smaller and a lack of transparency and uniformity in local government operations.These variables make it difficult for citizens to know what's happening with issues that are important to them and prove particularly challenging for residents who want to participate.
To help citizens access information about when public meetings are scheduled to occur, WDET reached out to a group of local coders to help gather all of the available public meeting information. They now are building an aggregator of meetings that can be shared with the public. "People showed up, they understood it, and they immediately started working," Candice Fortman, engagement and marketing manager at WDET. The volunteers worked to create a comprehensive public meeting list to help make government in Detroit more accessible.
The next step is recruiting and training local citizens and documenters who can begin participating in public meetings in Detroit.
"We are building this not for our newsroom but for Detroit, and for the protection of democracy," Fortman said.