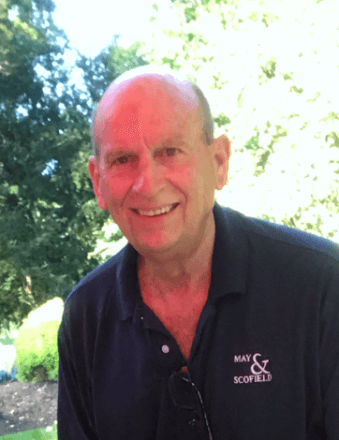 William "Rick" Rickard Scofield, age 71, lifetime Howell area resident, passed away on Tuesday, May 16, 2023, at the Karmanos Cancer Institute, of complications after a long successful battle with Multiple Myeloma.
He was born May 13, 1952, in Howell, the son of William Bostwick and Joy Eunice (Oddy). Rick is survived by his wife Mary (Schaefer) Scofield, children, Ryan (Brenda) Scofield and Marta-Kate (Matthew) Jackson and granddaughter Lillian Joy Jackson. Also survived by his sisters Rory Scofield and Susan (Dan) Kaba and several nieces and nephews.
Rick was a dedicated community volunteer and a familiar face throughout Howell. Named Howell Citizen of the Year in 1986, he served on the boards of the Howell Area Chamber of Commerce, the Livingston Economic Development Council, First National Bank Board, Howell Education Foundation, Howell Opera House, Howell Planning Commission, Livingston County United Way, Community Foundation Of Southeastern Michigan and was the chairman of the Community Foundation of Livingston County.
He also served with LACASA and the Howell Carnegie District Library boards. After so much dedication to the community by his family, the City of Howell renamed the city park "Scofield City Park". Rick owned the business which his family began over 70 years ago, which was a supplier to the automotive industry and since 1992 he developed it into the May and Scofield Electronics.
Use the donation form below to make a gift to the Community Foundation for Livingston County in his memory.