Community Foundation Honors Nonprofit Leadership and Program Excellence at Annual Meeting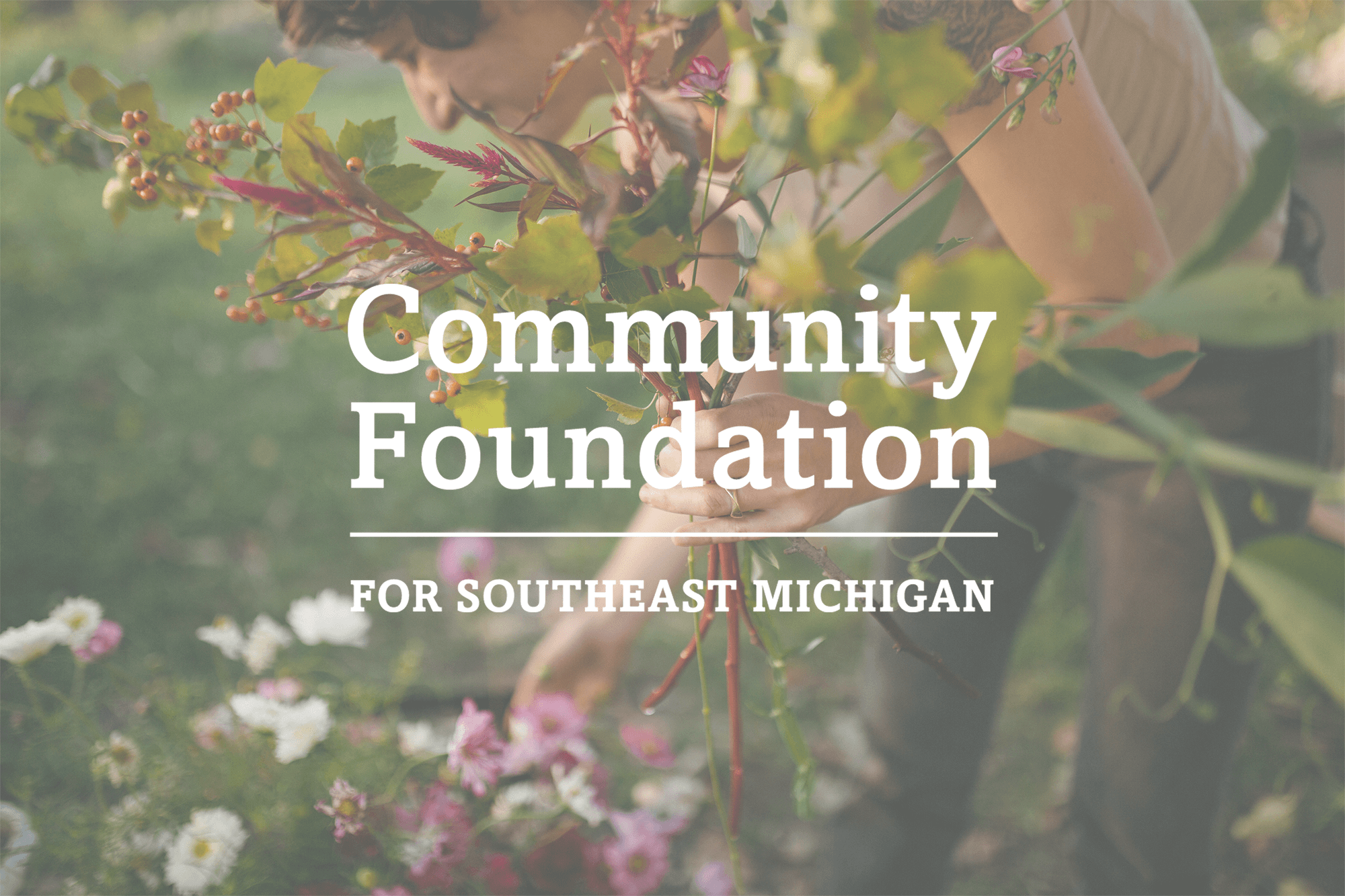 The Community Foundation today awarded two of our region's most prestigious nonprofit honors, announcing that Wayne S. Brown, president & CEO, Michigan Opera Theatre, is the recipient of the 2021 Mariam C. Noland Award for Nonprofit Leadership, and naming LACASA Center in Livingston County as the winner of the 2021 Richard F. Huegli Award for Program Excellence. Both awards were presented today at the Community Foundation's Annual meeting.
The Mariam C. Noland Award for Nonprofit Leadership
The Mariam C. Noland Award for Nonprofit Leadership – named after the Community Foundation's first and current president – recognizes a nonprofit president or CEO in southeast Michigan whose service exemplifies the importance of leadership in his or her organization and the wider nonprofit community.
Brown was recognized for his personal contributions to the local nonprofit sector, his work in redefining the role of a regional arts institution in the community, and for championing racial equity in the arts.
His innovations include presenting dance in our region in ways that have not been done before, including the co-presentation between Michigan Opera Theatre and University Musical Society of performances by American Ballet Theatre, featuring Misty Copeland, a pioneering African American ballet dancer. Those innovations continued during the COVID pandemic, as MOT staged "Twilight: Gods," an adaptation of Richard Wagner's "Götterdämmerung" by MOT's newly appointed Artistic Director Yuval Sharon. The performances – staged in MOT's parking center in order that audience members could remain within the safety of their automobiles – earned national attention for their creativity.
"Mariam Noland's inspiring leadership extends beyond southeast Michigan, and to be associated with an award that bears her name is an immense honor," Brown said. "I have great admiration for my colleagues who devote themselves to the nonprofit sector for the benefit of our communities. Strategic partnerships matter, and it is my hope that the nonprofit sector can continue to strengthen the benefits for southeast Michigan."
The Richard F. Huegli Award for Program Excellence
The Richard F. Huegli Award for Program Excellence honors a nonprofit that reflects its namesake's high standards in human services programming and belief in human potential. Huegli, who passed away in 1988, was an integral figure in the region's human services sector for nearly half a century, spending 42 years with United Community Services of Metropolitan Detroit, now part of the United Way for Southeastern Michigan. He later helped to establish the Community Foundation for Southeast Michigan and served as the Foundation's acting director in its first year of existence.
During the COVID pandemic, LACASA was among a cohort of domestic violence organizations across the region that received special support from CFSEM, as the impact and stress of the pandemic caused increases in the rates of domestic violence.
LACASA is recommended for the Huegli Award for its high-quality service in both abuse prevention and support for survivors.
The organization – which provides more than 30 comprehensive programs and services at no charge for victims and survivors of child abuse, domestic violence and sexual assault – is also recognized for the strategic, thoughtful expansion of its work.
"We are deeply honored to receive this award for Program Excellence from the Community Foundation," said president & CEO of LACASA Center, Bobette Schrandt. This year marks our organization's 40th anniversary. The Richard F. Huegli Award gives us one more reason to celebrate LACASA's growth and accomplishments over four decades."
LACASA is the only agency of its kind in the state—and one of just a few in the nation—that provides critical services for all victims of abuse under one roof. It was the first Crisis Shelter in Michigan to create a "Safe Pet Place," which ensures that victims fleeing violent households can bring along their family pets for safekeeping. LACASA also was the first victim advocacy center in the state to add a canine employee. The organization's Court Advocacy Dog, Penny, serves as a trusted companion for child abuse victims who must testify during legal sessions and court proceedings.
LACASA responded to COVID-19 by keeping all critical 24-hour services open. New protocols were put in place to protect the health of victims and staff—including telehealth counseling sessions, remote legal advocacy conferencing, virtual awareness events, and off-site hotelling when social distancing guidelines limited the shelter's residency capacity.
"Wayne Brown and the team at LACASA represent some of the innovative ways organizations in southeast Michigan met the moment when faced with crisises," Mariam Noland, president, Community Foundation for Southeast Michigan, says. "While stepping up during the pandemic, their positive impact on the region has been consistent for years. We are inspired by them."