Creating Compelling Narratives at the Healthy Food Connect Storytelling Summit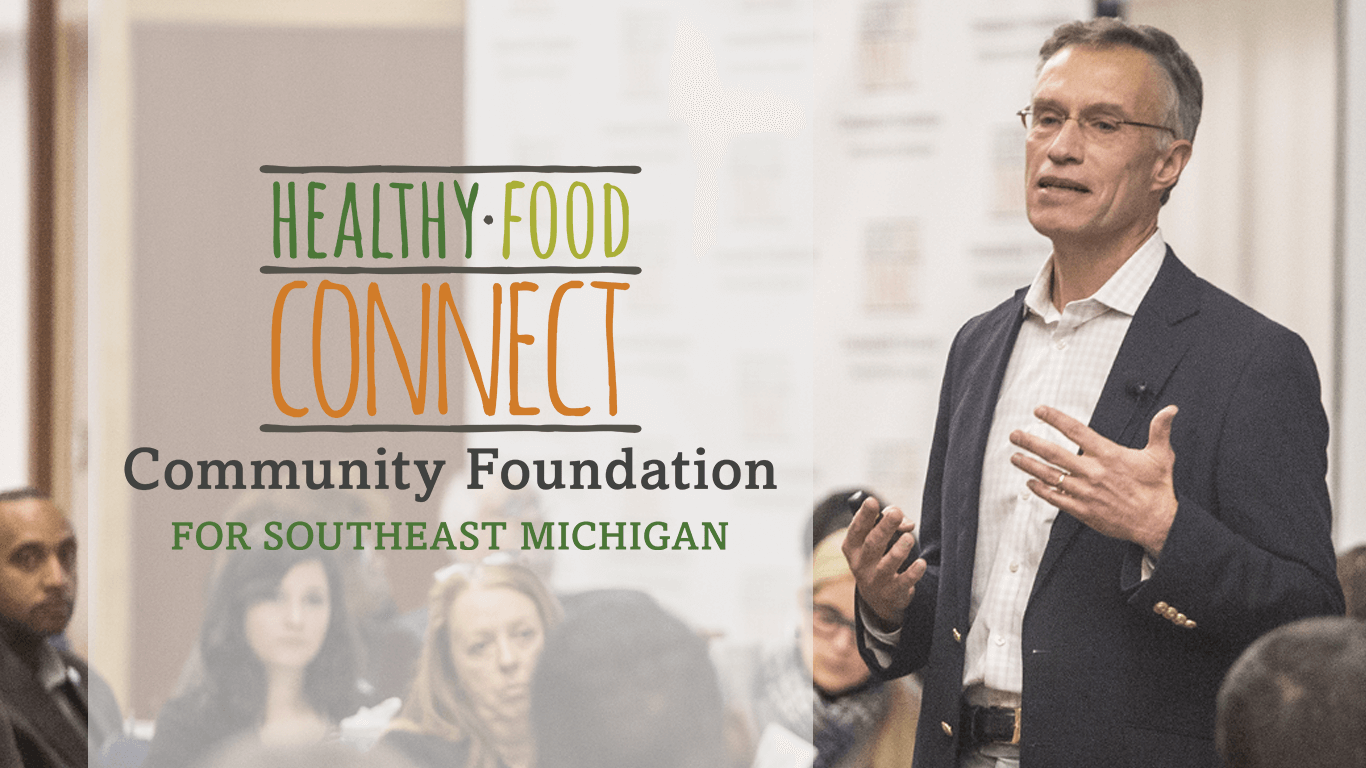 Earlier this month, the Community Foundation for Southeast Michigan hosted the Storytelling Summit, the second in a five-part education series to help Healthy Food Connect grantees and other community actors improve the health of southeast Michigan. Healthy Food Connect's goal is to connect children and seniors to the people, places, programs and services necessary to ensure they have nutritious food options every day. The Summit focused on a crucial step toward achieving that goal: crafting, and sharing, your narrative.
It's a noisy world, and it can be difficult for community organizations to get their stories—about the work they do, the people they help, the support they need—heard above the clatter. The Summit taught them how to do just that.
In his keynote speech, journalist Keith Hammonds, COO of Solutions Journalism Network—an organization committed to telling rigorously reported stories about solutions, not just problems—discussed the need for both evidence and insight: the "how" plus the "so what?" Later, he joined a panel discussion with Detroit Free Press senior editor Ritu Sehgal, projects reporter John Wisely and visual journalist Romain Blanquart about the Free Press' solution-oriented series on children growing up in Detroit. In building the extensive reporting project, the Free Press consulted with the community about the issues it cared about most, and it spotlighted youth programs in other cities that were demographically similar to Detroit.
On the panel, the Free Press team also discussed how organizations can work better with reporters: by building relationships, being clear about what makes your story unique or timely, and keeping in mind that, as Wisely put it, "the essence of storytelling is faces and voices." Translation: A good story needs good characters.
After lunch, Healthy Food Connect grantees participated in a three-part storytelling workshop, learning how to distill their organizations' missions into short elevator pitches, how to stand out on social media, and how to give better interviews in any medium. (Hint: Talk in sound bites, not paragraphs.) We can't wait to see the stories that this great day of dialogue and brainstorming brings!