Become an Election Worker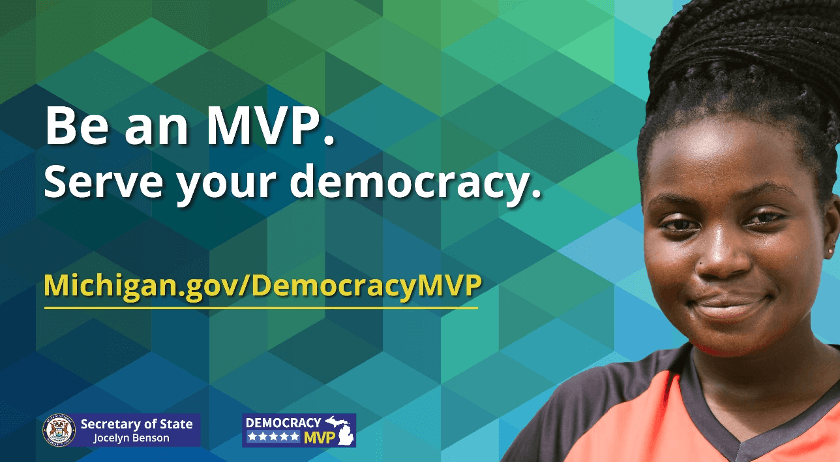 Election workers are democracy's Most Valuable Players. Democracy is a team sport and every Election Day, thousands of Michigan citizens come together to assist voters and process ballots.
In the presidential election in November, very large numbers of citizens are expected to vote by mail and also at polling locations. One of the best ways you can help today is by signing up to serve as an election worker on Election Day to assist voters and count ballots. Election workers are the front lines of our democracy.
Even in the midst of a global pandemic, democracy will march on in November. Election workers are pivotal to the success of these upcoming elections and will adhere to health guidelines and best practices to keep all staff and voters safe.
If you are a registered voter in Michigan or a 16-17 year old looking to do your part in this critical moment, learn more and sign up at Michigan.gov/DemocracyMVP. If you are 18+ and not yet registered to vote, you can register to vote online (at Michigan.gov/VoterRegistration) and then sign up to serve as an election worker. You will be paid for your time on Election Day, and you will be a crucial part of the team helping to protect and defend Michigan's elections.
Apply today and join the team. Our democracy needs you now more than ever.