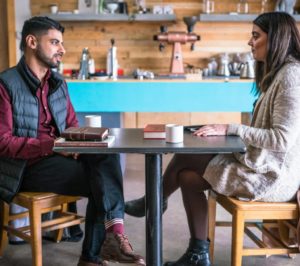 From the rise of independent media startups to collaborations between civic organizations and media outlets, Detroit is fostering greater community engagement in the media landscape.
Philanthropic groups concerned about strengthening local media partnered to create a $900,000 fund to support innovative local journalism, and efforts to ensure more city residents' voices are included in the narrative of Detroit.
Six organizations were recipients of the first round of grants awarded by the Detroit Journalism Engagement Fund — a collaboration between the Knight Foundation, the Ford Foundation and the Community Foundation for Southeast Michigan — in December. Those groups have produced dozens of stories about Detroit's neighborhoods and people, and contributed to a significant increase in citizen engagement to capture Detroit's full story.
Most of the stories published across digital, print, television and radio platforms likely would never be told because the forums to learn about such community stories did not exist. Today, traditional news organizations like the Michigan Chronicle, Detroit Public Television and WDET have partnered with groups such as Arise Detroit, Community Development Advocates of Detroit to create bridges to community members and allow them to tell their stories.
New media outlets are introducing innovative products and approaches to reporting and distributing local news. Outlier Media, for example, is collecting and sharing information with residents via text message. Tostada Magazine is a new digital publication focused on diversifying the narrative about food.
Click on the story you'd like to read:
Stay Connected
Fill out the form to stay up to date with the latest from the Detroit Journalism Engagement Fund:
Oops! We could not locate your form.