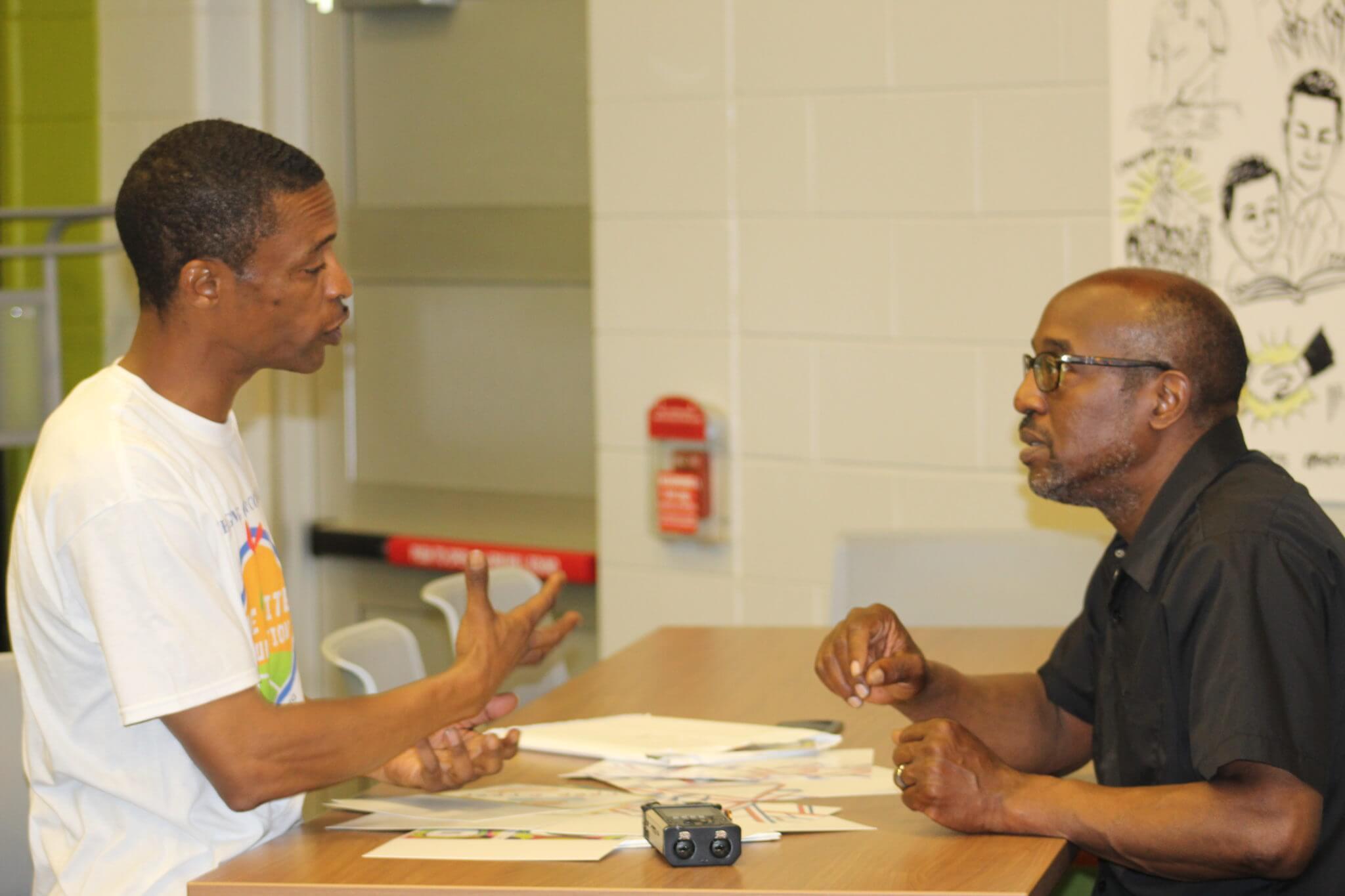 Arise Detroit! created "One Year in the Life" to produce news stories in three Detroit neighborhoods — Dexter-Davidson, Northwest and Southwest — to expand the narrative about Detroit and show what's possible when journalism is directed by people who live there. The news stories appear monthly in newly-created Neighbors section in the Michigan Chronicle.
Detroit's newest newsroom is comprised of a team of traditional journalists, activists and citizens producing an original body of work in the featured neighborhoods. Launched in February with a cover story titled, "The real story of life in the neighborhood," the section features news stories important to community members. Sometimes the stories are unknown or overlooked by other media.
Arise! Detroit selected people with deep roots in the featured communities to anchor the project and to foster deeper engagement with neighborhood residents. The Arise Detroit! staff includes Santiago Esparza, a former Detroit News reporter and lifelong resident of southwest Detroit, Lauren Hood, a community activist and developer who grew up in the Bagley neighborhood in Northwest Detroit and James Ribbron, a civic leader who runs Impact Detroit and is closely tied to Dexter-Davidson where his church is located. The team also includes Paul Warner, a former Detroit News photographer and Carlton Canty, a videographer who owns his own firm. The group is led by Cassandra Spratling, who spent more than 35 years as a reporter and editor at the Detroit Free Press.
Much like her work as an editor at the Free Press, Spratling works closely with the new Arise newsroom to plan and edit stories and to run the operation with assistance from Luther Keith, a former Detroit News editor. A grant from the Detroit Journalism Engagement Fund of the Community Foundation for Southeast Michigan pays for the reporting and editing staff.  Roz Edward, the managing editor at The Michigan Chronicle, handles most of the production, layout and design. The stories appear monthly in the Chronicle. Efforts are underway to add news space to publish Neighbors content weekly.
"One Year in the Life" stories have featured neighborhood champions working to strengthen their communities. An exploration of food deserts across the neighborhoods also included  discussions with shoppers and market owners.
The section also has focused on public safety. Rather than simply looking at crime, the stories have highlighted how police and residents are working to forge better relationships and to tackle community safety issues together. In Southwest Detroit, for example, the story featured a 25-person group called the West Vernon Civilian Patrol who help deter criminal activity.
In Northwest Detroit, Sandy Kirksey and the Greenacres Woodward Civic Association were featured for their work patrolling the neighborhood and dramatically reducing the number of break-ins in the area.
Dexter-Davidson featured a profile of an active volunteer who vowed that "safety starts with me." Importantly, the coverage also included profiles of two Detroit neighborhood police officers.
These kinds of locally-focused news stories often fall through the cracks as traditional news organizations downsize and focus on broader priorities. "People are refreshed by the new content of people making a difference in these communities," said Keith, executive director of Arise Detroit! "People are saying why aren't you in my neighborhood.  We've just scratched the surface. People see themselves in these stories because they live, shop and play in these neighborhoods."