Fall 2021 Message From the President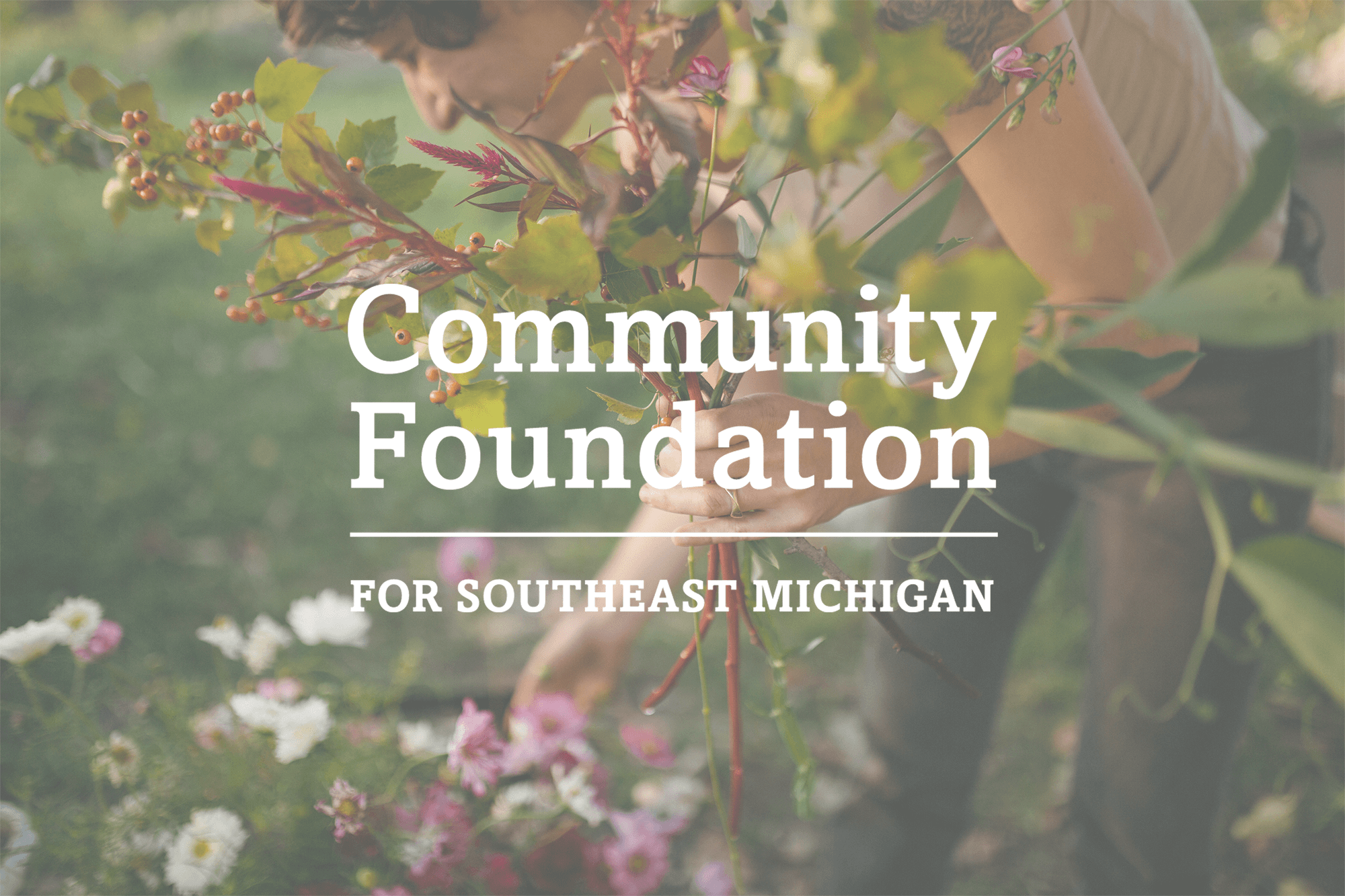 This story was originally published in the Fall 2021 REPORT Newsletter.
The Community Foundation's success and growth has always been a reflection of the community we serve. We could not have blossomed into a community foundation that grants over $100 million annually to support our region without the generosity of our donors, a world-class board, a committed group of foundation and nonprofit partners, and a community known for its strength, resiliency, and spirit.
After 36 years at the Community Foundation, this is my last President's letter — and this is an opportunity to thank you for your trust, your philanthropy, and your ideas. I'm incredibly proud of what we have accomplished together as a community during my time here, and I'm equally excited to see what the Community Foundation will achieve in the years to come through your support and partnership.
When we started in 1984, we had a simple mission: enhance the quality of life for residents of Wayne, Oakland, Macomb, Monroe, Washtenaw, St. Clair, and Livingston counties. Since then, we've distributed more than $1.3 billion to nonprofits throughout these counties and beyond.
Those are staggering numbers when you consider that we started with $1 million. But it speaks to the spirit of our community — and to the importance of endowment.
At the time of our founding, southeast Michigan relied heavily on annual gifts to support our nonprofits. There was no substantial base of endowments to help our community when the economy was struggling, or to make long-term investments in improving our region.
Today, philanthropy in southeast Michigan is much more diverse. We have a number of newer private and family foundations and generous individual donors. Our business community looks different. These donors support our nonprofits and serve as important partners in our work. And, of course, we now have a thriving Community Foundation, with assets exceeding $1.2 billion and active partnerships with philanthropy, the business community, nonprofits, and donors who tackle our region's immediate and long-term challenges.
In this newsletter, you'll find stories that illustrate the power of endowment and the spirit of cooperation that exists in our community. You'll explore how the Community Foundation is focusing on health by working with other foundations, nonprofits, and government to curb the devastating impact of opioid use disorder. In another example, a partnership with the Ralph C. Wilson, Jr. Foundation and several local and national organizations are helping children in our community access resources to help them be physically active and healthy.
Additionally, you'll read about how the Community Foundation — along with the Hudson-Webber Foundation, Ballmer Group, and Oakland County — is working to bring law enforcement and the community together to improve policing and public-safety services.
Finally, the Community Foundation is partnering with the John S. and James L. Knight Foundation to support local theaters in their efforts to engage audiences during the COVID-19 pandemic through a creative partnership that provides ongoing support and resources for their leaders.
We are proud to play a key role in each of these endeavors, which create a more vibrant southeast Michigan. We also recognize that our community needs us to continue to do more, especially in the face of the ongoing pandemic, calls for racial justice, and growing income, housing, health care and educational disparities.
Together, we have come a long way. But, in many ways, our work is just beginning.
I'd like to thank you for your support during my time with the Community Foundation — and for your continued support during the journey ahead.
Sincerely,
Mariam C. Noland, President