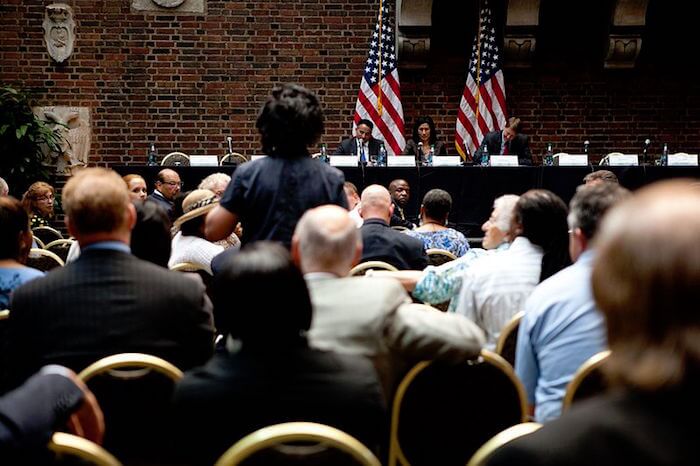 "The goal is not to produce content for media outlets. It's to repair broken bridges with local government, to get people to the meetings, get their voices heard, and figure out the line between where the active citizen and journalist is."
With a grant from the Detroit Journalism Engagement Fund of the Community Foundation for Southeast Michigan, WDET 101.9 FM Detroit Public Radio, City Bureau, and Citizen Detroit can continue their Documenters program to help communities connect to and understand their local public meetings.
The Detroit Journalism Engagement Fund is made possible by our cofunders and partners, the John S. and James L. Knight Foundation and the Ford Foundation.