Foundations Join Together to Develop the Michigan Justice Fund to Advance Reform Initiatives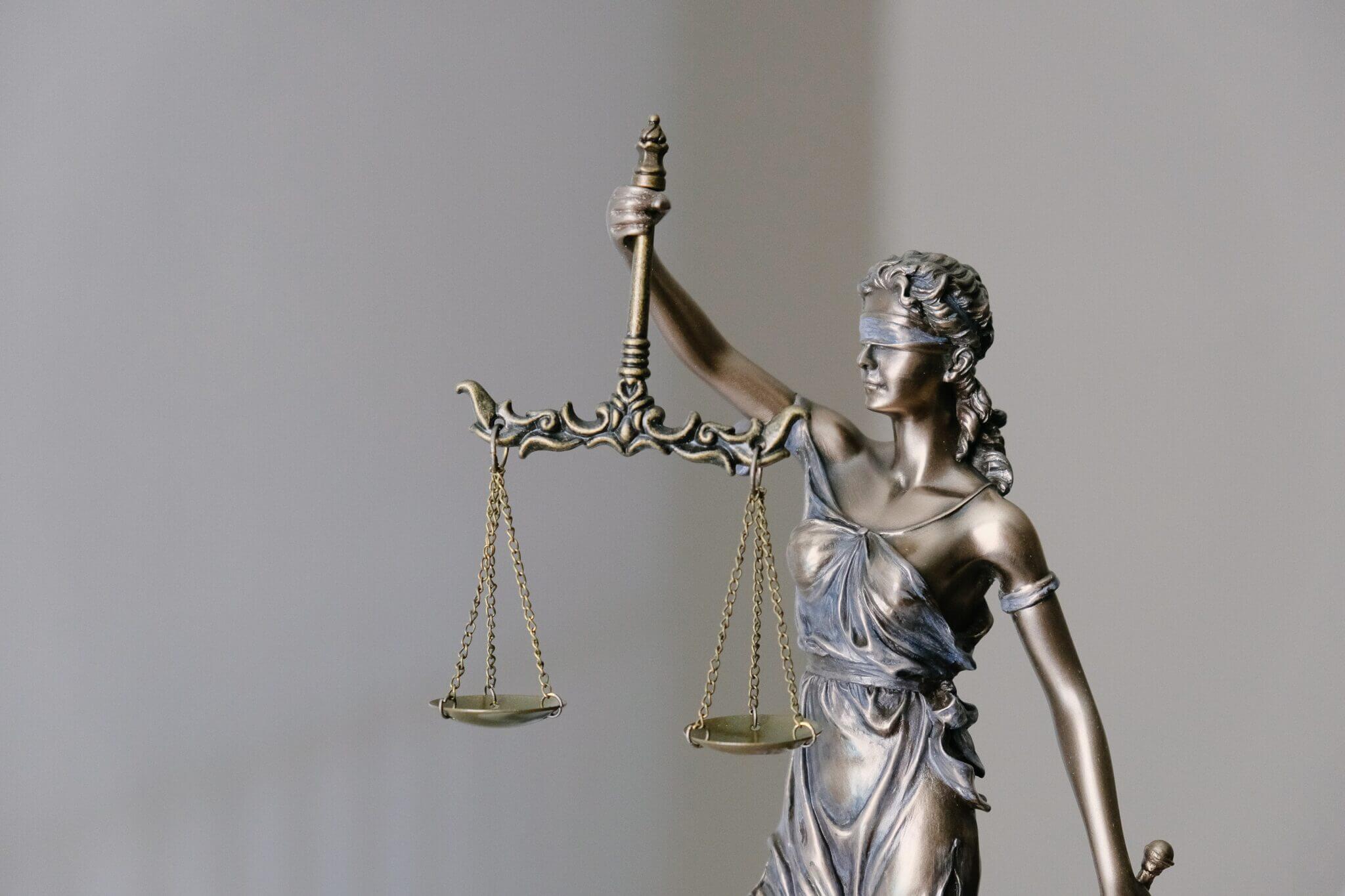 A group of local and national organizations has come together to develop the Michigan Justice Fund, an initiative designed to address inequities in the criminal justice system throughout the state.
The Michigan Justice Fund was established in early 2020 in partnership with the Hudson-Webber Foundation to assist groups working to advance effective and equitable justice policy. As a fund of the Community Foundation for Southeast Michigan, the Michigan Justice Fund primarily seeks to help stem the flow of individuals into the criminal justice system.
The Fund supports the investment of public dollars to community-driven alternatives to incarceration and also ensures that those returning home after incarceration receive the support they need to flourish.
"As demands to address racial injustice have increased in communities across the country, the need for large-scale justice reform has never been more pressing," said Melanca Clark, President and CEO, Hudson-Webber Foundation. "These grants are intended to support the leadership of people of color-led organizations on the frontlines of justice reform, while also helping strengthen capacity of organizations seeking to advance effective justice policy and practice throughout Michigan."
"We are pleased to partner with foundations and organizations working to address racial inequities and injustices in the justice system across our state," said Mariam Noland, President of the Community Foundation. "The funders' role in facilitating the initiative is to determine where needs are critical and to leverage philanthropic, private, and public resources to best address justice reform and provide recommendations to policymakers."
Participating funders of the Michigan Justice Fund are the Community Foundation for Southeast Michigan, Ethel & James Flinn Foundation, Ford Foundation, Hudson-Webber Foundation, Public Welfare Foundation, and W.K. Kellogg Foundation.
As its first course of action, a total of $520,000 in grants is being distributed through the Fund to 26 organizations across the state. Grant recipients were invited to participate in the Michigan Justice Fund Learning Cohort. Each participant received a one-time $20,000 general operating grant to support participation.
Members of the group were selected to represent a diverse cross-section of Michigan organizations that directly serve justice-impacted individuals (adult and youth) and/or that work to develop or advocate for systemic policy improvements that support this population across a number of domains including health, economic security and mobility, and community investment and well-being.
Input from learning cohort members will help the Michigan Justice Fund develop a strategic grantmaking plan or roadmap for supporting a thriving environment in Michigan necessary to advance justice reform initiatives. Additionally, the input will help serve as a vision for how safety and justice efforts can be supported in our state beyond the life of the Fund. The Michigan Justice Fund has also received support for this strategic planning and other COVID-19 relief from The Justice and Mobility Fund, a collaborative effort by Blue Meridian Partners, the Ford Foundation, and the Charles and Lynn Schustermann Family Foundation.
A complete list of grantees and participants is available here.
In addition to those grantees, the Michigan Justice Fund has also provided support to Wayne State University to conduct COVID-19 testing in the Wayne County jail system. Support for the Center for Behavioral Health and Justice at WSU is intended to provide technical assistance and supportive services to the Wayne County Jail system to slow the spread of COVID-19. The Fund is also facilitating a pilot program designed to support people returning from incarceration that are not eligible for the existing reentry services available in Wayne County.
As the Michigan Justice Fund looks forward, the collaborative will continue to support initiatives demonstrating that access to health care and education, as well as economic security and mobility, are foundational to building safe and just communities.
For more information on the Michigan Justice Fund, visit http://cfsem.org/mjf
###
About the Community Foundation for Southeast Michigan
The Community Foundation for Southeast Michigan is a full-service philanthropic organization leading the way to positive change in our region. As a permanent community endowment built by gifts from thousands of individuals and organizations, the Foundation supports a wide variety of activities benefiting education, arts and culture, health, human services, community development, and civic affairs. Since its inception, the Foundation has distributed more than $1.1 billion through more than 74,000 grants to nonprofit organizations throughout Wayne, Oakland, Macomb, Monroe, Washtenaw, St. Clair, and Livingston counties. For more information, visit www.cfsem.org
About the Hudson-Webber Foundation The Hudson-Webber Foundation's origins date back to 1939 with major contributions from Mr. and Mrs. Richard H. Webber, other members of the Webber family and The J.L. Hudson Company. The foundation is governed by a 15-member board of trustees, with assets of approximately $175 million, and has contributed over $200 million to improve the quality of life in Detroit. The mission areas of the foundation include support of community and economic development, built environment, safe and just communities, and arts and culture. To learn more about the Hudson-Webber Foundation, visit www.hudson-webber.org
About the Ford Foundation The Ford Foundation is an independent, nonprofit grant-making organization. For more than 80 years it has worked with courageous people on the frontlines of social change worldwide, guided by its mission to strengthen democratic values, reduce poverty and injustice, promote international cooperation, and advance human achievement. With headquarters in New York, the foundation has offices in Latin America, Africa, the Middle East, and Asia. For more information, visit www.fordfoundation.org
About the Ethel and James Flinn Foundation The Ethel and James Flinn Foundation is committed to improving the quality, scope and delivery of mental health services in Michigan. For more information, visit www.flinnfoundation.org
About the Public Welfare Foundation For more than 70 years, Public Welfare Foundation has supported efforts to advance justice and opportunity for people in need. Today, these efforts focus on catalyzing a transformative approach to justice that is community-led, restorative, and racially just through investments in adult criminal justice and youth justice reforms. For more information, visit www.publicwelfare.org
About the W.K. Kellogg Foundation The W.K. Kellogg Foundation (WKKF), founded in 1930 as an independent, private foundation by breakfast cereal innovator and entrepreneur Will Keith Kellogg, is among the largest philanthropic foundations in the United States. Guided by the belief that all children should have an equal opportunity to thrive, WKKF works with communities to create conditions for vulnerable children so they can realize their full potential in school, work and life. For more information, visit www.wkkf.orghttps://cfsem.org/