Aspiring Athletes Play On with Equipment Kits from Project Play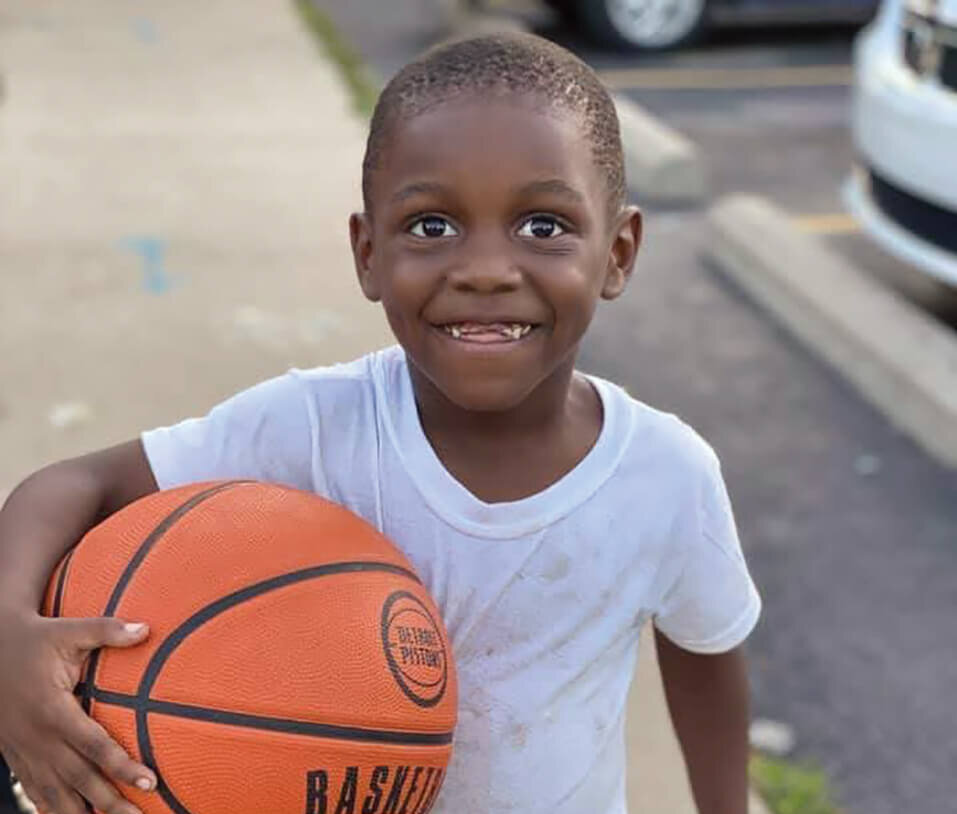 This story was originally published in the Fall 2020 REPORT Newsletter.
Over the past few years, the Community Foundation, the Ralph C. Wilson, Jr. Foundation, and the Aspen Institute Sports & Society Program have partnered on Project Play — a program that encourages youth to engage in healthy lifestyles through sports and other forms of recreation.
Now, in the age of social distancing, many youth sports leagues, practices, and competitions have been canceled, presenting a challenge for children stuck at home who want to remain active, as well as parents who rely on sports to keep kids motivated and engaged during the school year.
In response, the Project Play team has developed free themed sports kits containing basketballs, jump ropes, sidewalk chalk, and other equipment to encourage at-home recreation.
During the first four weeks that Project Play kits were made available, 17 sites distributed 11,900 kits across seven counties thanks to donations from the Detroit Pistons, DTE Beacon Park, Quicken Loans, Humana, and Grow Detroit's Young Talent.
The donations included kits for soccer courtesy of the Detroit City Football Club, basketballs from the Detroit Pistons, jump ropes and free play activities from Playworks, and strength and conditioning bands from the Detroit Boxing Gym. All kits included information on skills and drills, as well as online videos from each week's partner. These sheets and videos are still available for all to use at projectplaysemi.org/parents.
Additional funds from ESPN were provided to the Ralph C. Wilson, Jr. Foundation, which funded the YMCA so it could extend the distribution of Project Play kits for four more weeks at 15 SportPort sites. The YMCA has begun coordinating the distribution of the Project Play kits and picked up where Project Play SEMI left off.
In total, with funding from the Community Foundation, the Ralph C. Wilson, Jr. Foundation, and the YMCA, Project Play will have helped get 20,400 kits to families across southeast Michigan.
As the program continues, more kits featuring the Detroit Tigers, Detroit Lions, and Detroit Red Wings will be developed and available for socially-distanced distribution at outlets throughout southeast Michigan.