Community Foundation Names Carla Walker-Miller and David P. Larsen to Board; Announces $23 Million in Grants in Southeast Michigan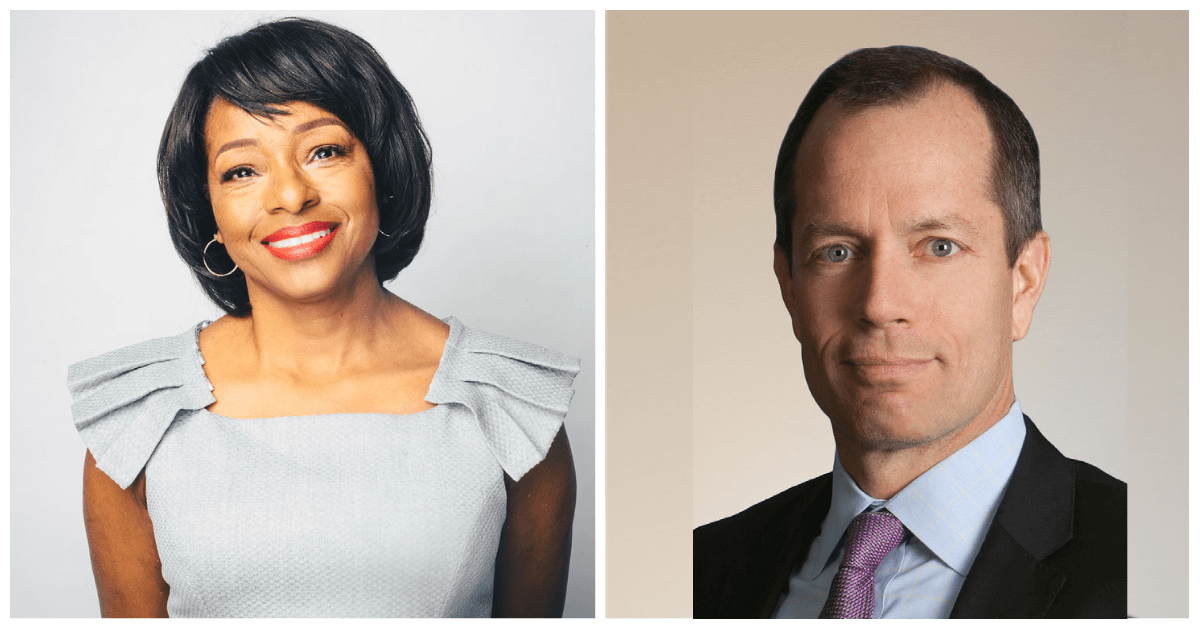 The Community Foundation for Southeast Michigan is pleased to welcome Carla Walker-Miller and David P. Larsen to its board. The Community Foundation also approved $23 million of grants in the second quarter in support of nonprofit organizations.
"We are honored that these two distinguished individuals are bringing their leadership and passion for community service to the Community Foundation," says Mariam Noland, president, Community Foundation for Southeast Michigan. "Because of their long-standing dedication to the region, their perspective will be highly valuable in our mission to create permanent positive change."
Walker-Miller is the Founder and CEO of Walker-Miller Energy Services (Walker-Miller). Her firm helps electric and gas utilities achieve mandated energy reduction goals that reduce energy waste, create local jobs, decrease the energy burdens on families, and reduce harmful greenhouse gases.
A long-time Detroit booster, Walker-Miller champions diversity, equity and inclusion in the energy industry by aggressively recruiting and training a workforce that reflects the rich diversity of the communities her company serves.
She is a tireless advocate for the representation of women, people of color, and historically underserved communities, believing that the inclusion of all voices elevates business, drives sustainable policies, and creates equitable opportunities for all.
Larsen is a senior partner of the Detroit law firm Bodman PLC, working in its High Net Worth Practice Group. Notably, he advises a number of high net worth families and their family offices and is involved in many aspects of their businesses, transactions and operations.
Larsen serves as a Trustee of Alma College and the Matilda Wilson Fund. He also is a board member of the Detroit Institute of Arts, and the Detroit Crime Commission.
Also, at its Annual Meeting, the Community Foundation Board of Trustees approved $23 million in support to organizations primarily in southeast Michigan ranging from the arts, civic life, education, health, human services and youth.
Arts and Culture
Detroit Symphony Orchestra – $150,000 for community education planning efforts and summer programming in Sosnick Courtyard
Michigan Science Center – $75,000 for the MiSci Discovery Box and Traveling Science Outreach initiatives
Civic
The Center for Michigan, Inc. – $50,000 to expand Bridge Michigan and BridgeDetroit newsrooms to cover breaking news related to COVID-19
Community Development
Detroit Hives – $75,000 to reactivate five lots throughout the eastside of Detroit into pollinator gardens with an emphasis on honey production and neighborhood-based economic development
Education
Africa-America Institute – $50,000 for the development and implementation of a culturally responsive curriculum and classroom instruction to UPrep schools
Detroit Area Pre-College Engineering Program (DAPCEP) – $25,000 for a virtual STEM academic program and career pathways in response to COVID-19
Girl Scouts of Southeastern Michigan – $25,000 to restore a leadership development program for girls from low-income families in grades 6-9 impacted by COVID-19
Environment
American Forests – $100,000 for an outcomes-based analysis of a reforestation program in Detroit to contribute to more equitable tree canopy, employment, health and environmental outcomes.
Ecology Center, Inc. – $75,000 for testing fish from the Huron and Rouge Rivers for toxic, immune compromising chemicals, educating local anglers, and recommending actions to protect anglers from the chemicals.
Health
City of Auburn Hills – $75,000 for the creation of a co-response mental health program in Auburn Hills, Birmingham and Bloomfield Township police departments.
Kids Kicking Cancer – $50,000 for the expansion of a pilot program to reduce stress and trauma among students in Oak Park schools.
Eastside Community Network – $75,000 for the Eastside Community Wellness and Resilience Hub in Detroit.
Wayne Children's Healthcare Access Program, Inc. – $75,000 to address the decline in primary care and preventative services during COVID-19 among families in Wayne, Oakland and Macomb counties.
Human Services
Bridging Communities, Inc. – $75,000 for a computer training program for older adults in southeast Michigan.
Jewish Family Services of Washtenaw County, Inc. – $45,000 to provide behavioral health services to refugee and immigrant communities during COVID-19.
Oakland Literacy Council – $40,800 to provide staff and technology support to adult learners mostly impacted by COVID-19.
In 2020, the Community Foundation made 5,500 grants totaling $101 million to support southeast Michigan nonprofits. The Community Foundation's total assets grew to more than $1.1 billion, the largest in its history, placing it in the top 25 community foundations nationally.