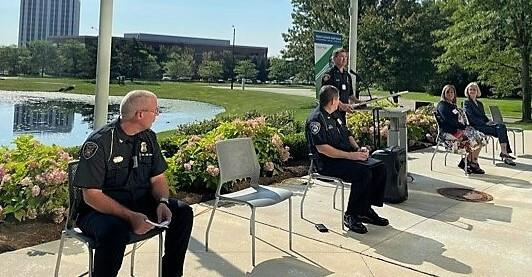 This story was originally published by The Oakland Press.
Three Oakland County police departments have partnered with Oakland Community Health Network to launch a new program to improve mental health support when responding to crisis calls.
The Co-response Community Outreach (Core) initiative, spearheaded by law enforcement agencies in Auburn Hills, Birmingham and Bloomfield Township, contracts a licensed Oakland Community Health Network mental health clinician to improve services to, and interactions with, individuals experiencing a mental health or substance use emergency.
Supports that will be provided by the mental health clinician include, but are not limited to case management consultation, crisis intervention, service coordination, and referrals to public mental health or community resources.
The clinician will officially begin Monday, Aug. 9, with a work schedule that aligns with days and times identified by the three police departments—such as when there is a high frequency of mental health or substance use crisis calls.
Oakland Community Health Network assists approximately 23,000 county residents at more than 300 service sites. Those who receive mental health services through the network include people with an intellectual or developmental disability, mental health challenge, or substance use disorder.
The majority of these individuals have Medicaid insurance coverage, the network said.