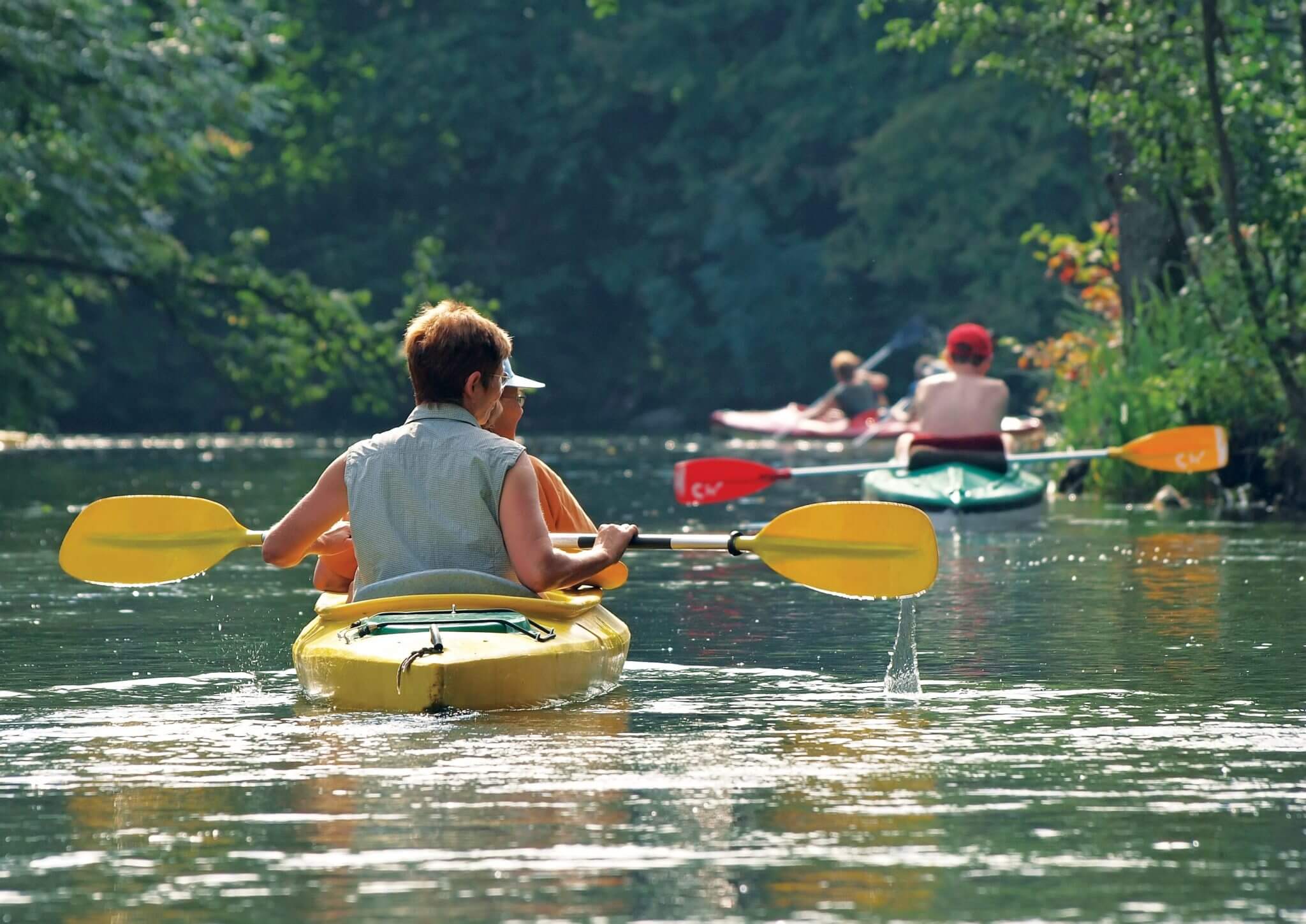 "The Earth will not continue to offer its harvest, except with faithful stewardship. We cannot say we love the land and then take steps to destroy it for use by future generations."
—John Paul II
Growing up in Michigan, surrounded by the majestic Great Lakes, I have always felt a connection with the earth and a deep appreciation for the outdoors. You realize how much everything is connected to the environment when the state's economy, tourism and the way of life is connected to nature.
As an adult, I came to recognize the value of the various parts of the ecosystem, that plants, animals and microorganisms interact in a complex web upon which life depends. I came to understand that human wellbeing is dependent on a resilient and thriving ecosystem. More importantly, I understood that humans can make a difference on the earth's wellbeing by advocating for initiatives and policies that promote clean air and water, recycling and reuse and reduced waste as economic improvement strategies.
I understood that humans can make a difference on the Earth's wellbeing by advocating for initiatives and policies that promote clean air and water, recycling and reuse and reduced waste as economic improvement strategies.
Fast forward to today.
I help manage the environmental portfolio at the Community Foundation for Southeast Michigan. In addition to my other responsibilities, I evaluate proposals for initiatives that promote a green earth, sustainability and ensuring the environment in our region thrives for generations.
You may be aware of the Community Foundation's work to help create 100 miles of connected greenways throughout southeast Michigan. Through $33 million in foundation and private contributions, and another $125 million of matching investments from government and other sources, the GreenWays Initiative has helped more than 80 municipalities plan, design, finance and build more than 100 miles of connected greenways across southeast Michigan.
Another effort that is dear to my heart is the Huron River Watershed Council's RiverUp! Initiative. The goal of this collaborative is to restore and revitalize the Huron River and establish it as a destination in the Great Lakes region. Among its many projects, the Huron River Watershed Council is working with Milford, Dexter, Ann Arbor, Ypsilanti, and Flat Rock along the Huron River to activate their riverfronts through ecological restoration and protection, economic development and river recreation activities. (Huron River shown in photo above.)
The Community Foundation has supported the Huron River Watershed Council in many ways including recently, helping it conduct a study about the removal or repair of the Peninsular Dam, located in the Huron River in Ypsilanti. The dam is considered a hazard, is expensive to maintain and no longer generates power. The study looked at the impact removing or fixing it would have on recreation, the health of the river and its wildlife, and the quality of life for the entire area. The Ypsilanti City Council is still holding hearings on the issue and has not made a final decision on the dam's outcome.
Did you know there are more than 450 species of birds in Michigan? An organization the Community Foundation supports is the Detroit Audubon Society, which works to protect these bird and bird habitats in urban areas, vacant lots and grasslands by engaging people, communities and policymakers. Its programs emphasize engaging the community with research and bird monitoring, conservation and advocacy. One of the things we've helped the Audubon Society do is support the development and implementation of a school-based curriculum to introduce students to birds in their habitats, expose youth to natural environments within the city and teach youth about the importance of ecological diversity.
Green jobs are another area we touch. Green Door is on a mission to educate the community about environmental policies and rights and sustainable lifestyle solutions. It also offers workforce development training to provide employment opportunities in environmental careers, including hazardous waste cleanup, green construction, and home weatherization. Through the RISE Capacity Building Program, the Community Foundation is helping the Green Door Initiative evaluate and collect data to improve employment and retention efforts among African American men.
If you are passionate about the protecting our natural resources and want to make a difference in your community, the Community Foundation can help make that happen.