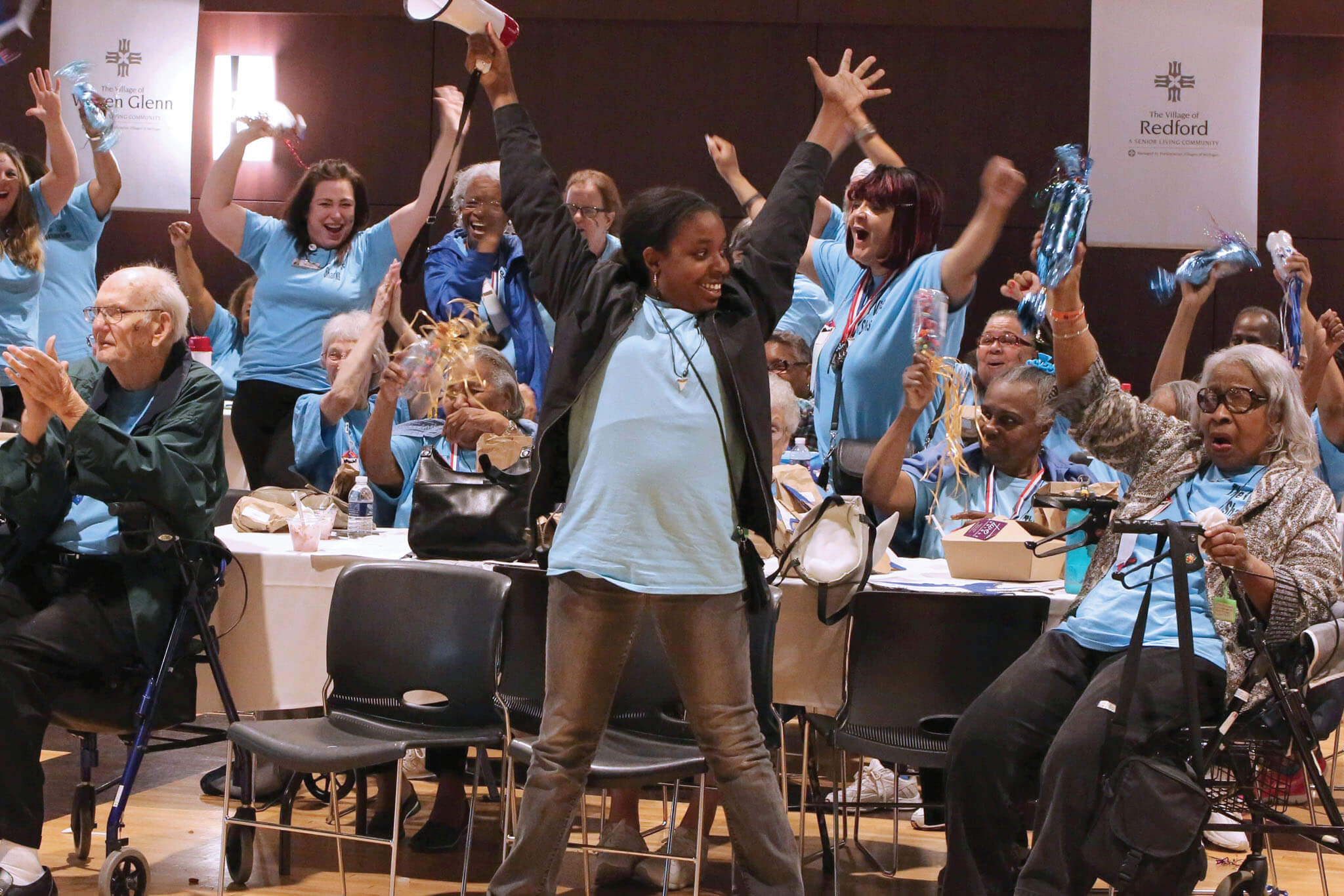 This story officially appeared in our 2022 Yearbook.
As a regional community foundation, we believe success shouldn't have boundaries.
If a program or initiative works well in Ferndale, it will have a much greater impact if we can also help it take root in Utica, Detroit, and Mount Clemens.
Paul from Presbyterian Villages of Michigan
discusses their Victory Cup program
and working with the Community
Foundation.
As a result, we seek out opportunities to support projects that improve lives in every corner of our seven-county service area and help people from infancy to retirement and beyond.
Programs like Positive Emotional Development and Learning Skills (PEDALS), which improves emotional competence and skills for children, are making a lasting mark throughout southeast Michigan.
Encouraging Learning and Growth
When young children learn how to empathize with others' emotions, work and play independently, and constructively express their feelings, they are better equipped to learn and grow.
PEDALS provides a proven model for preschool teachers to bring these critical social-emotional learning techniques to their classrooms. In turn, young students develop lifelong skills that they can carry with them as they mature.
PEDALS was founded in New York in 2012. The Ralph C. Wilson, Jr. Foundation, which had been one of the program's key funders, decided to bring PEDALS' successful model to southeast Michigan in 2017.
We are honored to serve as the Wilson Foundation's partner for PEDALS in our region and have introduced the program to more than 150 preschool classrooms.
Expanding Impact
Now, we're embarking on an expansion that will help early-childhood educators use the PEDALS' approach with infants and toddlers.
This first-of-its-kind program has earned the attention of RAND Corp., a research nonprofit that will serve as our evaluation partner. This powerful partnership has the potential to transform the lives of thousands of children.
It also continues a tradition of empowering communities across our region.
For example, we support Goodwill Industries' efforts to connect workers across southeast Michigan with well-paying jobs and Presbyterian Villages' Victory Cup series*, which keeps seniors throughout our region active and healthy.
Together with these and other partners, we invest in ensuring that everyone in southeast Michigan has an opportunity to thrive.
Learn More About How How We Support Nonprofits
*Photo: Community members of Presbyterian Villages of Michigan enjoying the Village Victory Cup, a special program to help keep their community active and engaged.